Pangaea unveils the Most Expensive Cocktail in Asia
Singapore's local club Pangaea and luxury jeweler Mouawad unveiled Asia's most expensive cocktail at an exclusive showcase at Marina Bay Sands on 14 September 2012.
Dubbed as "The Jewel of Pangaea", the extravagant cocktail costs S$32,000 a glass, and is targeted at a guests who enjoys the art of cocktail mixing. The drink is specially mixed by the Award winning master mixologist Mr. Ethan Leslie Leong, who has over 18 years of experience in the industry and is renowned for his work as director of bar operations at the Maison Ikkoku cocktail bar on Kandahar Street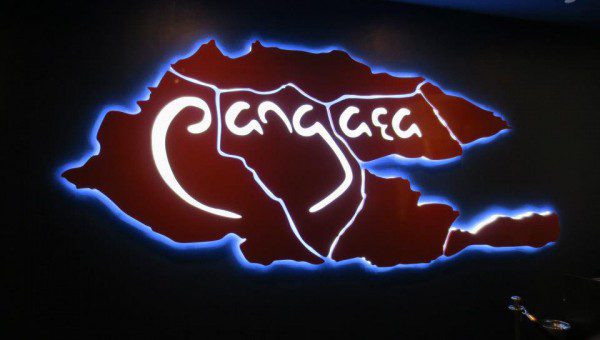 The Jewel of Pangaea is not just a drink, it's an luxurious experience, the classy presentation of the drink, that is created around the serving of the drink. Two security guards, followed by the manager and a third security guard, alongside a total of four Pangaea Girls and the lounge's VIP Services manager will present the guest a stainless steel briefcase, the Mouawad diamond and a bottle of 1985 Krug champagne. The smoke-filled briefcase will then be opened to reveal the ingredients, which is used to create the ultimate cocktail.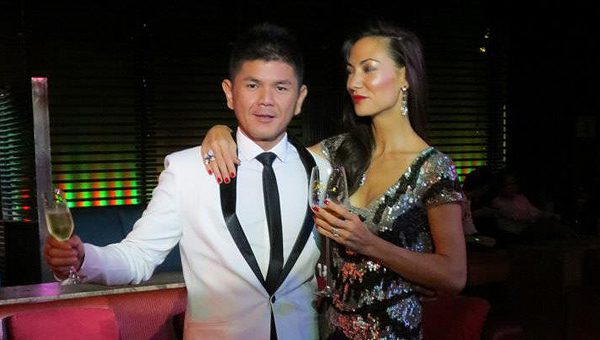 The cocktail which took Leong six months to research the ingredients and perfect the final mix is infused with gold flecked Hennessy brandy, a hickory smoke infused sugar cube and 1985 vintage Krug champagne which makes this drink a must try for all cocktail enthusiast. The real richness comes to the cocktail with the garnishing of it with a Triple X 1-carat diamond created by Mouawad (a jeweler from Switzerland), which perfectly complement the drink.
The Jewel of Pangaea is definitely the most extravagant drink of the year where you get to feel the luxurious intoxication sip by sip.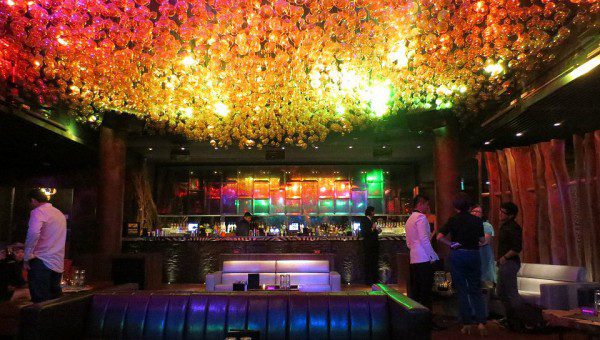 Pangaea, 2 Bayfront Ave  Marina Bay Sands (Crystal Pavillion South), Singapore 018956, +65 6597 8325, www.pangaea.sg