Rémy Martin Celebrates the Launch of the 1738 Accord Royal with Local Musicians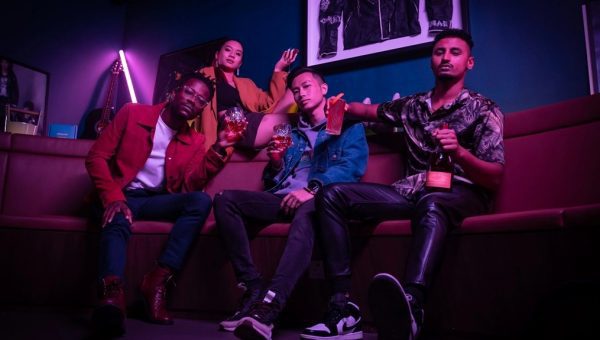 CONTENT: Michelle Ng

Rising up above the noise, Rémy Martin is partnering up with four Singapore musicians to launch the 1738 Accord Royal. A Toast To Ambition is a film that stars AFROJUNIOR, Axel Brizzy, Esta C, and Louie Indigo that shows they are pushing boundaries and striving for excellence through their artistic passions, by celebrating their artistic successes, collaborations and perseverance for excellence.

For almost three centuries, the House of Rémy Martin story has been one of family, partners, and ambition. Teamwork has always been at the heart of the brand, passing the spirit of collaboration, hard work, and excellence on to the next generation – and that's exactly what these four musicians are doing right here in the Singapore music scene.

Watch the film below here, best savoured with a glass of Rémy Martin 1738 Accord Royal of course. The Accord Royal is a blend of Cognac, Grande Champagne and Petite Champagne, a robust and oak cognac that carries notes of vanilla and brioche.




While the 1738 Accord Royal is smooth and rich on its own, its woody profile makes it the perfect base for cocktails. The classic, timeless cocktail to try your hand at is the Sidecar – mix 30ml Rémy Martin 1738 Accord Royal, 20ml Cointreau and 10ml of lemon juice in a shaker filled with ice. Pour into a glass and garnish with an orange peel for an extra touch of fancy!

As part of the launch, Rémy Martin has also put together a Singapore Tastemakers playlist up on Spotify which is the soundtrack of the brand's ethos through a selection of the four local musicians and other rising artists.

The Rémy Martin 17328 Accord Royal is available for purchase on Amazon.