Resorts World Sentosa and Savour Events Brings You The Great Food Festival This September
IMAGES: Resorts World Sentosa
Food lovers from Singapore and around the region now have a great reason to be in the Lion City this September with the launch of the country's biggest gourmet and lifestyle event to be staged in one integrated venue.
To be held over four days from 21 to 24 September 2017, Singapore's inaugural 'The GREAT Food Festival' is a collaboration between Asia's award-winning premium lifestyle destination resort, Resorts World Sentosa (RWS) and international gourmet festival curators, Savour Events – recognised for their flagship festival brand SAVOUR. This brand new collaboration combines the strengths and expertise of both companies to create Singapore's most ambitious and wide-ranging food festival to date.
The festival will feature the biggest collection of international culinary stars from around the world with a total of 30 top names, including a team of RWS celebrity chefs coming together for the first time, showcasing their masterpieces at various venues across RWS of over 215,000 square feet, or roughly the equivalent area of the Singapore Padang.
'The GREAT Food Festival' (TGFF) will present an enticing mix of culinary experiences. Grouped into five segments – 'Star Chef Arena' – choose from over 50 dishes carefully curated by your favourite Michelin-starred chefs and award-winning restaurants from around the world including Enrico and Roberto Cerea (Italy) from the Three Michelin-starred Da Vittorio who are the names behind RWS' Fratelli; Masayasu Yonemura (Japan), chef-owner of contemporary Japanese-French Michelin-starred Restaurant Yonemura in Kyoto and Tokyo. Singapore's popular homegrown celebrity chef Sam Leong (Singapore) who spearheads RWS' Forest森, resident chefs Michael Michaelidis of famed Joël Robuchon Restaurant at RWS, Singapore's only dining establishment that has been awarded Three Michelin Stars for two consecutive years, and Lorenz Hoja of Two Michelin-starred L'Atelier de Joël Robuchon at RWS and more.
Immerse yourself in the culinary cultures of the world, with a selection of over 50 heritage-inspired dishes by an array of award-winning chefs at ' Heritage Lane' using family recipes and cooking methods passed down for generations. The featured chefs are some of the most talented in Singapore, including Eugenia Ong of Table@7, Han Li Guang of Michelin-starred Labyrinth, Jordi Noguera of FOC Sentosa, and Stephan Zoisl of Chef's Table by Chef Stephan. The Heritage Lane is available for public access. Dishes start from just S$6.
Don't let the name deceive you, 'Rollin' Sweet Times' is Asia's largest consumer dessert and pastry showcase, with over 300 delectable creations to be tried or taken home. Rub shoulders with the trendiest bakers and dessert chefs from around the world and pick up tricks of the trade at free masterclasses. Join Instagram star bakers Julián Ángel and Clifford Luu at our specially created garden-inspired studio which will showcase their expertise in making the most vibrant, out of this world and picture-perfect cakes! Rollin' Sweet Times is for ticket-holders only. Desserts start from just S$4.
Join Michelin-starred chefs and dine like the Kings and Lords of yesteryear at 'Feast of Kings , a one-of-a-kind dining experience like no other. Seatsto the Feast of Kings are limited. Register your interest at www.tgff.com.sg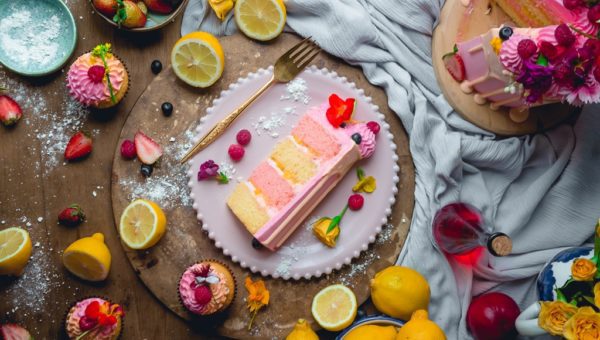 Lastly, Connoisseur Collection is a sensational series of 4-hands dinners taking place on 25 and 26 September where award-winning chefs from the Star Chef Arena meet the accomplished Resident Chefs of RWS in a rare team-up. Savour the extraordinary creations and unique dining experiences produced by the ultimate collaborations between Ben Spalding X Benjamin Halat at CURATE; Kristen Kish X Cat Cora at Ocean Restaurant by Cat Cora and Florian Favario X Scott Webster at Osia Steak and Seafood Grill. Limited seats are available for these exclusive menus. Register your interest at www.tgff.com.sg.
Senior Vice President of Hospitality at RWS, Mr Yim Choong Hing said: "Resorts World Sentosa takes pride in delivering unique dining experiences and events. Our excellent variety of dining choices – from Malaysian Food Street to our exciting collection of celebrity and multi-star Michelin restaurants – have been very popular with food lovers. Complementing our own signature events such as the exclusive Art at Curate dining series and RWS Street Eats, we are bringing something new and noteworthy to the table with 'The GREAT Food Festival'. This will be the biggest gourmet event to be held at RWS and the largest in Singapore, setting a new benchmark for food festivals in Asia."
The TGFF Experience Pack at S$78 includes S$35 TGFF credits at Star Chef Arena, S$10 TGFF credits at Rollin' Sweet Times, a goodie bag worth S$44.90, complimentary full-day parking, plus all-day access to the Celebrity Chef Auditorium for live demo sessions. RWS Invites members will enjoy 15% off. TGFF credits can be used for food purchase. For more information, visit TGFF's website at www.tgff.com.sg.