Savourworld, Singapore's Newest Food Enclave Is Now Open!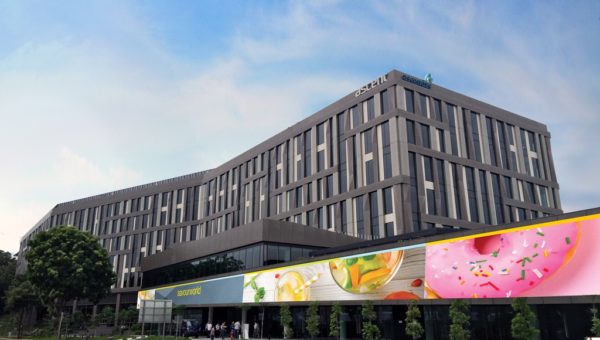 Savourworld, the ambitious S$10 million venture and multi-F&B concepts cluster at Science Park spanning 60,000sq feet of space with up to 30 restaurant concepts offering some of the most delicious and affordable gourmet experiences in town, coupled with an al fresco courtyard and events space was officially launched last 30 September 2017.
Bringing Singapore's intown culture to life in the heart of Science Park, Savourworld is now open 7 days a week for lunch, dinner, drinks and more, with an exciting line-up of guest DJs and entertainment every weekend. As part of its official kick-off in October, Savourworld presents its Oktoberfest, one of the city's anticipated annual festivals, at the Events Hall and set to take place from 5 to 8 October and 12 to 15 October. Expect an assortment of delectable food on offer, alongside the staple of Maisel beers and classic German fare,foodies and revelers alike can look forward to upcoming events, including the Uncorked: Wine Festival 2017 in November and Christmas and New Year celebrations.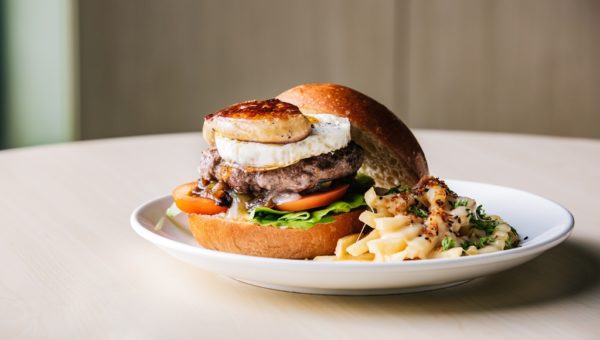 A World that Brings People Together
The concept of Savourworld is far from the hawker centres or food courts that diners in Singapore are more than familiar with. And, it is not quite the food hall that has been trending and has grown in popularity all over the US and Europe.
Rather than the food-hall-food-station concept, each restaurant in Savourworld is contained in their own individual unit with seating to maintain their unique identities and ambience that are well-loved by their regular diners. Excellent restaurant-quality meals can be enjoyed from as low as S$10 and customers will also be delivered good, professional service from their chosen dining spot.
All Savourworld restaurants surround the al fresco courtyard area – the heart of Savourworld – where customers can choose to converge and eat their favourite food in the open air and, whenever the entertainment and regular themed festivals take place, soak in the vibrant atmosphere.
An indoor 10,000 sq. ft. hall will be the venue for themed parties and events, scheduled throughout the year. With its own kitchen and versatile space that can be transformed to suit the spirit of the festival or party, revelers will find yet another exciting destination in Singapore to hang out and let their hair down.
An Exceptional Joint Venture
Just as Savourworld was designed to bring people together through great food and entertainment, it brought together two exceptional minds to make this venture happen – Darren Chen, Executive Director of events company Savour and Michel Lu, Executive Chairman of boutique consultancy Revolver Asia.
Both have been integral in shaping Singapore's evolving lifestyle, entertainment and food and beverage scenes over the last decade. Chen's experience behind the highly successful Savour food festival and Lu's long-standing tenure in the restaurant and nightlife industry have set a solid foundation for Savourworld's unique concept and offering.
"Our vision is to establish not just an enclave but a true destination within Singapore for affordable gourmet food and drinks, together with on-going entertainment that will give it the great vibe to keep people coming back," said Michel Lu.
Savourworld is also partners with urban and business space solutions provider Ascendas-Singbridge, that manages the food arena located at the Ascent office building.
Here is a full list of Savourworld's Tenants:
1. Aglio Olio, #01-29
2. Blotto Bottles, #01-27
3. Chinese Noodle Bar by Blue Lotus, #01-26
4,. Cha Tra Mue, #01-31
5. Coffee Break, #01-28
6. Garçons Nosh, #01-27
7. Indochili, #01-09
8. Kick Café, #01-18
9. L.A.B., #01-27
10. Licktionary, #01-33
11. Modus, #01-14
12. Ottoman Kebab & Grill, #01-34
13. Ramen Atelier, #01-14
14. SPRUCE, #01-16
15. The Good Beer Company, #01-23
16. Toyko Joe, #01-24
17. Wildfire Chicken & Burgers, #01-17
For more information, please visit: www.savourworld.com