Singapore Cocktail Festival is back this 2019 for it's 5th Edition!
Singapore Cocktail Festival returns from 10 to 18 May 2019, with early bird tickets to the Festival Village at the Empress Lawn available for sale from 1 to 28 February 2019.
The fifth edition of Singapore Cocktail Festival celebrates the bicentennial year with a larger-than-ever programme lineup that brings together Singapore's vibrant cocktail culture and the best bartenders and bars from around the world. The celebration begins with the Asia's 50 Best Bars awards ceremony on 9 May 2019, followed by the launch of the Festival Village from 10 to 12 May 2019, and last but not least, an exciting line-up of bar tours, bar takeovers and more across 45 participating cocktail bars in the city.
This year's edition will see an expanded trade-immersion component, with the launch of the first #SGCFBarAcademy. The Academy aims to provide a platform for discussion of key topics and knowledge exchange amongst the bar community.
Open from 10 to 12 May 2019, the Festival Village returns to Empress Lawn with an expanded entertainment backdrop amidst an exciting line-up of appearances by award-winning bars, an artisanal spirits tasting room and the ever-popular food street.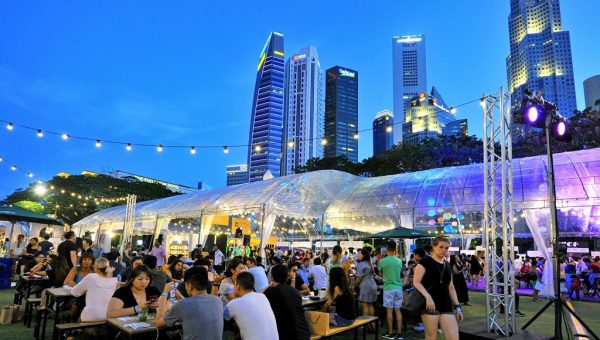 The Festival Village
Showings from the Asia's 50 Best Bars list that are expected in the Festival Village include Singapore's very own Tippling Club (No. 7 in 2018) and Jigger & Pony (No. 40 in 2018), Smalls from Bangkok, Thailand (No. 29 in 2018) and Keepers from Seoul, Korea (No. 47 in 2018). Other local favourites that will be featured as part of the Festival Village include IB HQ, Neon Pigeon, Origin Bar & Grill, Mitzo and Tess Bar & Kitchen.
Aside from bar pop-ups, leading brands such as Four Pillars Gin, Monkey 47, Monkey Shoulder and Sailor Jerry will also make a return with immersive cocktail experiences.
At the Artisanal Spirits Tasting Room, guests can sip on unique spirits such as Skin Gin, Apoteca Gin, Black Cow, Codigo 1530, Maracatu Cachaca and more. Enjoy delicious bites at the Food Street, featuring establishments such as Como Cuisine.
A new addition to the Festival Village is the "Barstylez International Bartender Championship", where over 60 bartenders from more than 25 countries will compete in two categories – 'Flairing' (International) and 'Cocktail' (Asia). Another exciting Festival Village initiative will be the focus on environmental sustainability through advocating the usage of biodegradable drinkware including cups and straws, as well as the replacement of plastic bottled water sold onsite with recycled Tetra-paks instead.
The Festival Village programme will also be packed with a daily host of live acts and DJ sets across genres such as R&B and Soul (Friday, 10 May), Retro (Saturday, 11 May) and Afrobeat (Sunday, 12 May).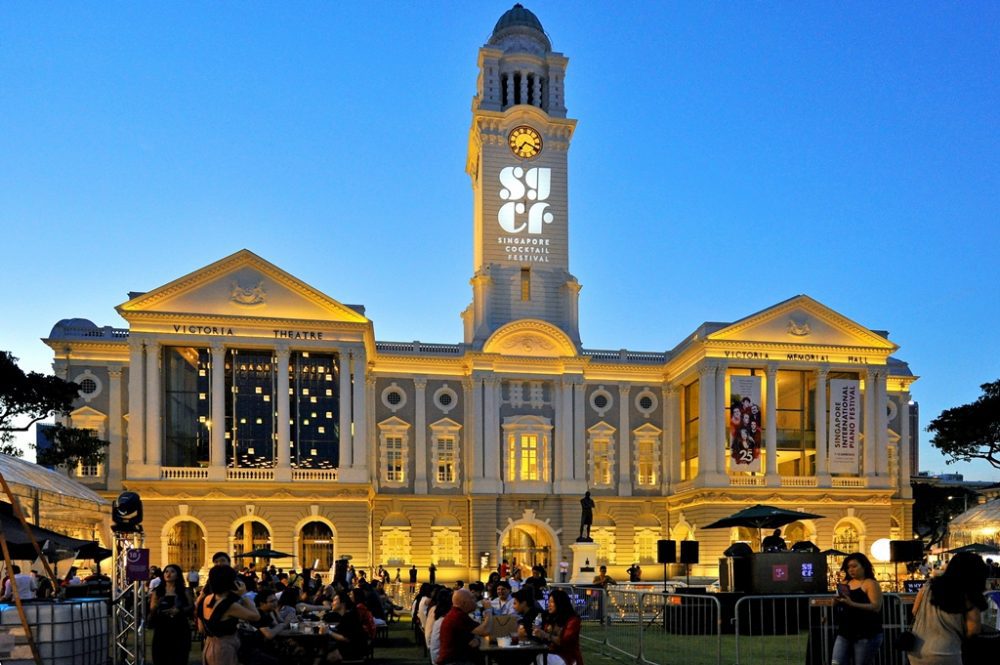 From 10 to 18 May 2019, drink lovers can also enjoy Festival deals happening across the best cocktail bars and restaurants in Singapore.
From discounted cocktails and pairing menus to entry to cocktail festivities around the city, Festival goers can enjoy exclusive promotions as part of the Cocktail Passport via the Sluggr app. Participating bars include new entries such as Cook & Tras Social Library, Mythz & Myths, The Dempsey Cookhouse & Bar, Madame Fan and FOC Hong Kong Street, alongside usual suspects such as Bob's Bar, CIN CIN, Fat Prince, Smoke & Mirrors and more.
"Singapore Cocktail Festival has become an iconic event that brings together the best bartending talents and passionate cocktail lovers from around the world. With the continued support of our partners such as Grand Park Orchard, we are excited to usher in Singapore's bicentennial year with a homegrown Festival that now sets the stage for other cocktail celebrations around the world," says Wai Mayleng, Co-Founder of Singapore Cocktail Festival and Managing Director of The Events Artery
Early bird tickets are available from 1 to 28 February 2019, and are priced from $30 (Usual Price: $35) for a one-day pass, inclusive of one welcome drink. For more details please visit: www.singaporecocktailfestival.com.