Spend on Châteraisé's New Limited-Time mainstays and Redeem a Two Nights Stay in Hokkaido!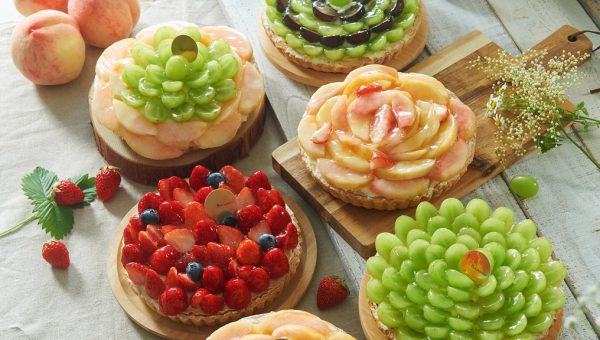 Châteraisé Singapore has launched a series of 28 limited-time-only offerings that comprises of cakes, tarts and parfaits that are made with the four fruits of the season from Yamanashi, Japan: white peach, Japanese plum, pione grapes and shine muscat grapes. Due to its vast network of contracted farms, Châteraisé is able to procure fresh, natural fruits of unmatched premium quality. The fruits all hail from Yamanashi, which is touted as the world's best producer of peaches, plums and grapes.
The Yamanashi white peach is huge, not sickeningly sweet and rich in vitamin C, E, potassium and pectin. Its harvest season takes place from June to September, while peaking in the month of July. To procure these rare treasures, Châteraisé partnered with Furuya Farm, which is known as Japan's top peach village that have passionately cultivating peaches for over five decades. At the farm, the peaches are harvested in the early mornings to ensure their freshness and to check for its signature hard texture, which is regarded as one of the main criteria for top quality and delicious peach in Yamanashi. Due to its natural sweetness and texture, Châteraisé has incorporated them into some of their mainstay desserts, such as their Yamanashi White Peach Parfait or Yamanashi White Peach Tart.
Next up is the Japanese plum: large, sweet and robust in its flavour. The plum is from the Minami-Alps City, which is located on the eastern foothills of Akaishi Mountains (Southern Alps in Japan). Each bite into the flesh is moist and juicy. Plums are rich in citric acids and malic acids, which can help to enhance liver function. They are also rich in potassium, which helps to prevent high blood pressure. Customers who are looking for a healthier option can indulge in Châteraisé's White Peach and Japanese Plum Tart.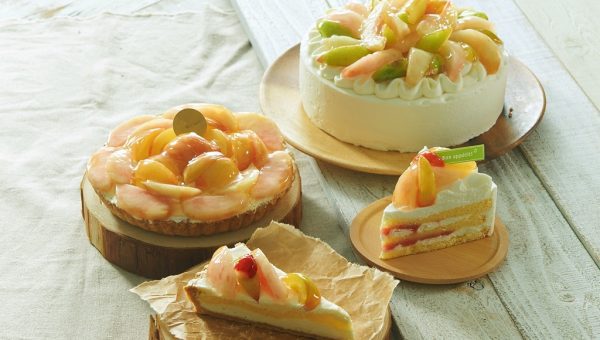 Finally, the popular Yamanashi Shine Muscat Grapes and Pione Grapes contains a large amount of glucose, fructose, and other sugars that serve as nutrients for the brain, helping to enhance one's ability to concentrate. Each grape has a low acidity, and its distinct natural sweet note makes it perfect for incorporating into confectioneries. The purple grapes are able to grow up to four centimeters, larger than any grapes that can be found in Singapore and have a distinct wine-like flavour, and are generally seedless with a jelly-like texture with a soft fleshy skin on the exterior. Due to its popularity, Châteraisé has incorporated the grapes into many of its tarts and cakes, such as the Yamanashi Shine Muscat and Pione Tart or Yamanashu Shine Muscat and Pione Cake.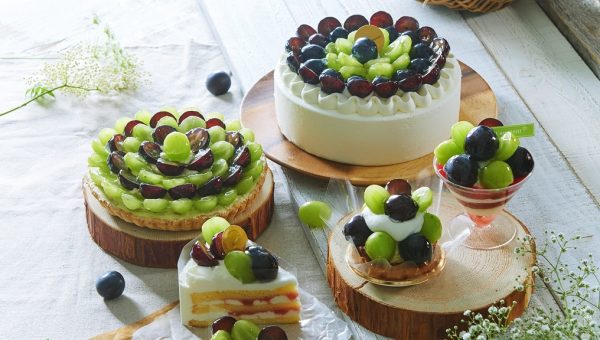 As part of the seasonal promotion, from now until 31st October, customers who collect 40 stamps ($10 for 1 stamp) while spending at Châteraisé during the above mentioned period will be able to redeem a free two nights stay at Châteraisé Gateaux Kingdom Sapporo Hotel in Hokkaido!
For more information or a list of the closest Châteraisé store to your home, visit https://www.chateraise.co.jp/shop/list/singapore