Sushi-Go Unveils New Menu with Over 100 Varieties to Choose From!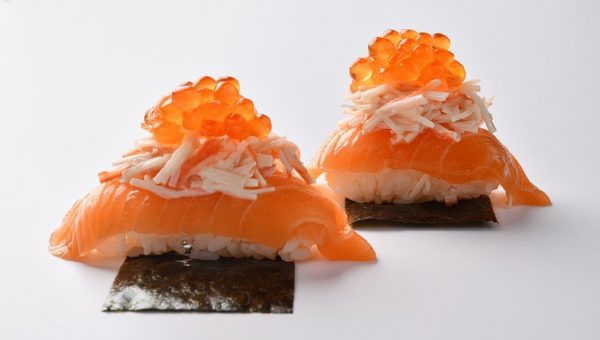 Sushi-GO, a shinkansen sushi concept by RE&S Group has launched its new menu, with over 100 varieties, including innovative sushi, hot items and desserts starting from S$1.80 and premium items priced below S$6 all served directly to your table in a shinkansen train.

Sushi-GO is also offering an extensive cooked-food menu, which include favourites such as ramen, soft shell crab tempura, takoyaki and karaage. With these cooked-food and hot dishes, there is something for the whole family, from kids to adults.

Some of the notable items in the new menu includes Spicy Onion Chashu Sushi (S$2.30), a gorgeous offering showcasing sliced chashu perched on blocks of vinegared rice, Wasabi Hotate Gunkan (S$2.80), Inari Lobster Salad (S$2.30), Mala lovers will enjoy the Mala Clam Gunkan (S$1.80) and Mala Clam (S$3.20), whose fiery and numbing sensation is owed to Sichuan peppercorns, chilli peppers and various spices soused in oil.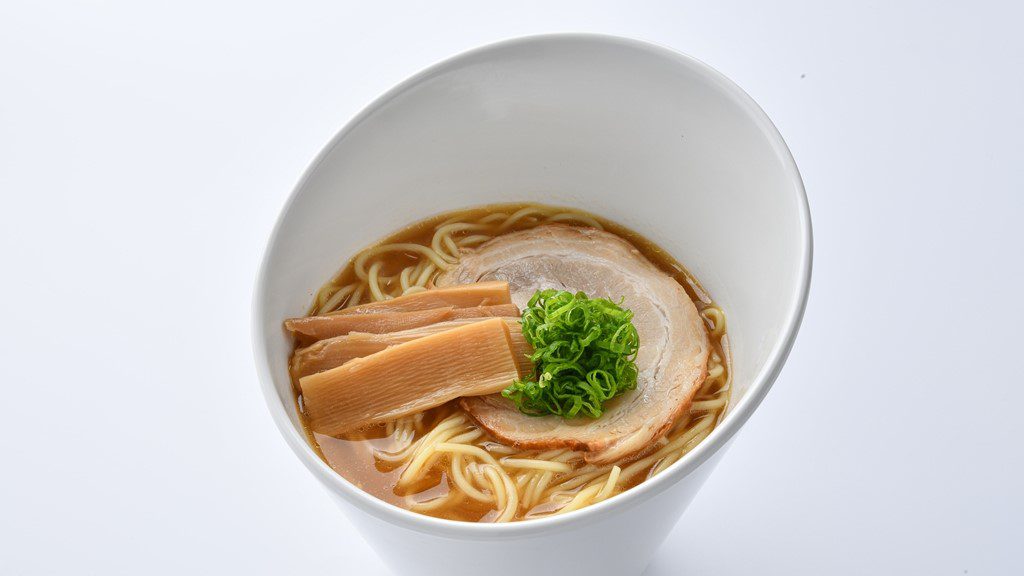 Ramen lovers will enjoy the Miso Chashu Ramen (S$4.80), this new item packs an umami flavour and is comparable to the top-notch ramen brands in the country. The slices of chashu are incredibly tender, and the ramen noodles have a firm bite, a spicy variation I also available.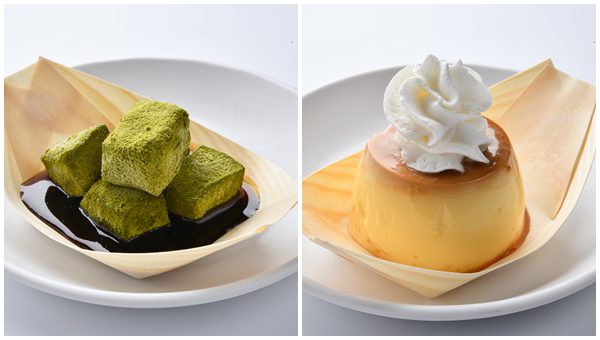 To satisfy your sweet tooth, new desserts such as the wobbly and sweet Caramel Pudding (S$3.80) or the earthy Matcha Warabi Mochi (S$3.20) are also available.

Sushi-GO's new menu will also retain many of the all-time favourites. Top seller GO-Tsumami Sushi (S$5.50 for 2pcs), a fresh slice of salmon drapes a block of vinegared rice, which is set on a carpet of nori. Crabstick meat and ikura are then heaped atop for extra indulgence, Salmon-Go (S$3.20) an indulgent trio comprising Mentaiko Aburi Salmon Sushi, Cheese Aburi Salmon Sushi and Salmon Sushi. Or opt for the Spicy Salmon-GO (S$3.80), which whets the appetite with its fiery sauce over chunks of salmon.
A chef's recommendation, the Lobster Salad-GO (S$3.80) features chunks of the crustacean mixed with creamy mayonnaise; refreshing cucumber cubes are embedded within each sushi rice. The Ikura Gunkan (S$3.80) is a well-loved favourite, with glistening salmon roe promising a burst of savoury flavour.
Sushi-GO will offer selected sushi items at just S$1.80 for its weekday lunch promotion starting from 1 September 2020. The promotion starts from 11am to 5pm and will be ongoing till further notice. Each day will follow a theme:
• Salmon Monday
• Tamago Tuesday
• Spicy Wednesday
• Ebi Thursday

*Promotion is valid for dine-in only, and from Monday to Thursday except public holidays.

Spend S$20 and get a chance to catch an ice cream, which is specially imported from Japan, at the ice cream machine cum claw catcher!

Sushi-GO
JOY Dining Hall, 1 Jurong West Central 2, #B1-47/48 Shopping Centre, Jurong Point, Singapore 648886
Opening Hours: 11am to 10pm