The Hitsuji Club: The First Jingisukan Specialist Restaurant Is Now In Singapore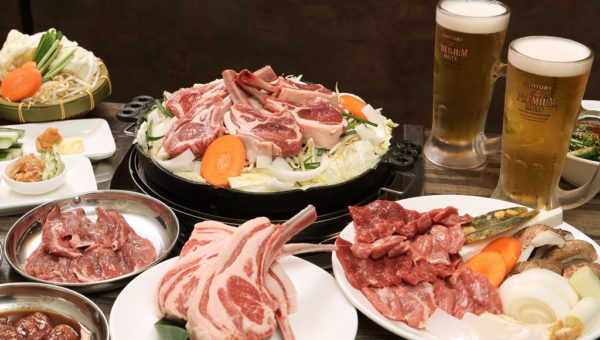 Enjoy authentic Hokkaido-style BBQ at The Hitsuji Club Singapore's first jingisukan specialist restaurant to open along Circular Road.
Incepted in 2014, The Hitsuji Club offers jingisukan – a Japanese lamb dish prepared on a metal skillet or grill. This dish is particularly popular in Hokkaido, and The Hitsuji Club provides a bona fide Japanese jingisukan experience right here in Singapore.
Helmed by 29-year-old Eiji Yoshida, who has seven years of culinary experience. The intimate 20-seater restaurant doles out premium lamb at affordable pricings. The meat is sourced from Australia and New Zealand, and comes from lambs that have been grain-fed for six to eight months. The baby lamp chops (S$12/piece) are from lambs that have been grain-fed for four to six months. The restaurant uses loin or fillet in its premium sets, and the leg for standard sets. Pairing with the meats is The Hitsuji Club's very own homemade jingisukan sauce.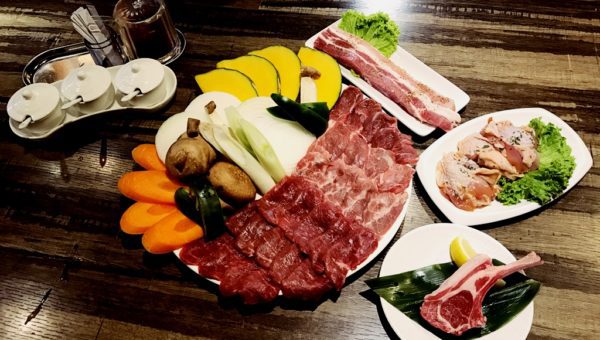 Lamb is a healthy choice of meat, as it is low in cholesterol. In fact, the cholesterol level in lamb is comparable with that in fish — only 50mg per 100g of meat! Lamb is also rich in unsaturated fatty acids. Unsaturated fatty acids help lower cholesterol levels and burn the unwanted fats. Lamb is also good source of Vitamin B12, B1 and B complex, which can help alleviate anaemia and fatigue, gastrointestinal disorders and dermatitis. On top of that, lamb is also full of zinc, which is necessary for developing healthy white blood cells that help boost immunity against various illnesses.
Besides the lamb, other meats such as pork belly and marinated chicken (S$14 per plate) are also available. Diners can choose to temper the meat indulgence with a variety of vegetables for BBQ (S$4 each), from onions to shiitake as well as king oyster mushrooms, carrots to green bell pepper and pumpkin. Wash all the food down with a selection of draft beer, shochu, sake, and a variety of specially-curated white and red wines from as low as $38++ to premium selected vintages.
The Hitsuji Club also offers a wide selection of lunch sets. Especially popular are Japanese Curry Rice at $8.50++ and Premium Lamb BBQ Set at $25++.
The Hitsuji Club is located at: 65 Circular Road Singapore 049419 and is open from 11:45-2:00pm ( Tuesday – Friday) 6:00pm – 11:00pm ( Monday – Sunday)
For reservations please call: +65 6221 3789 or  for more information please visit: www.the-hitsuji-club.com