The Ottomani: A New Middle Eastern Supper Club in Singapore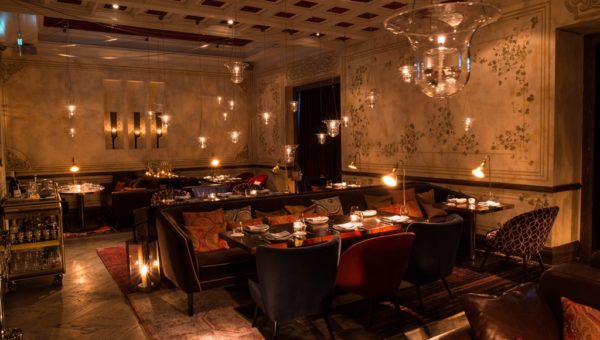 Opened last month in the heart of Tanjong Pagar district is The Ottomani, an intimate yet lively New Middle Eastern supper club tucked away in the same premise as the hipster bohemian café and bar Fat Prince.
CONTENT: Andrew Kho
The Ottomani is another brainchild by the team behind The Dandy Partnership, who brought Fat Prince, Neon Pigeon, and Summerlong to Singapore's dining scene.
Helmed by Executive Chef Nic Philip, who have spent a decade of his career across Asia-Pacific and at some of London's notable venues, including The Clove Club, #26 on the World's 50 best list, and Yotam Ottalenghi's Michelin starred Nopi.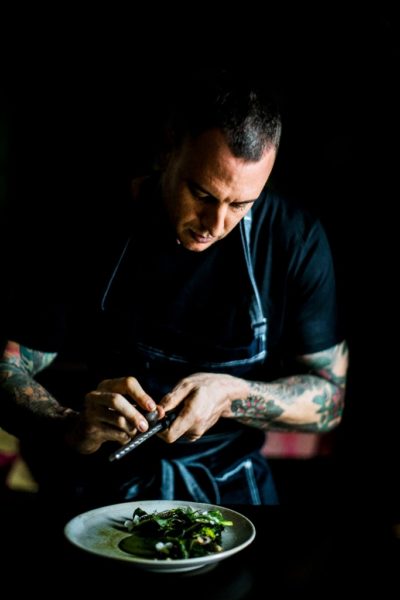 Chef Nic transforms traditional flavours by applying the tenets of Middle eastern cooking and using Fire as a core element, with various sharing plates being prepared over a bespoke earth pit, bringing the wood-fired aromas to life and transporting diners through a timeless scene of Middle Eastern history.
This is translated to the dishes being served here, among our favourites and we should say a must try here is the Lamb Shoulder with Spiced Molasses and Sumac Gremolata which is slow roasted which makes the lamb really tender and flavourful. For those who cooks, you should know roasting a lamb is not easy as it could make the meat tough and dry if not prepared properly.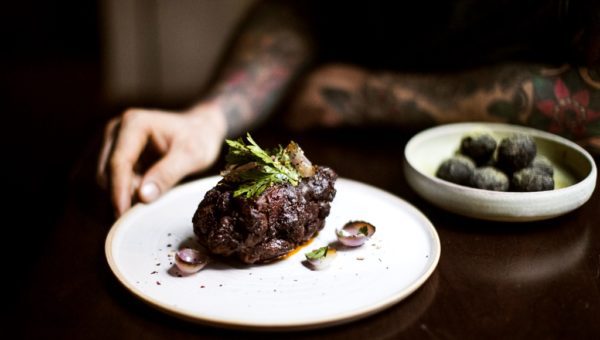 Out of The Pit, The Hokkaido Scallops with Sea Urchin, Isot Pepper and Acuka is another dish that is worth to try. Isot Pepper is a type of Kurdish pepper grown in the Şanlıurfa region in the southeast of Turkey, and the spice has a smokiness reminiscent of the Mexican chipotle while Acuka is a type of Turkish Paprika, using these two ingredient on the soft and perfectly cooked Scallops had our mind blown away for every bite we swallowed.
The Cabbage Sprouts with Sweet Potato Dumplings, Leek Kashk and Macadamia is a light and healthy dish which we could indulge in everyday. We love to bite into the soft and chewy potato dumplings while the leek kashk which means leek eggplant blends well with the crunchy cabbage sprouts and macadamia.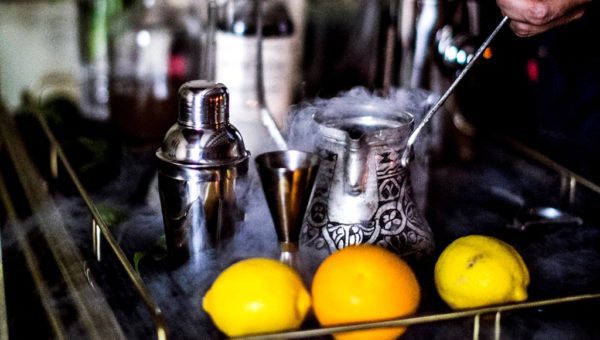 Beverage wise, the place is known for their perfectly curated cocktails and here, the mixologists brings to you their mobile bar to your table to prepare your selected cocktails. Should you opt for other beverages, the place has an extensive wine selections for you to choose from.
The Ottomani is a place for you to visit if you want an Intimate, Romantic and good quality Middle Eastern Fusion cuisine, and of course a good selection of cocktails or wine to pair with your dinner. A perfect venue to bring your special someone, friends or just a weeknight or weekend gathering with friends.
The Ottomani is located at 48 Peck Seah Street, Singapore 079317 and is open from Monday to Saturday from 6:30 pm – till late.
For reservations please contact: +65 9231 9316 or visit: www.theottomani.com