Tsuta Ramen Unveils New Menu with New and Improved Items!
CONTENT: Andrew Kho

Tsuta, the World's First Michelin-Starred Ramen Eatery have unveiled its new menu showcasing over 80 & new and improved items. Their biggest menu revamp till date, is a result of Chef Yuki Onishi's dedication to his craft and has taken the opportunity during the pandemic to innovate and perfect his craft to elevate the dining experience at Tsuta with his commitment to ensure that every bowl of ramen is served without MSG and artificial flavourings.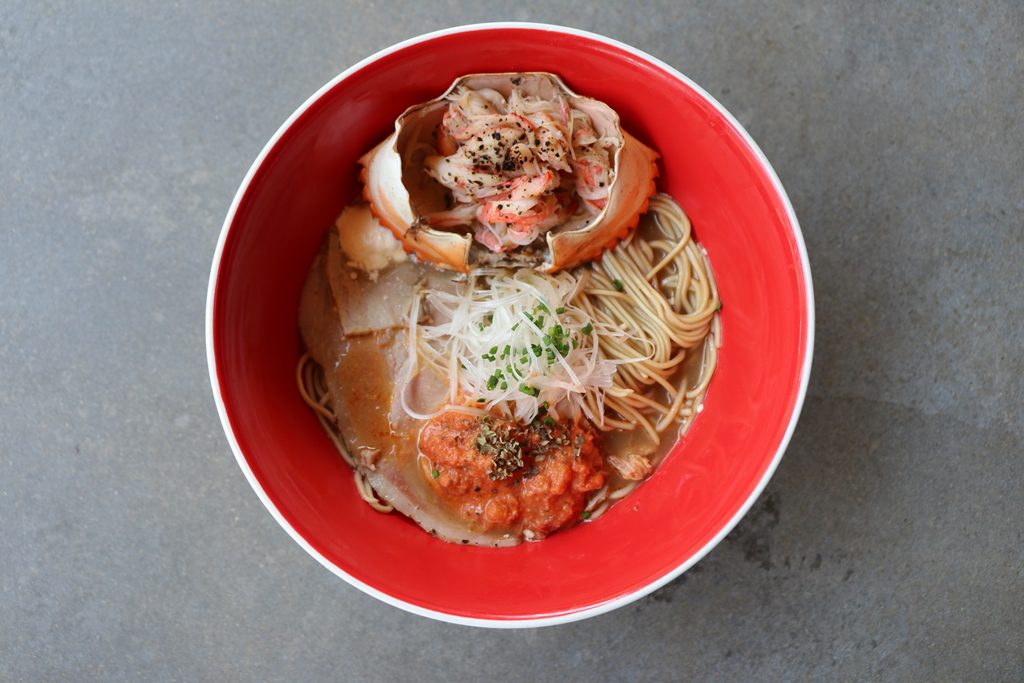 Notable must try ramen in their new menu is the Crab Soba with Premium Char Siu & Crab Shell which seafood lovers will enjoy. This thick broth is filled with Japanese snow crab meat that has been lightly seasoned and flame torched as well as meaty Iberico pork belly and Kurobuta pork loin. The broth is boiled for hours with fresh mud crabs. Enjoy it either with or without the crab carapace.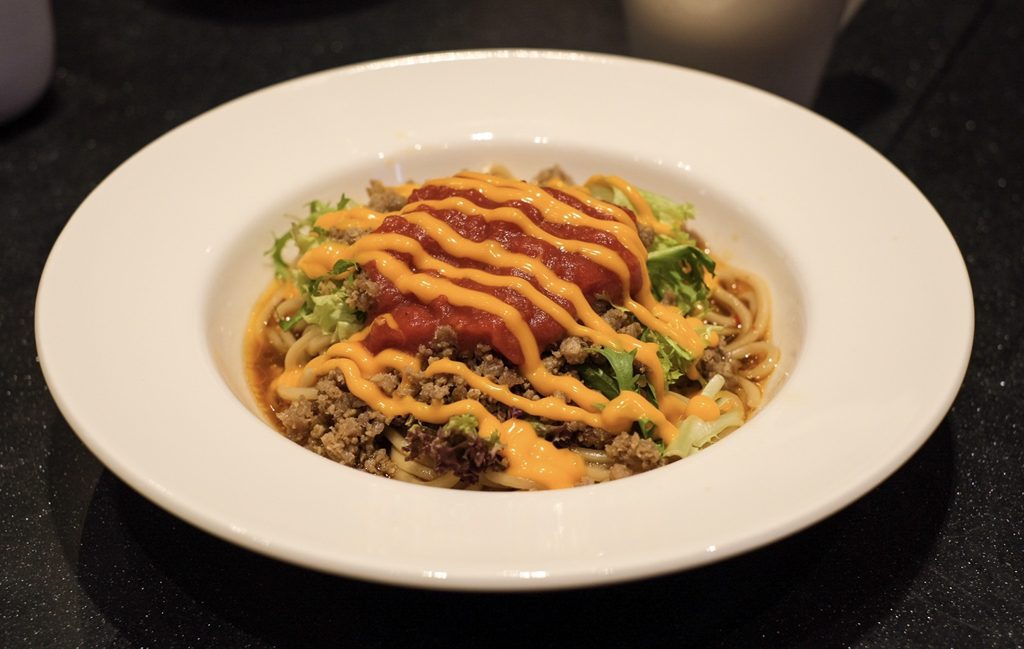 The other new items in the menu is a tribute to Chef Yuki's favourite band, the R.H.C.P Mazesoba (R.H.C.P: Red Hot Chilli Peppers) his take on Japanese Hamburg, served with generous amount of minced beef and drizzled with their very own cheese sauce and their own noodles from a blend of selected wheat and whole grain flours to ensure that diners have a firm bite and prefect texture.
Tsuta's signature Shoyu Soba with Char Siu is now improved with the addition of a piquant balsamic black truffle sauce while the soy based is created from a special blend of shoyu that includes Chef Yuki Onishi 's in-house, custom-brewed shoyu brew from Wakayama Prefecture and a curated white shoyu sauce.It is then blended with Tsuta's signature dashi made from seafood and chicken, leaving a multi-layered experience for the palate. Seasonal favourite Teriyaki Tori Paitan Soba has now been added as permanent menu while the Shio Soba with Char Siu has also been reintroduced with new improved umami broth.


To complete the ramen dining experience, Tsuta have also introduced new side dishes such as the Char Siu Onigirazu with tender slices of premium Canadian pork shoulder char siu, the Luncheon Meat Onigirazu with a thick and tasty slab of luncheon meat, both are then wrapped together with pan fried egg, fresh lettuce, teriyaki sauce and homemade mayonnaise. Mala lovers will love the Soboro Meshi, Tsuta's interpretation of Mala Lu Rou Fan that comes in a generous serving of mala minced pork on Japanese rice, garnished with crushed peanuts. Served along this dish is their own homemade mala sauce which packs a punch of flavour. Lastly, classic favourite "kong bak pau" is reinvented in Japanese interpretation – Teriyaki Chicken Bao that include flavourful chuck of teriyaki chicken thigh, topped with house-made mayonnaise and teriyaki sauce blend, sits in a soft and fluffy bun.

As part of Tsuta's new menu launch, enjoy the following 1 FOR 1 ramen on the following dates:
29 – 31 October: Crab Soba, Shoyu Soba, and Shio Soba
1 – 3 November: Red Hot Chili Peppers, Teriyaki Chicken Paitan, and Spicy Teriyaki Chicken Soba
*Promotion is valid for dine-in at all three outlets, Only for basic ramen, toppings are chargeable, Crab Soba promotion is while stocks last.

Use Tsuta's Instagram filters and tag @tsutasingapore and stand a chance to win a $50 voucher from 29th October till 15th November, 5 winners will be selected at the end of the contest. 
Tsuta Ramen
109 North Bridge Rd, #01-04, Funan Mall, Singapore 179105
1 Harbourfront Walk, B2-29A, VivoCity, Singapore 098585   
78 Airport Blvd, #02-242 Jewel Changi Airport, Singapore 819666
Website