Tweeddale Whiskies have Arrived in Singapore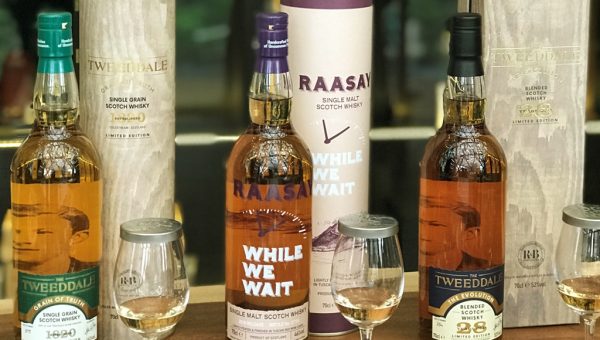 CONTENT: Yiew Kai Jie
IMAGE: Luxe Multimedia
Starting from May 2019, The Whisky Distillery will bring about whiskies from the Tweeddale distillery beginning with its Evolution 28 YO series.
Tweeddale: A brand that many veteran whisky drinkers may not have heard of before due to its relatively young inception back in 2010. Founded by Alasdair Day, the great-grandson of Richard Day, a master-blender in Coldstream in the Scottish Borders during the 19th Century. Alasdair inherited his great-grandfather's whisky 'recipes' which had been painstakingly recorded in a cellar book – the back of an accounts ledger.
After nearly a decade of research and development, Alasdair has been successful in recreating the original Tweeddale blends that have been lost for almost a century. Having analysed Richard Day's cellar books, Alasdair carefully predicted the direction that he believes his great-grandfather Richard Day was heading in with the blends had he continued to produce after WW2. His latest creation is The Evolution 28YO, which contains various combinations of sherry and Speyside liquids that range between 28 and 31 years old and recently won a Silver Award at the World Whiskies Awards 2019. This latest edition boasts a richer and fuller character, with dark chocolate and black cherry on the nose followed by wood spice and earthy notes on the palate- an opulent addition to any whisky cabinet.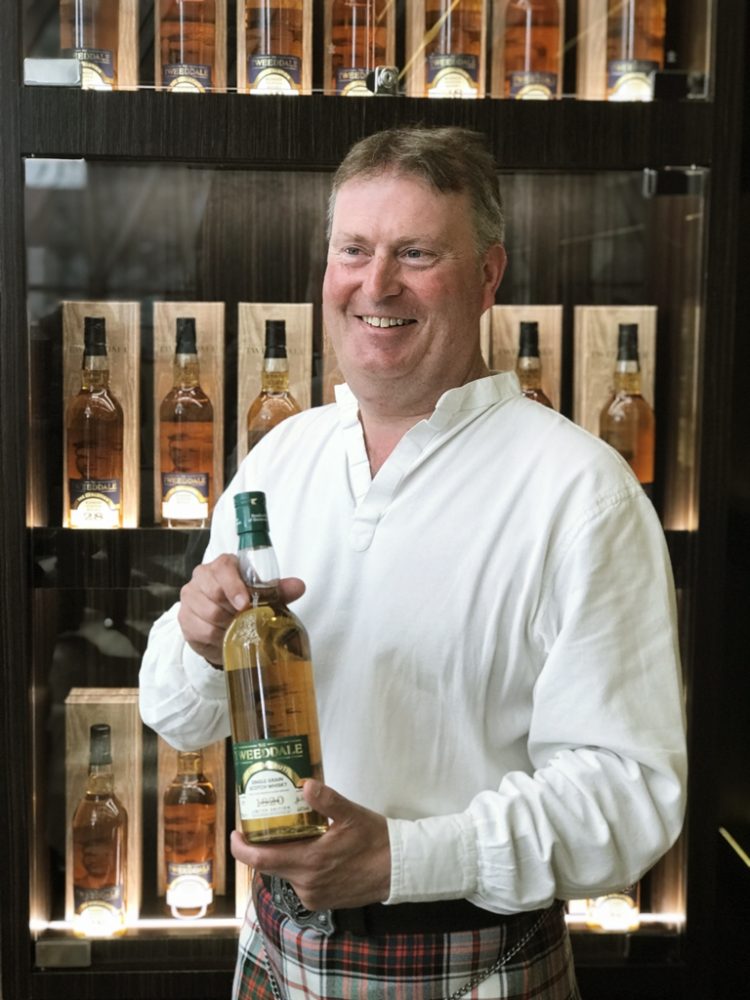 Apart from its mainstay whisky, Tweeddale has two other concoctions in its arsenal but have yet to make its way to the Singaporean market. Raasay While We Wait (2018 Release) was created for customers to enjoy Tweeddale's whiskies as they wait for the other single malt whiskies to finish maturing in their casks. The Tweeddale Grain Of Truth was also created for customers to see the lighter side of Tweeddale's whiskies which usually contains a heavier taste and finish on the palate and to prove that grain whisky can be as good as single malt whiskies. Both of these whiskies were created with the sole intention to introduce customers to different variations of Tweeddale's array of whiskies and pay homage to his grandfather, Richard Day- whose face is plastered on every bottle of whisky.
Tasting notes:
ABV: 52% Non-Chill Filtered
Colour: Light Golden Amber
Nose: Juicy blackcurrant, creamy waxy notes, cherries and plums with a lemon icing note. Upon second nosing, freshly baked pastries and a hint of honey oak.
Palate: Big, full, juicy front palate. Christmas cake notes, blackcurrant and pear (almost mulled wine like fruity, sweetness) and a dash of smoke.
Finish: Slight hint of American oak sharpening and structuring the finish with a touch of milk chocolate.
The Tweeddale Evolution 28YO is only exclusively available at The Grande Whisky Collection and The Whisky Distillery at $319 per bottle. The Raasay While We Wait (2018 Release) and Grain Of Truth are anticipated to be released later this year for the Singapore market.
For more information, please visit: https://the-grande-whisky-collection.business.site/