TXA Gastro Bar: Bites and Drinks That Packs A Punch At Alkaff Mansion
CONTENT: Adriel Yong
IMAGE: Luxe Multimedia

Distinct European-style architecture, large al-fresco spaces and surrounded by an abundance of greenery. Nested in the beautiful Alkaff Mansion that is perched on the top of Telok Blangah Hill, TXA Pintxo Bar offers a picturesque setting for various occasions such as romantic dinners or a chill evening with good friends over some drinks.

This November, it has relaunched as TXA Gastrobar to shift its menu focus from Basque to Modern European with Spanish flavors. The new menu is guaranteed to leave diners wanting second servings.

The highlight of the new menu is DIY Sangria Punch Bowl (2 to 3 pax S$70; 4 to 5 pax S$100). While many of us would know Sangria to be a reddish concoction of wine and fruits, TXA Gastrobar gives diners the flexibility to customize the composition of the Sangria with a variety of ingredients, and even choose between red or white wine. While we enjoyed the class Sangria with a red wine base, we found the white wine base extremely refreshing after a luxurious dinner. We would also recommend choosing the berries for your Sangria as they are known to source for premium berries! Those looking for a stronger punch will be glad to know that you can add a top-up for an extra shot of rum or brandy to make the night even more jolly.

Besides their highly acclaimed Sangria, the bar also boasts a wide range of spirits such as Gins imported from Spain. We had the opportunity to try a strawberry flavoured gin which was intensely flavoured with strawberries and posed a powerful punch to us. They also serve a craft gin, Lola & Vera, named after the two steel pots that the gin was distilled in. For an in between of a cocktail and Sangria, try their Tinto de Pinchio which is made from a fresh blend of several berries and served with premium Double Dutch tonic water with cucumber and watermelon notes.


Moving on to their food menu, the new Gastrobar serves familiar dishes of pasta and pizza. After our first mouthful of their Smoked Duck Truffle Carbonara Pasta (S$22), we were surprised that the flavours were extremely delicious but not overbearing on the palate. We instinctively wanted second servings of the dish. The carbonara sauce was delicately luscious after stirring in the onsen egg that came with it. Similarly, the Burrata Pizza (S$28) had us fighting for the last piece as the fresh Burrata cheese and Serrana ham complemented the piping hot pizza dough.

For the environmentally conscious, you can opt for the newly launched Impossible Beef Ragout Linguine (S$23) or sample their wide range of sides such as the Grilled Peppers – a classic tapas item — and sauteed mushrooms with truffle oil and sous vide egg.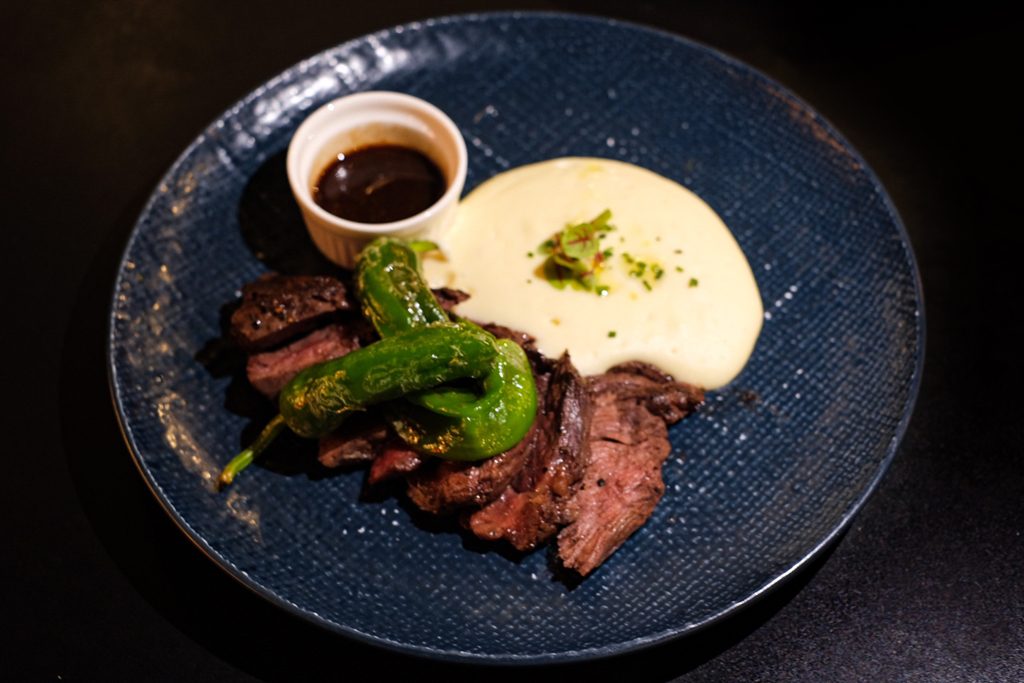 Want to light up your weekends? Why not come by for the "Weekend on Fire" menu. Every first Friday and Saturday evenings, TXA Gastrobar will have live BBQ stations at the al-fresco dining area with highly raved items such as the Grilled Spring Chicken and the Onglet Steak.


TXA Gastrobar
10 Telok Blangah Green, Singapore 109178
Website