Up Close with David Yeung, Founder, OmniFoods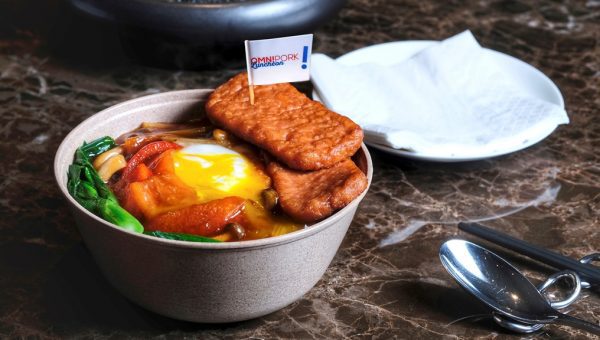 CONTENT: Andrew Kho
IMAGE: OmniFoods

According to a 2019 report by the Organisation for Economic Co-operation and Development, and the Food and Agriculture Organization of the United Nations, Asia accounts for more than 46% of the world's meat consumption.

First launched in April 2018, OmniMeat, is an all-purpose solution of diversified and innovative social enterprise model by Green Monday is the newest plant-based meat brand developed to be an all-purpose plant based pork analogue that is nutritional superior and environmentally friendly catering to the Asian market.

Currently available in China, Hong Kong, Macau, Taiwan, Japan, Singapore, Thailand, Malaysia, The Philippines and Canada and a possible 10 more countries before year end, OmniMeat, officially announced its change of name to OmniFoods for the company's future branding and development strategies.

We interviewed Hong Kong based social entrepreneur David Yeung, Founder of OmniFoods as well as Founder and CEO of Green Monday whose vision is to make change happen. Make green common and strive to be a global change maker in creating sustainable common good. Further sharing with us his decision to go vegan at age 24 as well as his plant-based lifestyle.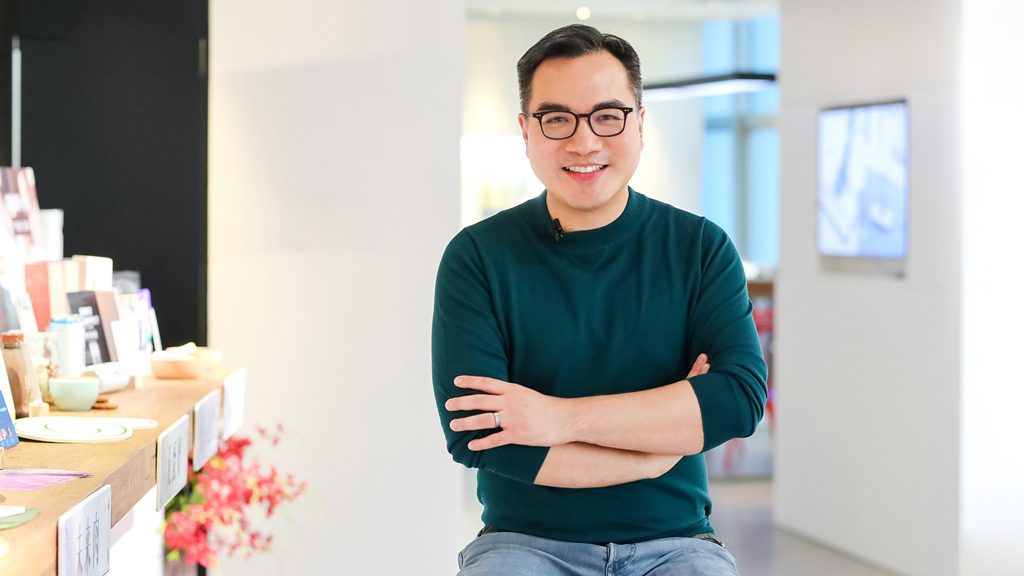 Luxe Society Asia: You decided to go vegan at age 24, what were the factors leading to your decision?

The concept of causing suffering and killing other sentient beings for my few moments of so-called enjoyment didn't seem right to me. All lives should be treated equal.

Luxe Society Asia: You also founded the Green Monday movement, promoting sustainability and plant-based lifestyle, what made you decide to start this movement and at what year was this founded?

The movement and the organization of Green Monday started in 2012. I was already an 11-year-vegetarian at that time. While ethical or moral motivation to not eat meat is something more personal, sustainability is a subject that all countries and people should and must participate. Yet the awareness of the environmental damage from meat industry was virtually non-existent back then, hence the start of the one-plant-based-day-per-week movement.

Luxe Society Asia: You are also the founder of OmniMeat which is promoting plant based meat. What inspired you to venture into this project?

While awareness plants the seed for change, ultimately when it comes to food, you still need to meet people where they are in terms of culture and habits. In Hong Kong for example, cha chaan teng and yum cha are major part of our culture. You can't suddenly say for the sake of the planet, everyone now can only eat salad and tofu. Human nature simply doesn't work this way. So, the creation and innovation of plant-based alternative becomes crucial. People and chefs can still make dim sum, dumplings and all the food items we love.

Luxe Society Asia: There are brands currently in the market such as BeyondMeat and Impossible, what differentiates OmniMeat from the other brands offering the same plant based meat?

The most obvious one is our Asian focus. We are based in Asia so our direction on R&D from day 1 is to develop new innovations that will fit into our ways of cooking and eating. That being said, of course the products have global potential and demand. But the cultural focus is what differentiates us.

In fact, even for Asia, we are oversimplifying it. Chinese, Japanese, Korean, Taiwanese, Thai, Indian cuisines all have their own distinct culinary traditions. If you go to Japan, different regions have distinct and unique ramen preference. Kyushu and Hokkaido have totally different way to prepare ramen.

Luxe Society Asia: For consumers who are skeptical on the side effects and possible health risks of consuming plant based products, how would you explain to them that it is safe to consume them?

Well, the most wholesome diet is organic whole foods diet. Plant-based products may not be as wholesome as organic whole foods, but still a major upgrade from processed meat. So, there is a difference between absolute and relative.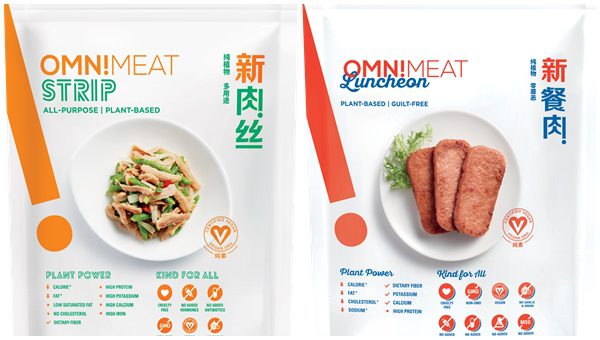 Luxe Society Asia: Who are the target market of OmniMeat?

Both vegans and meat-eaters. So essentially all people, hence our name Omni. We are targeting Omnivores. Vegans now can have more options, while carnivores can eat healthier and greener without drastically changing their diet habit.

Luxe Society Asia: What are some of the popular products of OmniMeat?

Our mincemeat product launched two years ago is the versatile ingredient that can go into any dishes. The newly launched Luncheon and Strip are the latest addition to our product family to create the comprehensive toolbox to create infinite culinary possibilities.

Luxe Society Asia: How do you suggest OmniMeat to be cooked/prepared?

Dumplings. Pan-fried patties. Meatballs. There are so many ways to use OmniMeat.

Luxe Society Asia: Could you name the Top 3 largest consumer countries of OmniMeat?

China is the obvious one. ASEAN is going to be very significant. Japan has huge potential.

Luxe Society Asia: OmniMeat is currently available at which countries?

Currently in markets including China, Hong Kong, Macau, Taiwan, Japan, Singapore, Thailand, Malaysia, The Philippines and Canada. We expect to enter another 10 markets before year end.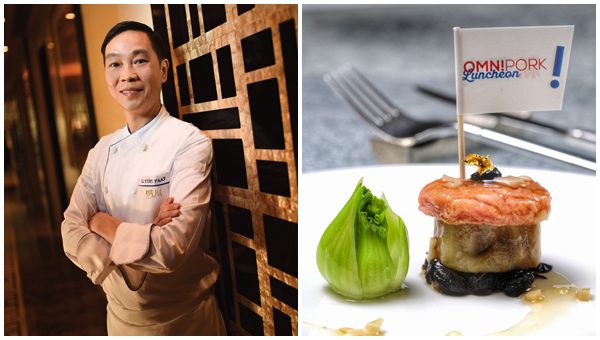 Luxe Society Asia: In your own opinion, how important is it for consumers to switch from traditional meats to plant based meat?

We can all vote with every dollar we spend. With every purchase we are shaping the future of our world. So, choosing plant-based over meat is to vote for a more humane, more sustainable and healthier future for the planet and for ourselves.

Luxe Society Asia: Where do you see plant based meat few years from now?

I see enormous potential for growth. In the U.S. and parts of Europe, the growth in the last 18-24 months has been unbelievable. Beyond Meat is clearly becoming a global phenomenon. In Hong Kong, we conducted a recent survey that shows 79% of HKers are open to trying plant-based meat, with 17% saying VERY likely to try and continue consumption. But as recent as 3 years ago, this was a completely novel concept in the mainstream.

Luxe Society Asia: In your own opinion, how important is it for the F&B establishments to incorporate plant-based products into their food menu?

Critical. Most restaurants offer menus with poultry, meat and seafood options. Why shouldn't there be a respectable selection of plant-based choices? Plus, if this is clearly the global trend, it would not be wise for them to miss out.

Luxe Society Asia: Lastly, if you were only given to choose 1 item from the OmniMeat product range, which item would you choose and why?

I must admit that there is some magic relationship between most Asians and Luncheon Meat. It just brings back childhood memory. But in all honestly, when I work with my team and give direction on what to develop, those are all food items that I miss and crave. It still feels surreal each time when I taste our own products that it is indeed becoming reality.

For more information, please visit OmniFoods