MICHELIN-starred, Bib Gourmand and Plate Restaurants Provides 2,000 Meals to Families In Need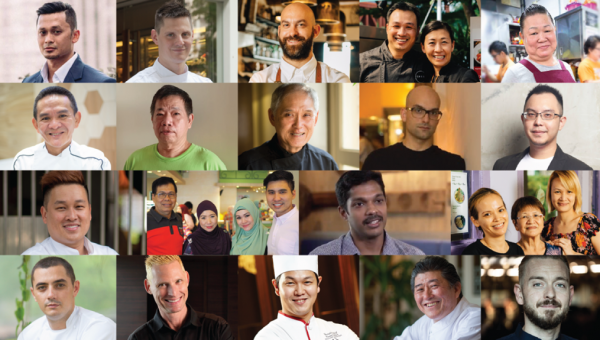 Michelin Singapore has announced that it is collaborating with MICHELIN-recommended restaurants to deliver 2,000 nourishing meals to The Food Bank Singapore's member beneficiaries from 18 to 24 May 2020.

This initiative is aimed in part for Michelin to show its support and appreciation towards MICHELIN-recommended restaurants and eateries, ranging from MICHELIN-starred, Bib Gourmand and MICHELIN Plate establishments. A total of 20 establishments are providing meals funded by Michelin Singapore, in order to cater the 2,000 meals that have been committed.

The list of luminaries include three-MICHELIN-star Odette, two-MICHELIN-star Saint Pierre, Shisen Hanten and Zén, and one-MICHELIN-star Alma, Buona Terra, Burnt Ends, Hawker Chan and Nouri. Bib Gourmand eateries include Chey Sua Carrot Cake, Heng Carrot Cake, Hjh Maimunah, Ka-Soh, Muthu's Curry and The Blue Ginger, while Plate eateries include Ji Ji Noodle House and Keng Eng Kee. The initiative has grown to include previous MICHELIN-recommended restaurants Char and New Ubin Seafood, as well as one-MICHELIN-star Burnt Ends' sister joint Meatsmith, all who are voluntarily taking part.

"Even as restaurants and dining establishments have been hard hit by measures intended to curb the transmission of Covid-19, their sense of compassion, hospitality and service to feed the community have never wavered," says Chan HockSen, Country Head of Michelin Singapore. "They have been the first to volunteer their resources towards the most vulnerable in society, and we are proud to join them in contributing towards those efforts while also supporting them in turn."

"An increasing number of people who have lost their regular income stream due to the Covid-19 pandemic are struggling to put food on their tables. Demand for meals is outstripping supply and we are trying our best to feed those in need. We are warmed and grateful that Michelin and the renowned restaurants are contributing to our efforts. May they inspire more like-minded organisations to come forth to help ensure that nobody goes hungry in Singapore," says Nicholas Ng, Co-Founder of The Food Bank Singapore, a charity mission founded to end food insecurity in Singapore.

For more information, please visit Michelin website.