Review: Aladdin The Musical Wows Audience with Astounding Performance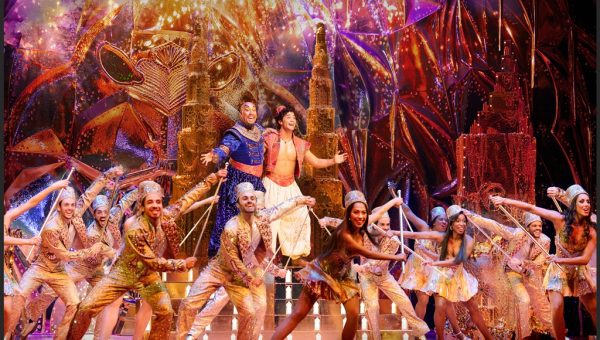 CONTENT: Andrew Kho
IMAGE: Base Entertainment Asia
You might be familiar with the original Disney classic film Aladdin, which tells the story of homeless Aladdin setting free a genie from a lamp, his love for Princess Jasmine and his battle with the evil Jafar and so on…
The popular Broadway musical is an adaptation from the academy award winning animated film which follows the same story line with a twist on some of the characters and bringing the story to life with the amazing magic and special effects performed right in-front of your eyes.
The story is brought to life by the Singapore cast Graeme Isaako (Aladdin), Shubshri Kandiah (Jasmine) and Gareth Jacobs ( Genie), all three gave justice to their respective characters but Jacobs brought the house down with his comedic performance which won the hearts of many. Even the supporting casts, Patrick Brown ( Jafar), Doron Chester ( Iago), Darren Yap (Sultan) and the entire ensemble deserves a pat on their shoulders for making Aladdin the Musical a success without boring the audience even for a second.
The entire creative team is successful in bringing the film classic to stage by incorporating the original well-loved classics as well as introducing new songs for this stage adaptation.
The costumes were gorgeous and made that it seemed the clothes were plucked out direct from the animated film. It would be a waste not to mention that the stage design is simply amazing! From creating Princess Jasmine's room, the Sultan's Palace and the Cave of Wonders, each pays attention to every little detail, down to the lights and sounds which made the musical very fun and entertaining to watch over and over again.
And as Aladdin and Princess Jasmine takes you to a whole new world of journey, be dazzled with the magic carpet flying right in-front of your eyes.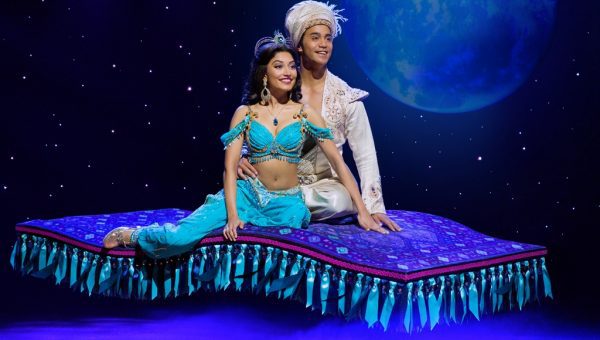 It's hard to pinpoint what we loved about Aladdin as each scene down to the musical score, the effects up to the lights are well organized making us love each scene from start to end. We could watch Aladdin over and over again and we would still leave the theatre with a wide smile and entertained.
If you enjoyed the original classic film , you'll surely love this musical adaptation even more! If you haven't watch the original animated film, watch the musical and you would want to watch the film right after.
Aladdin the Musical runs at The Sands Theatre at Marina Bay Sands till 1 September 2019. Tickets from $68, Get your tickets now via www.sistic.com.sg or www.marinabaysands.com/ticketing.