Review: The Timeless Classic That Will Always Have Us Singing "MAMMA MIA!"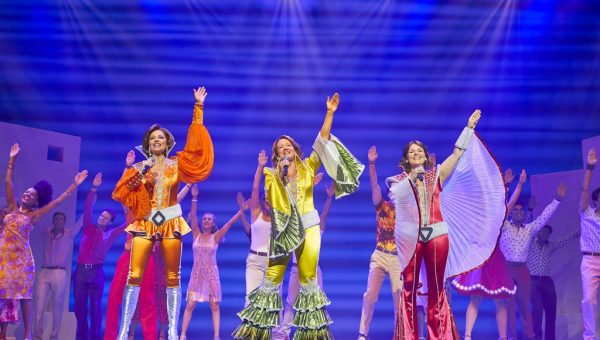 CONTENT: Michelle Ng
IMAGE: Base Entertainment Asia
It's all about the music in MAMMA MIA! You'll be singing and grooving non-stop to the whole musical, no thanks to the medley of 24 tunes featuring some of ABBA's best hits.
That's right, the entire musical was inspired by the song of the same name, MAMMA MIA by the Swedish band. And it culminates in a splashing, fun musical on a summer Greek island, complete with flashy 70's costumes and wedding festivities.
MAMMA MIA! follows Sophie as she decides to invite three of her mother's past flames to her wedding to find out her real father. Of course her mother, Donna, has no idea what Sophie did, and it results in plenty of misunderstandings and reminiscences of past memories.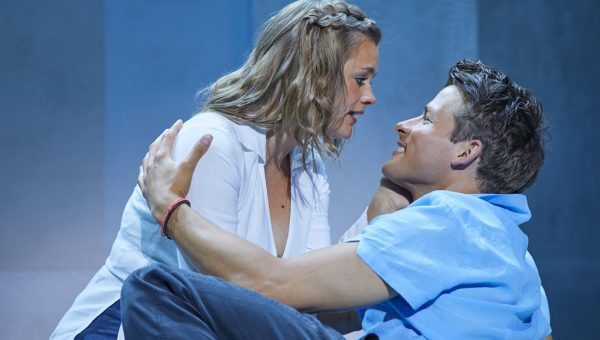 It doesn't veer far from the movie (also of the same name) starring Meryl Streep and Amanda Seyfried, but the story doesn't get stagnant. With Lucy May Barker and Shona White taking up the lead roles of Sophie and Donna respectively, they inject certain spunk to the characters. Barker lends a much more robust, strong-headed vibe to Sophie's character whilst still keeping her young innocence compared to the dainty Seyfried who was all 100% freshness.
The musical is definitely more cheeky, with tons of boob grabbing and butt waggling. Plus points if you caught all the sly innuendos! It's easy to miss when you're singing along to catchy tunes like "Gimme Gimme Gimme", "The Winner Takes It All", "Take A Chance On Me" and "I Have A Dream".
With a cute little twist at the ending, the feel-good musical will have you laughing and singing all the way home. Whether its Donna catching up with her best friends to recreate the dazzling musical trio Donna and the Dynamos in sparkly jumpsuits and flared pants, or the bachelor party dancing in flippers, there is nary a dull moment. But the outrageous outfits are just a part of the costumes – the rest of the cast is dressed up in a blue ensemble to suit the blue surroundings of the Greek island.
Fans of ABBA and musicals alike will both enjoy MAMMA MIA! You can't not catch the infectious, inspiring energy from the cast, which you might not be able to feel if you're watching it through a screen. And can we say that we really love the message of female independence and love – something that will never grow old. We'll never tire of this musical, ever. Because what would life be without a song or dance?
MAMMA MIA! runs at the Marina Bay Sands Theatre till 18 November 2018. Get your tickets now via www.sistic.com.sg or www.marinabaysands.com/ticketing.