Top 10 Things to See and Do at Singapore Yacht Show 2017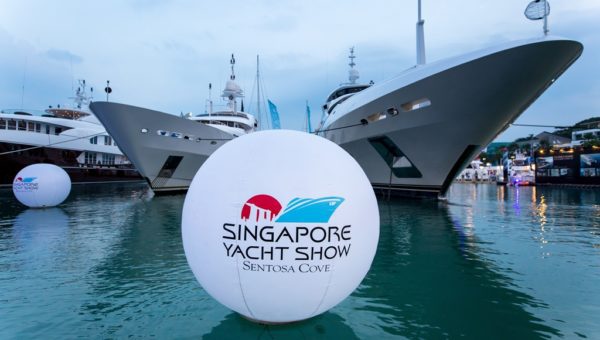 Excitement and anticipation for the 2017 edition of the Singapore Yacht Show is building with less than three weeks to go.
From 6-9 April 2017, leading industry brands will sail in to ONE°15 Marina Sentosa Cove for the region's biggest-ever showcase of boats and yachts and we've put together a top 10 list of some of the Show's highlights.
1. Sensational Superyachts
A line-up of outstanding superyachts, epitomizing the art of luxury yacht living, will be hard to miss at this year's Show. Exhibiting for the third consecutive year, Benetti Yachts will be showcasing the superyacht Ambrosia. At 65 meters in length, she is as long as the wingspan of a 747 jet with four expansive decks, she can accommodate up to 12 guests and boasts an on-deck Jacuzzi, swimming pool and helicopter landing pad. Visitors will have the opportunity to be one of the first to step onboard the 46-metre tri-deck catamaran Charley, making her World Premiere at the Show.
Also not to be missed is the the 41-meter M/Y Ocean Emerald, designed by Norman Foster, from the cult film, Point Break. The Princess 32's main saloon, featuring vast windows on each side, showcases spectacular views of the sea that contrast the rich dark color palate used in the interiors
2. Asian Premieres & Debuts
Loyal supporter Boat Lagoon Yachting will return to the Show once again with an impressive line-up, including three iconic models from the world-renowned British brand, Princess Yachts, presenting a 32M, S60 and Princess 49, with the S60 making its Asia Debut.
Italian yacht builder Azimut Yachts will also introduce the Azimut 95RPH to the region for the first time. Designed by Stefano Righini, the 94-foot motoryacht features large windows that bring in ample amounts of natural light. The 700-square-foot is equipped with a Jacuzzi, a bar, a dinette area and a sun pad.
Asia's leading yacht dealer Simpson Marine will have a number of Asian premiers at the Show, including the Beneteau Oceanis Yacht 62 , Beneteau Gran Turismo 46 and the Monte Carlo 6, along with the Lagoon 620 Essense making her Singapore debut.
Hong Seh Marine will display an impressive lineup of yachts, including the Asia premiere of the Cranchi Z35 and the Boston Whaler 370 Outrage. A lovely day-boat or weekend cruiser, the Z35 gives you all the comfort of a larger sports cruiser but in a smaller package, while the award-winning Boston Whaler 370 Outrage is celebrated for its versatile space.
Ferretti Group will introduce two new yachts to the market, showcasing the brand new Ferretti 450 and Pershing 5X, while the Ferretti 700 will make her Asian debut.
3. Catamarans are King
Multihulls have long been popular in South East Asia, and have been particularly well received at Singapore Yacht Show. Not only do they offer expansive interior and exterior spaces, they also provide great stability while underway and at anchor. SYS 2017 will welcome a new exhibitor, HH Catamarans who builds state-of-the-art, carbon fibre, high-performance catamarans for a discerning clientele seeking an exceptional experience.
Sunreef Yachts will return to the Show with an expanded line-up including the newly redesigned Sunreef 62, which will be making her Asian debut. Leopard Catamarans will be making two regional debuts with the Leopard 43 and 45.
4. Supercars on Parade
Returning once again to the Singapore Yacht Show, visitors are in for a treat with some of the most impressive examples of luxury automobile excellence. SYS 2017 will welcome the supercar owners' clubs for the Supercar Parade on Saturday and Sunday afternoons.
5. Superyacht Brokers & Builders
Singapore Yacht Show 2017 will welcome a high calibre of brands including superyacht builders Amels, Baglietto, Benetti, Feadship, Fincantieri, Heesen, Lürssen, Silveryachts, Heysea and Westport. International yacht brokerage company Fraser Yachts will showcase an impressive array of superyachts.
6. World Premier of Whisky Watch
The Singapore Yacht Show is proud to host the world's premiere of the Whisky Watch, a unique and highly collectible watch. Conceived by Wealth Solutions and Louis Moinet CEO and creative director Jean-Marie Schaller, created by the Louis Moinet Atelier, and presented in Singapore by the B28 Whisky Fund; the Whisky Watch is a limited edition work of mechanical art.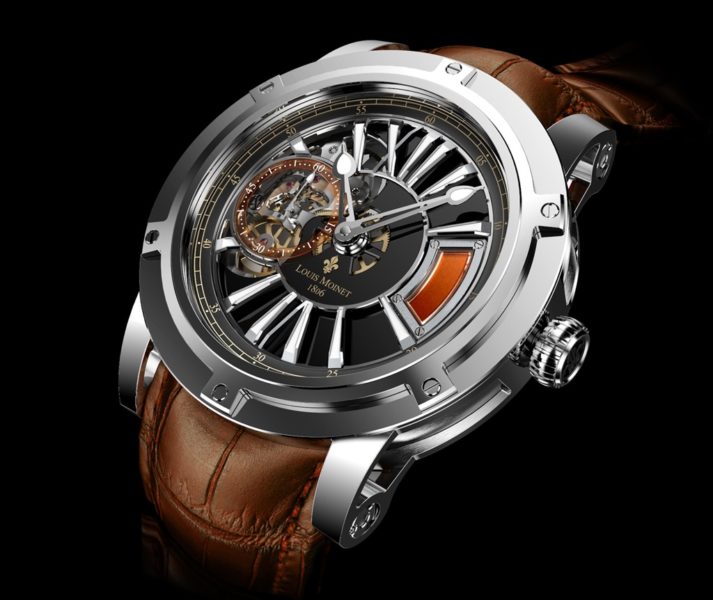 The Whisky Watch is not merely a timepiece measuring hours, minutes and seconds, but a time capsule housing drops of the world's oldest whisky – Old Vatted Glenlivet 1862 – within its case. A total of only fifty, numbered pieces will be handcrafted by the Swiss workshop.
7. The Diving Toys
It's hard to imagine that you could possibly want anything else onboard your beautiful boat, but once you discover some of the toys out there, you'll understand why more, is in fact, better! With the likes of Triton Submarines, U-Boat Worx, Funair and Marine Commerce with their DeepTrekker ROV, there really is something for everyone!
Explorer types will flock to the state-of-the-art submersibles by Triton Submarines. Prefer plush leather seating, mood lighting and surround sound while exploring the depths of the sea? Well then U-Boat Worx is absolutely worth a visit with their underwater virtual reality dive experience!
8. Pop-Up Lounge
The Lawn, a vibrant pop-up lounge will feature one bar pouring Pimm's cocktails, and a second bar pouring Tanqueray cocktails to keep you refreshed. ONE°15's Boater's Bar will be transformed into a chic Lanson Champagne Lounge. And visitors will also be able to try out The Singleton Sensorium's immersive virtual reality experience in the Show's new Whisky Bar.
9. Complimentary F&B Credit
Register online now and gain complimentary F & B credit to spend at the Singapore Yacht Show. Single day pass holders will enjoy SGD10 credit, multi-day pass holders will receive 15SGD to spend at the Show's F&B outlets. www.singaporeyachtshow.com/visitor-registration
10. Parties
Starting with the Asia Boating Awards and going right through to the Official Closing Party of the Show, the social calendar is jam-packed with endless parties, events and entertainment. Whether you dance the night away on-board your favourite yachts, on the docks, or on land, at one of these events, you'll have the opportunity to dance the night away throughout the event!
For more information visit: www.singaporeyachtshow.com