Asia's Best Designers Come Together for ASEAN Fashion Designers Showcase 2017
CONTENT: Andrew Kho
Following its success last year, more than eighteen fashion designers across the regions came together for the second edition of ASEAN Fashion Designers Showcase (AFDS) held last 7th July 2017 at M Social's trendy social space, Beast & Butterflies.
Conceptualized by Singaporean fashion designer Hayden Ng, AFDS was created with an aim to help raise awareness and appreciation for the fashion industry in the ASEAN regions and to promote greater cross-cultural and creative collaboration while achieving mainstream regional awareness for fashion designers and models.
This year's showcase featured collections from participating designers who were each given a suite room at M Social for them to present their fashion pieces to visiting guests and purchase them right after the runway show.
Here are some of the designer's/brands that caught our attention during the showcase:
One Day We Forayed ( Singapore)
Founded by Audrey Tang and Fiona Seah, One Day We Forayed is a bespoke womenswear label founded with a simple goal, to revive the craft of beautifully made garments. The brand is neither swayed by trends nor forecasts and responds directly to every customer's wants and needs; tailoring them accordingly to realize the fantasies of a modern day woman.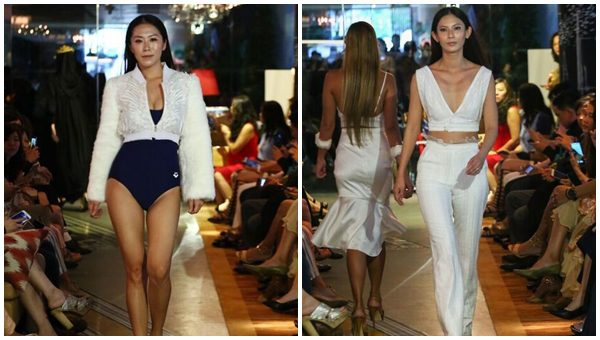 Atelier Prive Melson ( Malaysia)
As a current member of MODA Malaysia, Melvin Shah has showcased his unique pieces of creations at various international and local fashion events such as the Kuala Lumpur Fashion Week, Miss Tourism International World Final, Mercedes-Benz STYLO Fashion Grand Prix KL, among many others.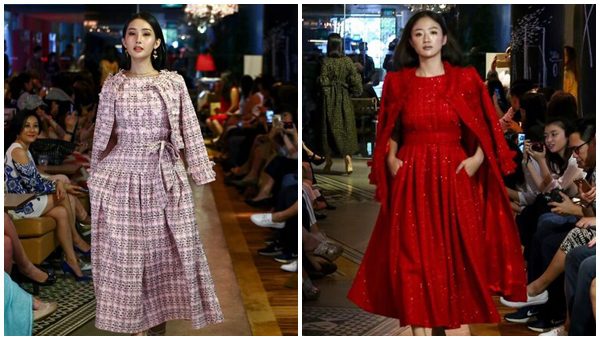 Looking into Melvin's collection, a little surprise of a funky edge can also be found as he paired the Cheongsam with Harlem style pants. This fusion is seen suitable to be worn by all cultures, from Western to Asian. Melvin takes pride in his collections by blending Malaysia's different culture into his design, making it his trademark. Other than the Cheongsam, he also designs traditional Malay outfits such as the Kebaya (in particular, the Malacca Nyonya Kebaya) and Baju Kurung.
Natasha Van ( Cambodia)
Since her debut for her Ready-to-Wear Collection in 2010, Natacha has been dedicated to making clothes that are as beautifully crafted from inside out. With the focus on couture quality craftsmanship, over 90% of the Natacha Van Collection is manufactured in London. The materials used for her collection are 100% handcrafted in London / Hong Kong using the highest quality materials and construction.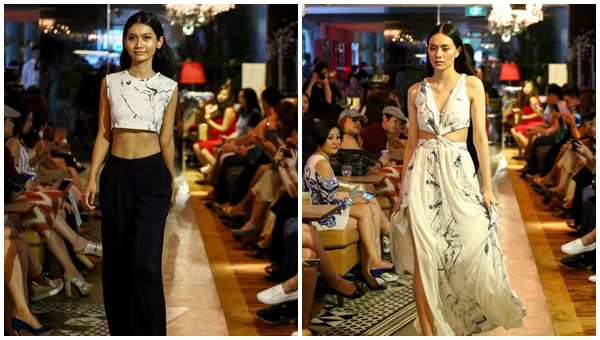 REZILIENZ ( Singapore)
Conceptualized in 2006, REZILIENZ encompasses the vision of founder and jewelry designer, Jeron Teo of creating a brand that produces products that are unique to its consumers. With a belief that no two pieces of jewelry made will ever be the same spearheads the ideas for Jeron's designs and has since become a unique DNA of the brand.
Every piece of jewelry created at REZILIENZ is with the sole intention to give confidence and character to the wearer. REZILIENZ's exquisite jewelries are specially crafted and detailed with a guarantee to shift the wearer into the spotlight for the very special occasion.
Following the AFDS show at Singapore, the next AFDS project will be held at Laos; Lao Fashion Week in September 2017, and Thailand in December 2017.
For more details or information about Asean Fashion Designer's Showcase, please visit: : www.aseanfashiondesignersshowcase.wordpress.com