British Brand BORA AKSU Officially Opens In Singapore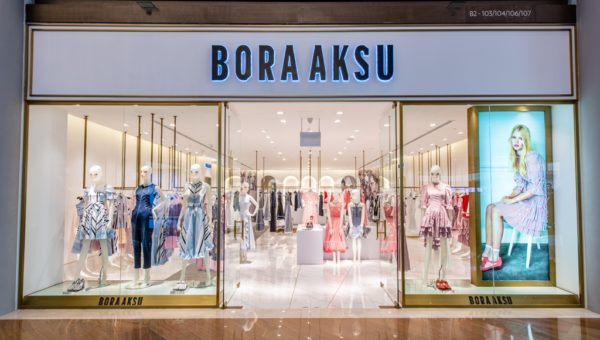 British brand BORA AKSU has officially opened its first store in the heart of Singapore's downtown core, at The Shoppes in Marina Bay Sands. Known for its rivetingly romantic demi-couture pieces, BORA AKSU will be offering customers in Singapore ready-to-wear garments encompassing elaborate, exquisite compositions and luxurious tulle fabrics that represent BORA AKSU's signature looks.
Beyond an impressive roster of elegant tailored looks, BORA AKSU's pieces are known to emote charm, intrigue and seduction. Customers can look forward to an ensemble of pinstripe culottes and matching blazers, velvet jumpsuits and wide-leg trousers or ultra-feminine, dreamy dresses in sorbet shades. Juxtaposed with BORA AKSU's distinct signature, but with a darker, intriguing twist featuring delicate lace, draped chiffon panels and chiffon-tulle tiers.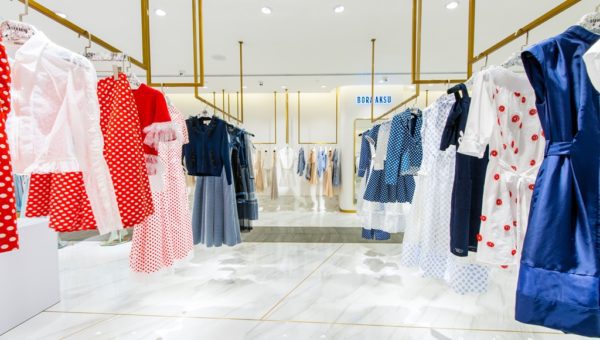 Channeling the brand's identity, the stores are reminiscent of sleek simplicity and modernism, with ringed glistening gold borders and bewitching marble flooring. Along with this, the store adopts black and white as the main colourways for the interior design, delivering a brand spirit that is elegant and minimalist. The broad store space also showcases the free-spirited attitude of the BORA AKSU girl.
Commenting on BORA AKSU's entrance into Singapore and expansion plans for the future, Bora Aksu said, "I am thrilled to introduce BORA AKSU and the demi-couture culture here in Singapore. Like all the other BORA AKSU stores in the region, the one in Singapore is reminiscent of the brand's distinctive signature; romantic but always with a darker twist. Once you step into the store, you will notice several illustrations which I've drawn over the years, defining and creating the girl of BORA AKSU – feminine, delicate, graceful, dreamy and an incurable romantic".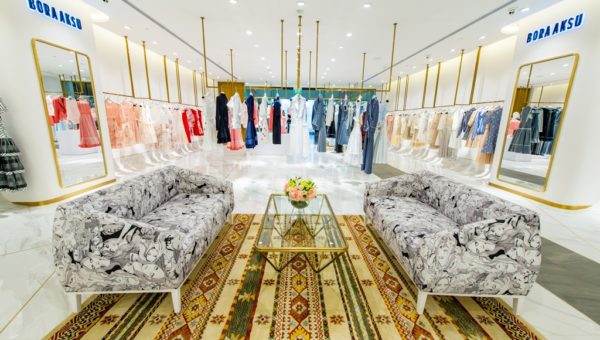 The opening of the first store in Singapore will be the first time BORA AKSU showcases the demicouture culture with the latest seasonal apparel from the BORA AKSU Spring/ Summer 2018 collection. Other accessories include BORA AKSU's hosiery line and handbag collection.
"I like to call my style "demi-couture", because despite them being ready-to-wear garments, BORA AKSU's DNA lies in its hand-craft, layering and texture contrast, muted colours and volume, all fabricated with a similar level of care and attention as couture. The craft and allure of demi-couture is increasingly global in nature and I believe that it will do well with the audience here in Singapore", said Bora.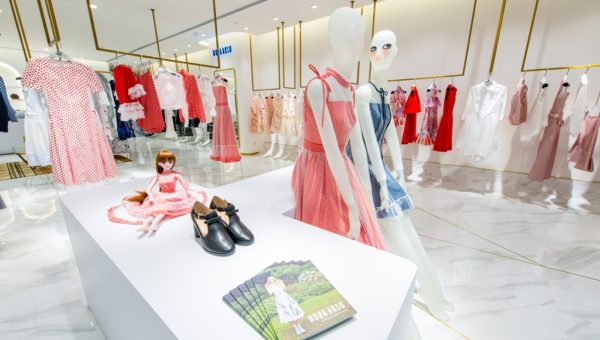 BORA AKSU also houses exclusive collections and created costumes for singers like Rita Ora, Ellie Goulding, Kate Nash; while dressing stars like Elle Fanning, Marion Cotillard, Poppy Delevingne, Keira Knightley, Lucy Boynton, Ophelia Lovibond and many others for film junkets. BORA AKSU has also collaborated with international brands including Topshop, Nike, Converse, Anthropologie, People Tree and many more.
Debuted with an off-schedule stint at the London Fashion Week (LFW) in 2003, Bora was hailed as the star of the show and received four consecutive NEWGEN awards which placed him on the official LFW schedule every year since. To date, Bora has amassed an impressive 30 collections and is known for his ethereal warrior-like creations which have made him a reoccurring highlight of the London schedule. BORA AKSU has over twenty stores in major cities in the Asia Pacific region, with the opening of its global flagship store in Beijing in 2015. The stores followed in Hong Kong, Shanghai, Macau and Paris. In 2018, BORA AKSU continues on its expansion plans with store openings planned for Singapore, Korea, Europe and the United States.
To commemorate the official opening in Singapore, BORA AKSU will also be unveiling its Autumn/ Winter 2018 collection, featuring a kaleidoscope of contrasting opulence and simplicity that celebrates the extraordinary tale of Margaret Ann Bulkley.
BORA AKSU is located at 2 Bayfront Avenue, #B2-107, The Shoppes at Marina Bay Sands, Singapore 018972.