YTL Hotels Collaboration Series: The Missing Piece x The Majestic Malacca
CONTENT: Henry Boen
There may not be a lot of collaborations between fashion houses and boutique hotels in Singapore – but it is about to change under YTL Hotels' lead. Presenting the opening act of more partnerships to come, the renowned luxury hospitality group worked with homegrown fashion label, The Missing Piece, to launch the brand's newest Chinese New Year 2019 capsule collection.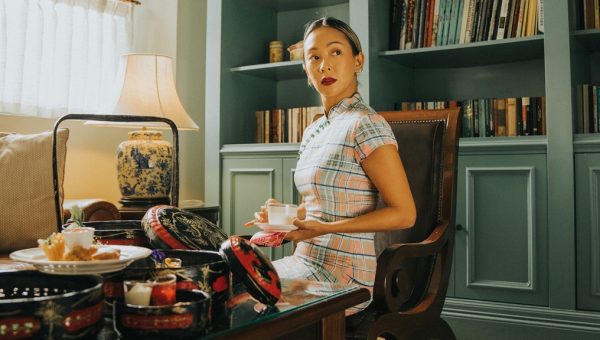 Inspired by The Majestic Malacca (an iconic landmark that reflects Malacca's colourful history and culture), the collection features distinctive traditional details of the Pankou (the Qi Pao knot button) and embroideries; modernized silhouettes of Qi Pao; and lace fabrications similar to the then 1920's habitant. For one, there's a contemporary plaid cheongsam that reminisce the delightful green scalloped-edged napkins handed out at The Majestic Malacca Hotel's afternoon tea.
Going further, Geraldine Dreiser (VP of Marketing at YTL Hotels) also teased us with a few insights of what's to come. "We've been in talks with brands from different industries in Singapore. As part of the group's sustainability programme, one of our main objectives is to be actively involved in the restoration of historical buildings when designing our hotels, but we also aim to support local businesses and positively impact the communities where YTL is present. YTL Hotels will be announcing more of these exciting collaborations over the next few months."
The collection will be on an exclusive pre-sale at the Pit Building from 9th to 11th of November, online at www.iwantthemissingpiece.com or at The Missing Piece's Studio from 14th November onwards.