Bring in the Yuletide Spirit with a Short Getaway at Sofitel Kuala Lumpur Damansara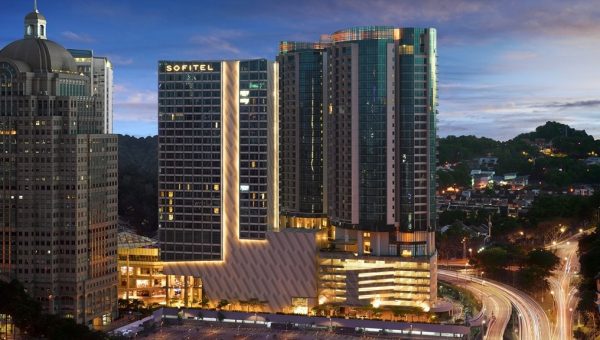 CONTENT: Yiew Kai Jie
With Christmas almost upon us, many of us are scrambling to make last minute preparations for a getaway to celebrate Christmas with either our family or friends. For some, this can be a daunting task as having to plan everything by your lonesome can be extremely taxing and the Christmas season is well known for being extravagantly pricey. If you are looking for a fuss-free, affordable and short getaway for the weekend that won't burn away your year-end bonus or involve a 12-hour flight to the closest European destination, keep on reading till the end!
Located in the heart of affluent Damansara Heights right in the nucleus of Kuala Lumpur, the luxurious 312-room Sofitel Kuala Lumpur Damansara hotel is part of an 8.5-acre integrated development by that comprises of two luxury condominium blocks, two corporate office towers, the hotel itself that is directly connected to the neighbouring Damansara City Mall.
Checking In Into The Lap Of Luxury
Designed by Wilson Associates, the hotel's interior blends Malaysia's heritage with a sophisticated feature wall depicting the country's Wau Bulan, otherwise known as the moon kite with Sofitel's signature French origins through an Eiffel Tower sculpture. Stunning art-pieces, sculptures and oriental flowers such as hibiscus were specially brought in for the hotel that pays homage to the rich Malaysian and French heritage and culture.
Ranging from a comfortable 43sqm room to a spacious 105 sqm suite, the rooms feature the signature bedding concept by MyBed™,complimentary wifi and a selection of premium bath amenities by Lanvin and Hermès. (Only for guests staying in suite rooms.) If you have booked a suite room, you will have access to the Club Millésime executive lounge and will be able to enjoy an express check in service while taking in the spectacular views of the city's skyline. Club Millésime guests will be able to help themselves to a small array of all-day refreshments and premium spirits whilst waiting for the check in to be complete. The lounge even has a cocktail hour that starts from 6 to 8pm that features high-quality cocktails along with a few side dishes and snacks on the side to curb any hunger pangs and better prepare your stomach for dinner.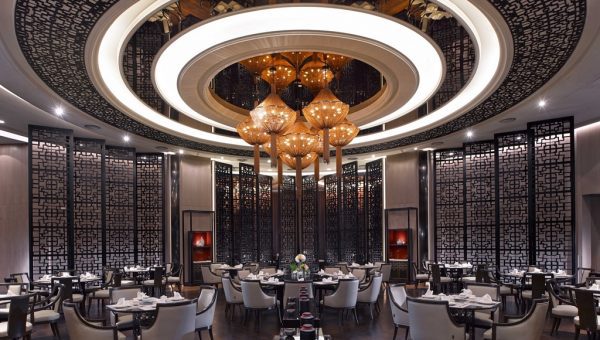 Savour The East And West
Sofitel Kuala Lumpur Damansara is home to a total of four different restaurants and bars, each one of them specializing in its own individual type of cuisine. The hotel houses an imperial chinese restaurant Wan Chun Ting that boasts classic oriental favourites and a delectable dim sum brunch session on the weekends. Should you be hankering for some local cuisine, the all-day dining restaurant Kwee Zeen serves authentic Malaysian cuisine that will make even the most traditional makcik smile with envy.
If you've had enough of Asian food back in Singapore, enjoy authentic French-Mediterranean cuisine at the casual French Riviera-inspired restaurant, Nizza. If you're looking for a drink or an afternoon tipple to get the day going (for any alcoholics out there), enjoy a wide selection of French wines and an afternoon tea session that features TWG fine teas at Le Bar down by the lobby.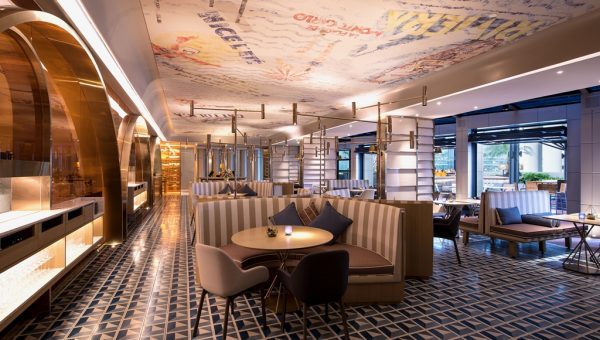 If you have booked a suite, you would already have access to the Club Millésime executive lounge that serves an À la carte breakfast with a buffet salad/bread spread. Choose from a wide range of breakfast options that range from local favourites such as a classic Nasi Goreng or a typical Eggs Benedict. While it takes quite a while for the food to arrive, around 20 to 30 mins even just for eggs, the wait is worth it because the food are freshly cooked to order and it won't taste like regular buffet food. If you're rather health conscious, there are a wide array of food options on the menu that will leave you feeling full without going over your allocated calorie limit you've set aside for the first meal of the day!
Treat Yourself
Apart from eating and sleeping well, its important to pamper yourself by washing away all the stress that you've undertaken from your work over the past year and indulge yourself in a full spa relaxation experience! After going for a morning swim or workout at the immense outdoor swimming pool and indoor gym, head for their in-house spa facility called SO SPA.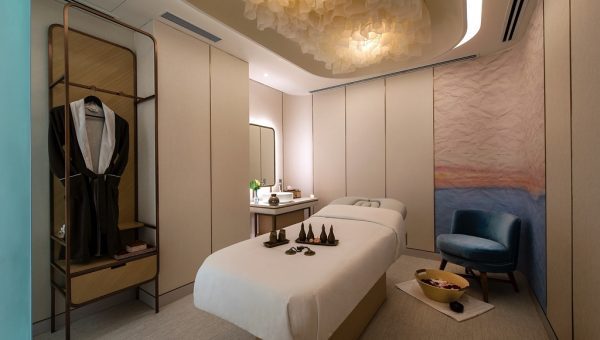 Featuring multiple treatment, sauna and steam rooms, kick back and relax with SO SPA's signature facial and massage treatments. The spa centre is also the country's first to offer a Moroccan Hammam bath treatment which is a Turkish method of scrubbing the dead skin off the body that will leave you as clean as a whistle while making sure you feel revitalized once the treatment is over. The treatments that they offer are reflective of a menu on a restaurant, with the duration of the treatment being grouped under a starter, main and dessert section of the menu.
Before the treatment starts, the staff will lead you to fill out a small questionnaire that will help the therapist for the day to understand how strong is your tolerance for pain or if you have any underlying health issues as per their SOP. For body massages, you'll be able to choose from four different types of body oils which contains different types of plants that are aimed to target different needs according to what you desire- be it recovery, vitality or simple relaxation. Once the treatment is over, take advantage of their spa lounge to relax, approach the staff for a few refreshments, take a breather and be slowly serenaded to sleep by the soothing music of the lounge.
Sofitel Kuala Lumpur Damansara is located at 6, Jalan Damanlela, Bukit Damansara, 50490 Kuala Lumpur, Wilayah Persekutuan Kuala Lumpur, Malaysia.
For more information and reservations, please visit www.sofitel.com/a123, call +60 (3) 2720 6688 or email HA123-re@sofitel.com