World Gourmet Summit 2018 Invites You to Discover The World's Lesser Known Cuisines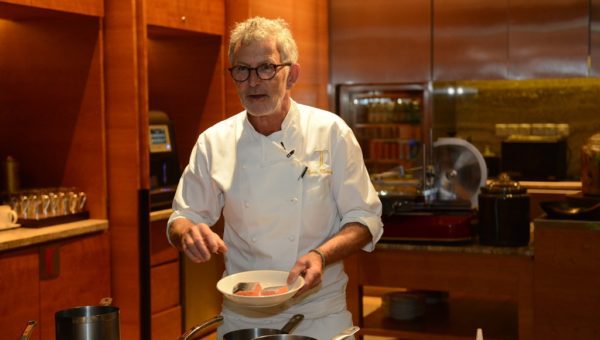 CONTENT: Andrew Kho
World Gourmet Summit celebrates it's 22nd year this 2018 and promises to take diners on exciting culinary experience to tantalize your tastebuds from 2 to 29 April 2018.
This year's theme " The Discovery WGS" will present lesser known chefs as well as exciting cuisines presented by stellar line up of culinary stars from around the world who will be part of WGS line-up of gourmet affairs, masterclasses, events and exclusive WGS menus at award-winning, and much-loved, dining establishments in Singapore.
Among the masterchefs coming to Singapore are Raymond Blanc, a legend in the French gastronomy world; Kevin Thornton, Ireland's first to receive two Michelin-stars; Patrizia di Benedetto, the first and only current female Sicilian chef to be awarded the coveted Michelin-star; Ross Lusted, Australia's two-hatted star chef; and Akira Back, Korean-born and US-raised, who has excited the culinary world with his bold interpretations of Asian fare with American influence.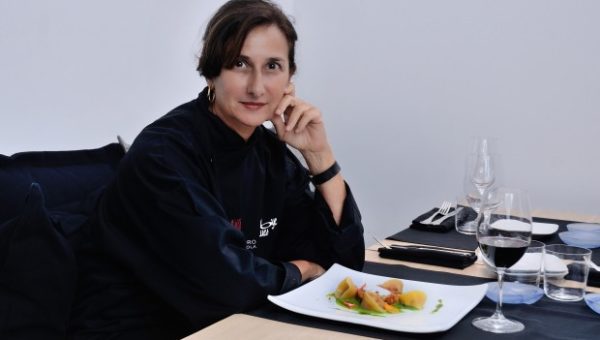 Apart from the sensational gastronomic experiences, diners will also gain insights into some of the world's biggest trending cuisines from Hispanic and Mexican food expert Juan Pablo and foremost authority on Hungarian food and wine, Csaba Harmath.
Get hands-on tips and culinary insights presented by both the visiting, and Singapore's own masterchefs through various masterclasses and activities as well as the luxurious events and specially crafted dinners, which is exclusively created for WGS.
Some WGS Events Highlights to look out for:
WGS The Discovery Brunch at Tamarind Hill on 8 April 2018. The best in the F&B industry comes together for one of the biggest gourmet parties of the year in our highly anticipated Sunday brunch. This is an affair for the most discerning of food lovers, with world-class cuisines and beverages in the spotlight.
Hommage à Paul Bocuse with Julien Royer at Odette on 12 April 2018. For another year running, one of Singapore's most acclaimed chefs, Julien Royer, brings his deep knowledge of his native cuisine to the table in a comprehensive heritage dinner served on his home turf, Odette. Diners are in for an exquisite exploration into French cuisine.
UNGA Event at CHIJMES on 15 April 2018. Following the resounding success of last year's inaugural UNGA event, this year's event at CHIJMES will turn the cluster of restaurants and bars into a gourmet marketplace. Up to 40 stations will be manned by Singapore's, and the region's top experts to share information on products on offer. An excellent outing for foodies and families alike, UNGA promises to be a deliciously memorable experience.
Culinary Masterclass & Luncheon feat. Kevin Thornton at Miele on 19 April 2018, for only 12 guests. Irish celebrity chef, television personality, and author Kevin Thornton is here to share his vast culinary expertise: just don't ask him to serve you chips! One of Ireland's top chefs, Thornton made his name as an ardent champion and philosopher of Irish food. Be prepared to push your taste experience beyond the walls of the restaurant in this masterclass and luncheon that promises to be nothing less than deliciously entertaining.
Hungry for Hungary at La Brasserie, The Fullerton Bay Hotel on 21 April 2018. This unique Hungarian dining experience is presented by Chef Péter Szabó of Budapest's highly acclaimed La Parilla. Chef Szabó is known for crafting dishes that are considered art on the plate and made from lesser known ingredients. Diners are in for an unforgettable culinary experience with the robust flavours of Hungarian cuisine.
NKF Charity Gala Dinner at Swissotel the Stamford on 19 April 2018. Into the third partnership year (WGS has raised a total of more than S$8 million since 2000 for over 200 social service programmes) in the organisation's quest to provide care for kidney patients and raise public awareness of kidney disease prevention. With Singapore having one of the highest rates of kidney failure cases; this support brings life and hope to needy patients. In addition to providing dialysis treatment, this fund will contribute towards education and prevention efforts. This is all done to raise awareness and curb the rise of kidney diseases such as diabetes and hypertension, which are the leading causes of kidney failure.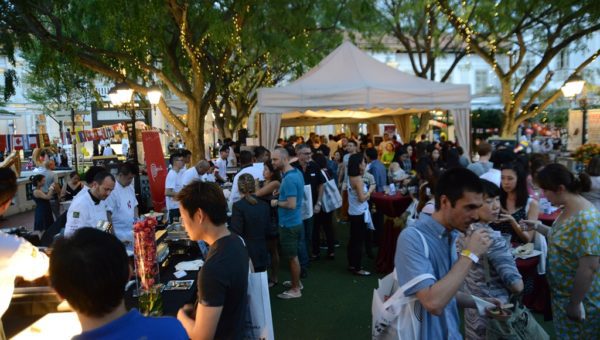 "For more than two decades, we have constantly presented some of the most vibrant and extraordinary of culinary experiences to Singapore's diners. This year is no different – we are taking a journey of gastronomic discovery, presenting unique cuisines that are starting to trend globally but have yet to come into the spotlight here in Singapore," said Peter A. Knipp, CEO of PKH Pte Ltd, who manages and curates the World Gourmet Summit event. "To appreciate food and drinks is one thing, but we can only truly be enriched by digging deeper into the roots of the world's cuisines and the DNA of food."
For more information on World Gourmet Summit , WGS 2018 events and reservations please visit: www.worldgourmetsummit.com.