Design Your Own Blanket Castella Roll at Ah Mah Homemade Cake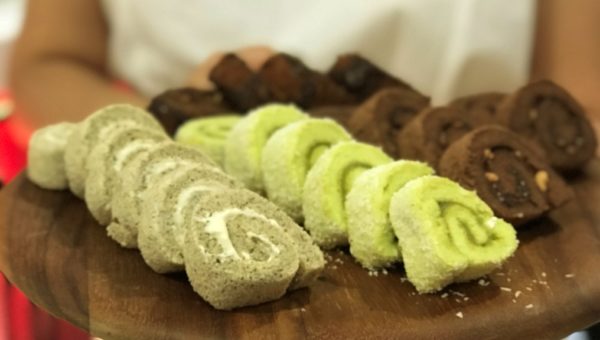 IMAGES: Luxe Multimedia
Singapore's largest castella cake chain, Ah Mah Homemade Cake introduces Asia's first-of-its-kind design your own blanket castella roll. First launched in Malaysia, the second iteration of the beloved castella cake is now in Singapore.
This unique offering is similar to a swiss roll, but calls for Ah Mah Homemade Cake's freshly baked castella cakes. To ensure absolute freshness and maintenance of quality, each batch is freshly made every day on the spot. The cake bases come in three different flavours: rich chocolate; fragrant pandan and earthy sesame. There are four spreads to choose from: Singaporean favourite Kaya Coconut; an indulgent Crunchy Choco; the western-inspired Luscious Cream Cheese and the ever-popular Classic Strawberry. These flavours add an interesting fusion spin to the classic Taiwanese cake! To top it all off, choose from a range of additional toppings for a small charge ($0.30): crushed nuts, roasted mixed sesame, chocolate rice and coconut flakes! Each offering goes at S$2.50; buy a box of three and get it at S$6.90 only.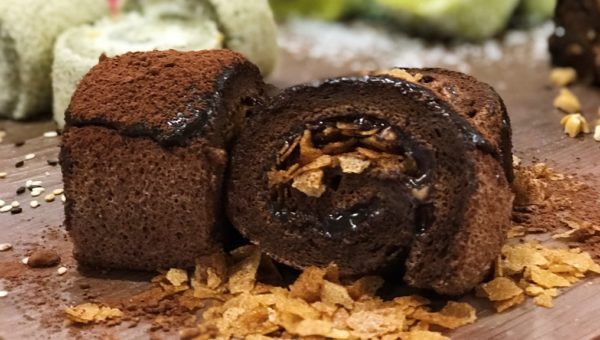 The delicious spread is generously slathered atop the fluffy castella cake; and the latter is then carefully rolled. Made purely with milk, eggs, and quality flour, there is no added water, preservative and colouring. The cakes also contain less sugar and have no butter at all! As such, Ah Mah Homemade Cake's offerings are a delicious and healthier choice for all.  Sink your teeth into the blanket castella roll and relish the soft texture of the sponge cake and the wonderful flavour of the spreads.
There is also the Premium Choco Roll (S$3.20), the premium version of the swiss rolls. Brittle crispy flakes made from thin, sweetened crêpes are wrapped in the blanket castella roll along with crushed nuts, and then dusted with choco powder for an exquisite finish.
Ah Mah's Blanket Castella Roll is available at all Ah Mah Homemade Cake outlets islandwide.
For more details please visit: https://www.facebook.com/iloveahmahsg/