Kuro Maguro Is Offering Premium Maguro For Only $9.90 This December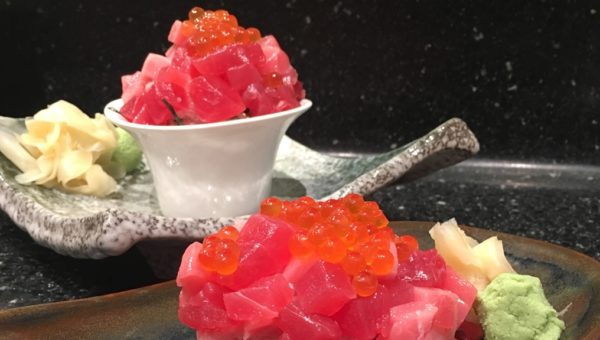 This December, Kuro Maguro and Maguro Donya is offering a mountain of premium grade maguro for only $9.90 per person. Using only meat culled from blue fins that weigh a minimum of 280kg, this ensures that the maguro have a perfect ratio of fat and lean meat.
The restaurant imports the fish directly from Misaki Port to Singapore via ANA air freight weekly. It uses a technique called super frozen (超低温) to freeze its maguro. As soon as the fishes are caught, they are kept frozen at – 60 degrees Celsius. As such, absolute freshness is a guarantee.
Maguro Mountain Gunkan features priced Otoro ( this is the fattiest part of the fish and falls apart in your mouth) and Akami Sashimi along with Ikura atop fragrant gunkan sushi.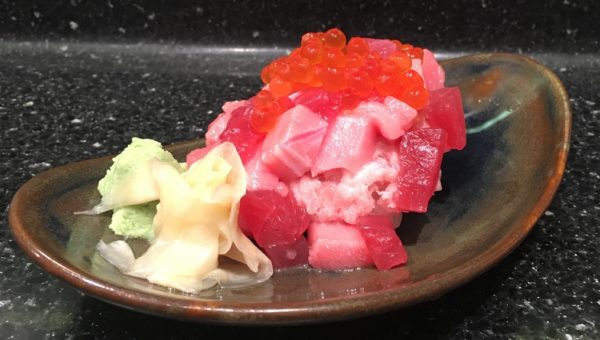 Mountain Meshi is a delightful rice bowl filled to the brim with Otoro ( this is the fattest part of the fish and falls apart in your mouth) , Akami sashimi chunks and Ikura.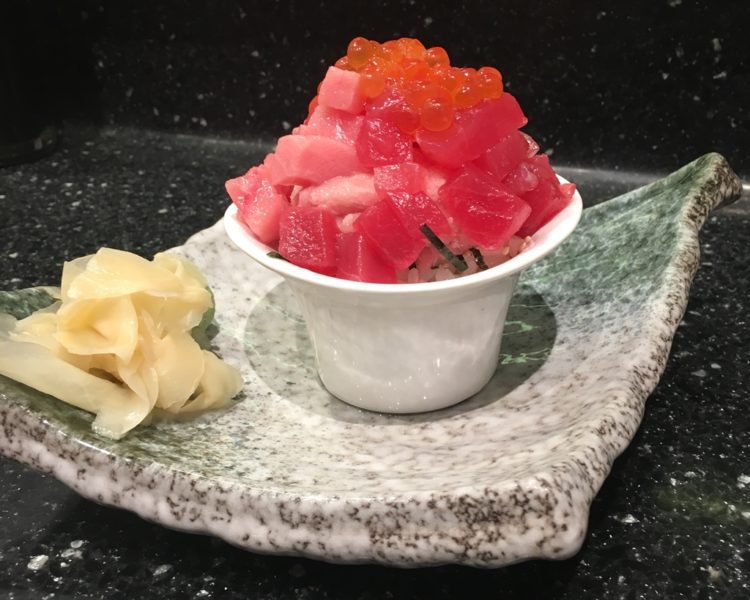 Maguro Mountain Gunkan is only available at Maguro Donya Suntec City while, Mountain Meshi is only available at Tanjong Pagar Centre from 4th – 31st December 2017 everyday and even on Public Holidays. Limited to 30 portions daily and limited to 1 serving per person.
Maguro Donya Miuramisakikou Sushi and Dining is located at: 3 Temasek Boulevard #03-314 Suntec City Mall Singapore 038983, Kuro Maguro is located at: Tanjong Pagar Centre, 7 Wallich Street #01-04 Singapore 078884
For more details please visit: Website: www.magurodonya.com