One Michelin Star Ginza Rokukakutei Launches It's New Menu with Premium Wine Pairing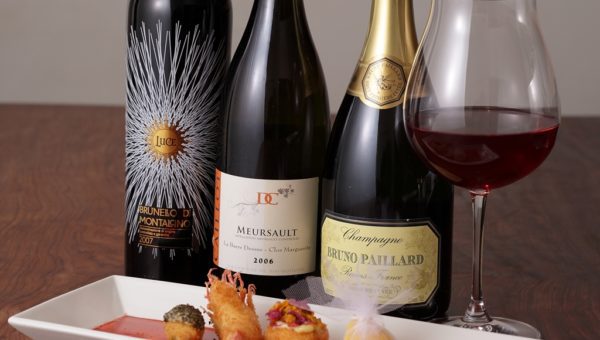 CONTENT: Yiew Kai Jie
Indulge into irresistible Japanese deep-fried skewers made with premium ingredients that can only be found in Japan along with wines from Luce Winery.
A well-known name amongst Japanese gourmands since the 80s, Rokukakutei's flagship outlet is located in Osaka, Japan and was awarded one Michelin star in 2009 for its amazing skewers. They have managed to keep their standards up and have constantly achieved the accolade every following year. This success has led to the opening of a second outlet in Ginza, Tokyo which has won the hearts of many customers. The same team that runs the Ginza outlet has also brought the concept and its signature dishes to Singapore, being its first overseas outlet.
The Soul Behind the Restaurant
Guiding the restaurant's kitchen with a steady hand, stands Chef Hideyuki Tanaka who has over 15 years of experience, Rokukakutei offers kushikatsu- Japanese deep-fried skewers of meat, seafood and vegetables. This variety of cuisine is regarded as one of Osaka's soul foods. Rokukakutei uses fresh premium ingredients straight from Japan that includes most of their seafood and vegetables. Kick up the indulgence by dipping the skewered goodies into as many as five types of accompanying artisanal sauces. They consist of Sanche Pepper sauce, Red Wine Sauce, Sesame Sauce, Shoyu Sauce and Lemon zest with mustard sauce. The chef will direct which sauce should be partaken with the skewer by having the stick pointing towards the condiment.
Omakase Skewers and Kushiage Wine Pairing
The intimate 40-seater Rokukakutei also departed from traditional concepts in that it pairs its skewers with freshly baked bread as well as wines curated from all over the world. There are two different menus to choose from: Omakase Skewers and Kushiage + selected wines marriage.
At S$134++, the Omakase set will feature 20 skewers which showcases an assortment of meats, seafood and vegetables; a bowl of fresh, steamed and boiled greens, homemade pickles, fruit agar gelatin and bread.
The Kushiage + selected wines marriage menu (S$288++) is one for the ultimate wine connoisseur. The meal starts off with a glass of champagne, then a serving of the veggie bowl. The 15 skewers will be paired with 2 glasses of red and white wines each. Homemade pickles, fruit agar gelatin, bread, dessert and espresso are also included in the menu.
Guests who have smaller appetites can request to stop at any time they desire and the bill will be based on the number of skewers consumed. For 10 and 15 skewers, the price will be S$79++ and S$106.50 respectively.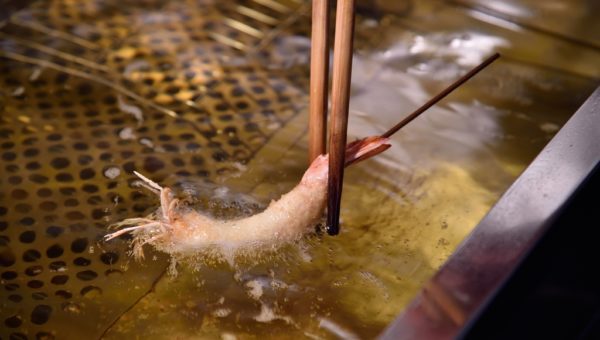 The Skewers
Here are some of the skewers that stood out on the menu:
*All skewers are coated with a layer of seasoned breadcrumbs before being placed into the deep-fryer.
Prawn (Okinawa) Skewer– Squeeze the lemon, place a little pepper on it. The salt and spiciness goes well with the wine they present as a pairing, the prawn is extremely fresh, as if it were freshly caught out of the ocean.
Salmon (Hokkaido) and picked chrysanthemum with lemon juice– Dip the skewer in the lemon juice and slowly bite into the salmon as it falls apart easily in your mouth. The salmon has a really sweet and creamy taste to it and there is no overpowering fishy scent to the protein. A really mind-blowing skewer that is a definite must order.
Chicken rolled by Perilla topped with Mountain Caviar "Tonburi", Mustard with Lemon Juice– The precious caviar provides the chicken with a slight minty taste, roll the little balls of goodness in your mouth and gently pop them to achieve that creamy texture that will go well with the chicken. The chicken? Fully cooked till it melts in your mouth upon contact while the lemon gives a zesty kick to it.
Seabass and marinated vegetables served with Olive caviar– Placing the sauce is optional, the dish is perfect with the 2012 Attems Sauvignon Blanc, the marbling on the fish is exceptional and it should be eaten in two bites slowly to fully enjoy the flavor.
Fillet of Wagyu beef (Kagoshima), organic red wine sauce– The protein is extremely tender and perfectly cooked. The flesh has a very soft texture and melts in your mouth. This is a must order on the menu, and paired with any red wine will impress even the fussy guests at the dinner table.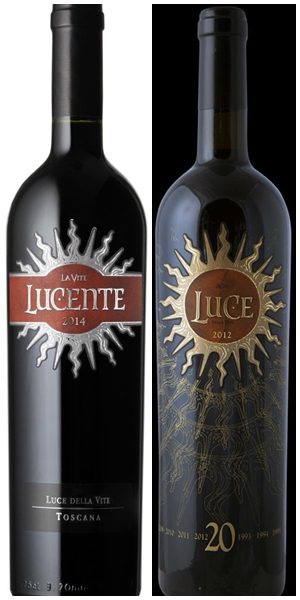 Six Exceptional Bottles
*These wines will be paired with the 15-skewer course Kushiage + selected wines marriage menu
White Wines
Attems Pinot Grigio Cupra Ramato 2014 IGT Venezia Giulia– A starter wine that will be served with the appetizer vegetable bowl, the taste of the wine is very light, not a very heavy wine to start with. This white wine does not leave a dry taste in one's throat and goes really well with seafood or sushi.
Attems Sauvignon Blanc 2014, IGT Venezia Giulia-This wine is brought immediately when the first skewer is placed in front of you. Sweet and crisp, the taste is not overwhelming and it smells of grapefruit when nosing it. Once again, it goes well with raw or cooked seafood.
Attems Sauvignon Blanc 2012 Cicinis, DOC Collio– This wine goes well with baked fish, seabass or cod and is a great companion to have for the salmon skewer. They only produces 10,000 bottles for thiat particular year and the wine tastes very traditional but yet very smooth without any afterburn in your throat.
Red Wines
Lucente La Vite 2014, IGT Toscana– A meat heavy wine, it's rather strong in its taste, and pairs well from pizza to steak. This wine goes well with the octopus and sea urchin skewer.
Luce Della Vite 2012, IGT Toscana (20th anniversary label)– For those that prefers a slightly lighter red wine, this particular vintage does not have a very harsh afterburn after drinking it. It's made from a combination of 75% Merlot and 25% San Generio.
Luce Brunello di Montalcino DOCG 2010 James Suckling 5 Stars vintage 100 Points– The cream of the crop, this is the perfect blend of wine to have with any kind of meat and will not have any afterburn once it goes down your throat. This bottle is extremely rare and is highly sought after globally, so do try it at the restaurant.
Even through the skewers might not look filling, the combination of different meats and various glasses of wine will be enough to fill one's stomach after the entire course was over. Should you ever have Japanese guests or business associates in town, or want a slow and intimate dinner with your partner, bring them to Rokukakutei for some of their comfort soul food.
Ginza Rokukakutei is located at; 331 North Bridge Road #01-04, Odeon Towers, Singapore 188720. Operating Hours: Monday – Friday 6pm till 11pm, Saturday 5pm till 11pm.
For reservations please call: +65 6266 1077