Get Close to the F1 Action at the Circuit De 1919 Party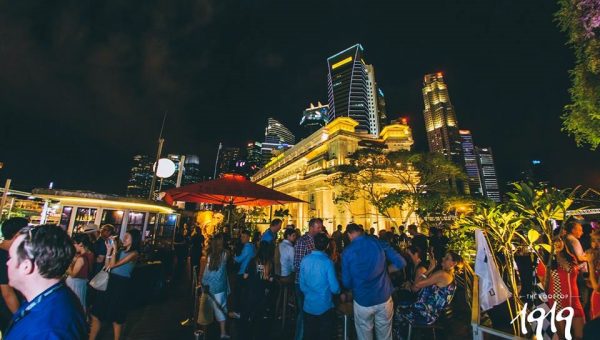 Indulge in heart-thumping entertainment, front-row views and bonvivant cuisine for Singapore's most adrenaline rushing celebration.
Circuit de 1919 is the ultimate three-night celebration to satisfy both your eyes and appetite in the comfortable and elite setting of 1919 Waterboat House. The exclusive event boasts a wide range of international and local cuisine, bottomless flow of premium beverages and live music entertainment. Located within earshot to the action, the rooftop vantage spot provides unbeatable views of the race track right before your very eyes.
A Pirelli Showcase
For the second year in a row, 1919 Waterboat House has partnered up with
renowned tire supplier Pirelli to present an exclusive race-themed showcase. F1 fanatics will get the chance to enjoy the private exhibition of the brands renowned tires. The drivers won't be the only winners, as patrons will have the opportunity to compete in a photo contest and win a range of prizes sponsored by Pirelli.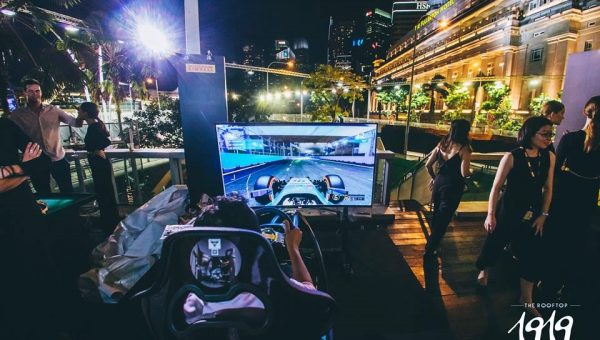 An Epicurean Showcase
Paying tribute to the return of the SGP Formula 1 to Singapore for its 11th year, the delectable race buffet will showcase a winning combination of international food and local delights. The epicurean spread will highlight the Little Red Dot's signature food and beverage items with a Singapore Showcase including a Satay BBQ and other local delicacies found within the race dinner buffet. Served alfresco style, patrons can indulge in the tantalising dishes whilst enjoying unobstructed views of the track.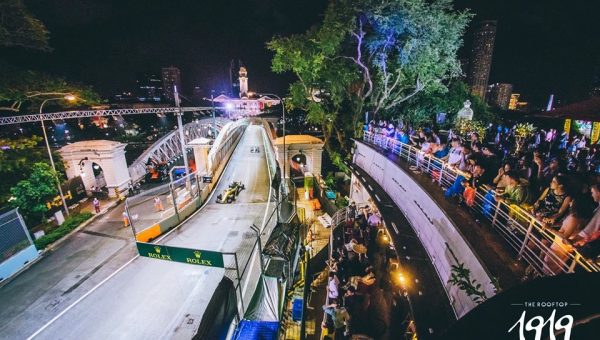 The Adrenaline Rush
Undeniably one of the best destinations to catch the night race, 1919 Waterboat House will offer standing tickets for adrenaline junkies who want front row seats to the cars whizzing by. Party-goers can also get in on the action with Rooftop packages, personalised bottle service and live band performances to dance the post-race blues away.
The Circuit De 1919 party will take place on 14th September 2018 to the 16th September 2018 from 6pm – 9pm (dinner & drinks) and 9pm onwards for the Rooftop Party.
Prices for the Free Flow Dinner & Drinks will cost S$280++ per person on Friday & Saturday and S$355++ per person on Sunday. For Walk-in guests at the door, the entry fee will cost S$100 inclusive of one welcome drink while the Rooftop Packages will start from S$550++.
1919 Waterboat House is located at 3 Fullerton Road, Level 2 & The Rooftop Singapore, 049215
For reservations, please call:  +65 65389038 or email: hello@1919.com.sg