Great Music, Dance and Art at ZoukOut 2012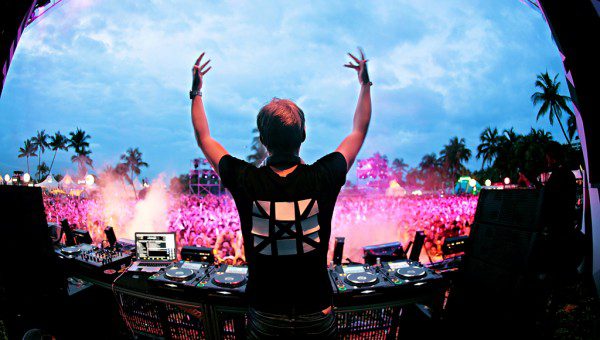 Proclaimed as the best party on the planet by David Guetta in ZoukOut 2010, and often raved about by the partygoers as the "must-go" beach party event, ZoukOut 2012 returns for the 12th consecutive year to bring you the biggest names within the dance music circuit.
This year, the dance extravaganza is going to be bolder and bigger with German DJ Paul Kalkbrenner, Siberian house DJ Nina Kraviz, Australian electro house/dubstep duo Knife Party and house DJ Maceo Plex as they will join the already exciting DJ line up with Swedish DJ Avicii, Scottish, electro artiste Calvin Harris, and UK trance trio Above and Beyond.
Escape the shackles of your mind; release the unbridled imagination of your subconscious at ZoukOut 2012. As our bodies and minds are bent like elastic, we'll dance with wild abandon and slip into a surrealist's fantasy as we celebrate all things larger-than-life. Nothing can quite prepare you for The Surreal Seaside; a veritable sandy fantasy where things aren't quite what they seem and you'll have to pinch yourself twice to make sure you're not seeing things in these dream-like surroundings.
This year's edition, come experience the most power-packed line-up to ever hit ZoukOut! Running the gamut from Electro, Trance, House, Techno to Mambo, Hip Hop and Pop, join the thousands of other like-minded partygoers who collectively create a musical mélange of never-before-seen proportions.
For the first time ever, access the hidden corridors of your mind and around the beach over 2 unforgettable nights on 7 and 8 December at Siloso Beach, Sentosa Island from 9pm – 4am and 8pm – 8am respectively.
Celebrating 12 magical years of music, dance and art in the great sandy outdoors, ZoukOut 2012 promises to satiate your inner hunger for a festival experience unlike any other whether it's the phenomenal line-up or the jaw-dropping surprises that behold you in their gaze at every corner to lead you into uplifting raptures.
Tickets available from 19 October from www.zoukout.com, the Zouk ticketing booth and through the SISTIC Website: www.sistic.com.sg, SISTIC Hotline: (65) 6348 5555 and SISTIC Authorized Agents islandwide.
For more information and updates, check www.zoukout.com and www.zoukclub.com