Authentic Japanese Onsen & Spa Opens in Singapore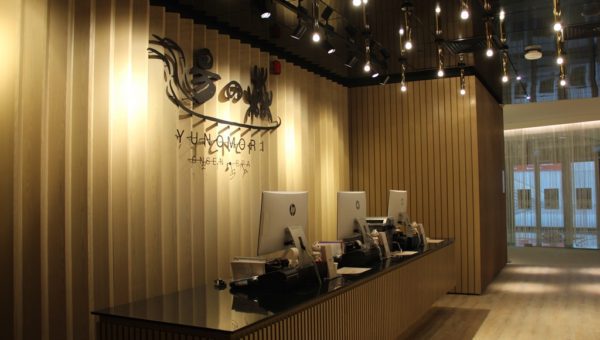 Yunomori Onsen & Spa, the leading authentic Japanese onsen in Southeast Asia is finally in Singapore.
Occupying more than 16,000 sq ft in the city's prime sports hub – Kallang Wave Mall, Yunomori boasts a total of 11 pools with six variations of baths and other facilities such as sauna, steam bath, massage and spa treatment rooms, shower area, lounge, dining café and luggage concierge for travelers on the go.
Yunomori which stands for "hot water in the forest" is known for its unique relaxation and rejuvenation experience marrying both authentic Japanese and Thai therapies – onsen therapy and Thai spa treatments, these aquatic therapies are relaxing and can cater to the health needs of everyone, from athletes to elderly folks.
The first of its kind in Southeast Asia, Yunomori's Soda Spa features technology imported directly from Japan. The water is enriched with a high concentration of natural carbon dioxide. The CO2 rich water can increase blood oxygen levels, improve circulation, reduce high blood pressure and also detoxify the blood.
Soak in some of Yunomori's other baths such as Silk Bath – relax the muscles and alleviates problems such as rheumatic, arthritic aches and pains, Bubble Bath – provides a holistic rejuvenating experience, Jet Bath – the full body jet streams of air stimulates blood circulation, Hot Bath – at 41 to 44 degree Celsius, it helps to relief joints and muscular tension as well as detoxify the body and the Cold Bath – at 17 to 19 degrees Celsius, it stimulates the body's natural energy and nerve endings and boosts anti-ageing effects by closing the pores and tightening the skin.
"We are excited to introduce the authentic Japanese onsen experience in Singapore, allowing customers to enjoy the health and beauty benefits of soaking in an onsen without having to travel all the way to Japan, " said Mr Yuya Egawa, General Manager of Yunomori Onsen & Spa ( Singapore)
"We believe Yunomori will soon become another unique family and lifestyle destination in Singapore for both locals and tourists who need a respite from the hustle and bustle of life. it is open from 10am-11pm, allowing busy urbanites and office-goers the flexibility to schedule an onsen experience after work. We are intending to extend our operating hours till after midnight later on" added Mr Egawa
Yunomori Onsen & Spa entrance fee is priced at $28.00+ (Children & Seniors) and $38+ (Adults) with access to the onsen facilities for the entire day and try out the different variation of baths. Customers can add-on massage and spa treatments from the spa menu.
Yunomori Onsen & Spa is located at #02-17/18 Kallang Wave Mall, 1 Stadium Place, Singapore 397628 Opening Hours: 10:00am – 11:00pm Daily
For more information please visit: www.yunomorionsen.com or call 6386 4126 / 6385 7985