Book Your Next Treatment at Novu Medical Aesthetic Clinic at Your Own Fingertips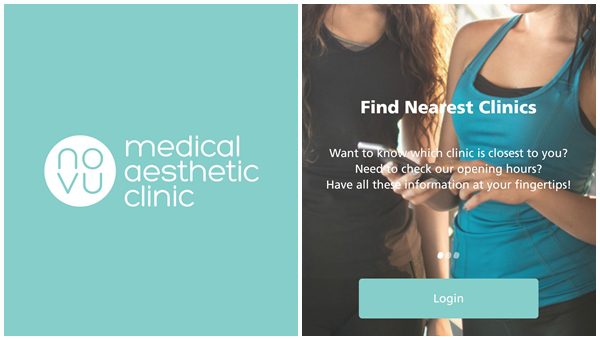 Boasting a strong foothold of over 40 clinics across the globe, NOVU Medical Aesthetic Clinic (formerly known as PPP Laser Clinic) offers a suite of professional and safe treatments using state-of-the-art technology and equipment to improve body wellness and achieve healthier skin.
In operation since 2011, when NOVU was still known as PPP and have performed millions of protocols across their branches, NOVU understands the difficulties that patients faced when it comes to getting the aesthetic information they need all in one place. Prior to the creation of the NOVU Aesthetic mobile app, patients had to call or visit the clinic in order to know information such as the number of treatment sessions they had left, the different treatments available, the latest news on skin and body care, as well as the queue number and operating hours of the clinics.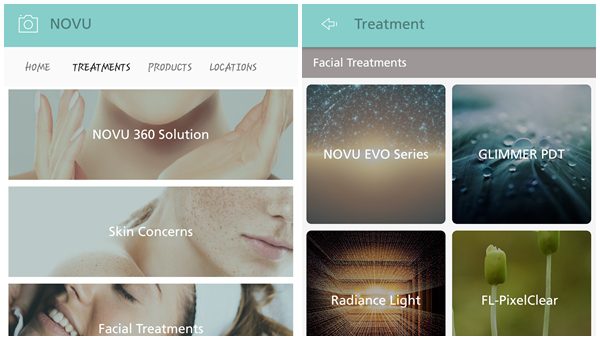 Now, all this information can be accessed in one place. Patients can track their progress and find out about the latest treatments and skin news on-the-go through their mobile. What's even better, is the ability to keep track of their skin care journey with NOVU through its star in-app feature; Skin Diary. The skin diary allows patients to document their skin care journey after treatments or the skin improvements after using NOVU skincare products. The app also serves as a communication channel between NOVU and its customers to further enhance the support and service provided.
NOVU App is a free-to-download app available on both App Store and Google Play store. Upon downloading the NOVU App, users will be prompted to two options; log-in (existing patients) or guest log-in (new non-registered users). This friendly app allows non-registered users to have a feel of the app even if the user is not a registered patient at NOVU.
Features of the NOVU App includes the following:
The landing page will provide the latest promotions, skincare news, and NOVU news.
Treatments available at NOVU. One can also search for treatments recommended based on skin concerns.
Skincare products available at NOVU. Shop for NOVU products via the app
Monitor and check your packages and/or unused treatment sessions (Applicable only for registered patients)
Skin Diary: Keep track of your skin improvements over time. (Applicable only for registered patients)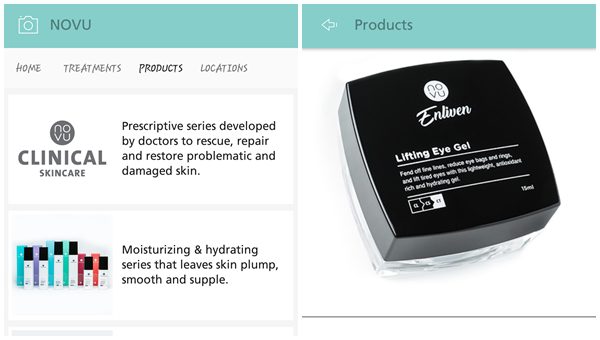 Being the star feature of NOVU App, the skin diary allows one to document their skin care journey with NOVU. Pictures can be taken using the app with in-app face positioning and instructions to record your progress after treatments at NOVU. This feature is also equipped with the ability to create different albums and track progress on different treatments or product usage.
Latest skincare news, NOVU events and offers
NOVU clinics locations, operation hours, and contact number Feedback form
Loyalty credits and gifts (Applicable only for registered patients)
Skin Society Member; Ability to view additional promotions (Applicable only for Skin Society Members)
For more information on NOVU Medical Aesthetic Clinic, please visit: www.iamnovu.com or call +65 6100 1234