Essilor Partners With Videre To Bring Their Latest Eye Care Technologies To Singapore For Better Eye Performance Testing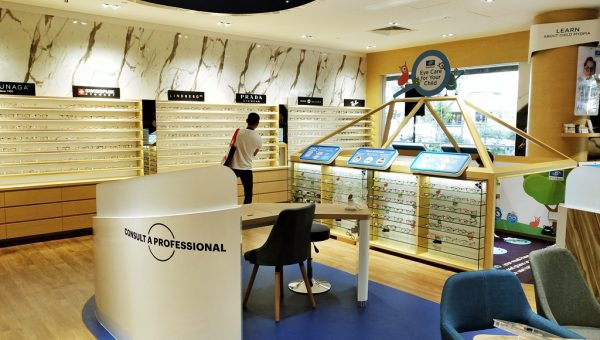 CONTENT: Michelle Ng
IMAGE: Luxe Multimedia
Our vision is one of the most important senses as we rely on our eyes to go about our daily lives. Combine this with our increasing reliance on technology like mobile phones and laptops, it's no wonder that an increasingly alarmingly number of people are becoming myopic.
Essilor, one of the world's leading eye care technology brand, has partnered with optical shop Videre to bring their latest technologies to Singapore. Videre has just opened its doors in Forum Shopping Center, with personalized eye care tests and a wide range of lenses and frames for you to choose from.
Their latest eye performance machines use state-of-the-art technology to ensure more accurate vision testing and fitting measurement. Some machines are also able to detect subtle changes and early degeneration and provide early warnings. Early diagnosis of eye problems is essential in identifying the next steps to ensure prevention or even slowing down the onset of eye problems like glaucoma. When it comes to your vision, you don't want to take any chances!
The results from your eye tests will all be stored in a personal card linked to the Essibox database, which you scan at each machine. This way, all your tests are easily accessible in a database for future references and allows for comprehensive vision health assessment.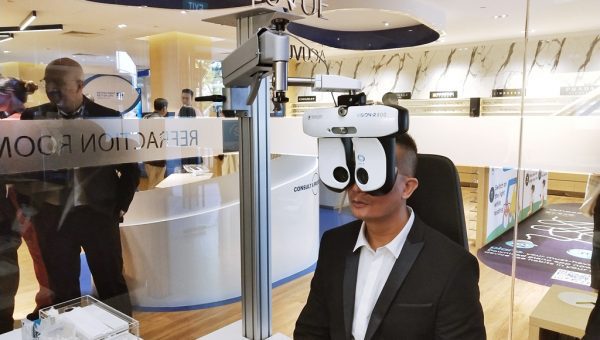 Another first in Asia is the debut of the Vision-R 800 Phoropter. Initially, most eye tests involved a practitioner manually changing the lens in powers of 0.25 degrees. With the Vision-R 800 Phoropter, the fluid lens means that the machine is able to offer a more precise refraction with an accuracy of 0.01 degrees in its readings. The machine also uses unique algorithms during refraction, shortening the testing time and reducing fatigue.
Other eye tests that you can also take at Videre include retina scanning and cornea curvature. The Retina 550 Fundus Camera is a digital camera that takes high definition images of your retina without the need of applying eye drops, and is useful to identify early warning of abnormalities. If you're considering making contact lens, the Cornea 550 Topographer allows the practitioner to get a closer look at your corneal surface for specialty contact lens fitting and assessing dry eye conditions.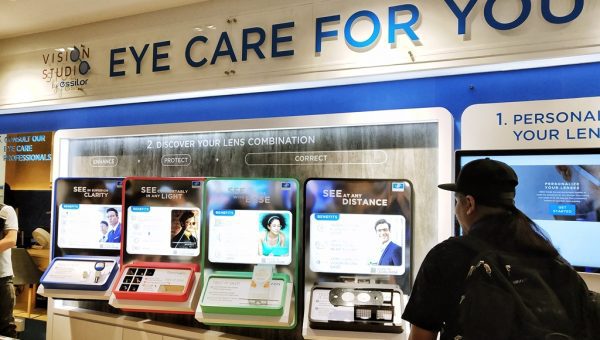 Once you're done with all your eye tests, there's an area where you're able to try out various lenses to see which one fits your needs best.
It's best recommended to go for an eye check once every one to two years to make sure that your eyes are in their best shape. Head down to Videre for a comprehensive eye examination now. It's better to call ahead and make an appointment before heading down, but you can also walk in.
Videre is located at #01-26/27/35/36/37 Forum the Shopping Mall, 583 Orchard Road, S238884