Immediately Transform Your Hair With Leekaja's Signature Cinderella Treatment
CONTENT: Michelle Ng

All it takes is 90 minutes to tame your unruly, frizzy hair into luscious, natural locks with Leekaja's Cinderella treatment. And if you're lucky, you might even walk away with a free manicure courtesy of the in-house manicurist.

Also known as hair botox or keratin hair treatments in other salon, Korean salon Leekaja developed their own proprietary signature treatment with organic ingredients to moisturize and strengthen hair. Made with a solution of aloe vera and onion, the cream is applied to your hair and left to set for 10 minutes before being straightened to lock in the curls.

The end result is smooth, straight hair from the crown of my head, with slight curls towards the end. My hair looked tamer with the harsh dry ends all gone, and felt sleeker and – dare I say it – healthier when I ran my hands through it. Even after a few washes, my hair was still as neat, and require much more effort to style it other than a quick few brushes with a comb.


The Cinderella treatment is perfect for those who have bleached hair, frizzy hair, and want a little bit more volume in your hair as opposed to the straight locks that comes with hair rebonding. If you prefer more pronounced curls, you can also opt to have additional perm on top of the Cinderella treatment.

And since it's called the Cinderella treatment, you are treated like a princess accordingly! The stylist will greet you and offer you refreshments like water upon your arrival in the salon decorated with plenty of homely woods and lush greenery. Even though most of the stylists are Korean, they can still converse in English. For more complicated explanations or complex requests, the salon manager is also on hand to help translate between you and the Korean stylist, who will give advice on the state of your hair.

Based on their evaluation, the stylist will recommend what's best – whether it's a scalp treatment or the hair color based on your skin tone. I liked how my stylist, David, even gave me aftercare advice on how to ensure that the effects of my hair treatment would last, and how to keep my hair healthy in the heat of Singapore. One tip I learnt was to always blow dry and use a brush to keep my long mane in check.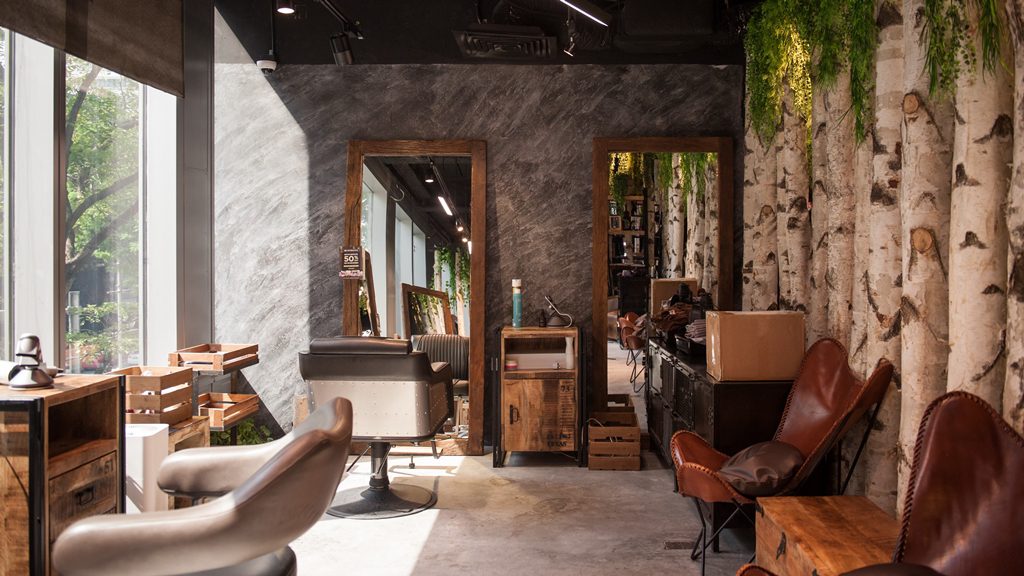 During your hair pampering session, the manicurist might even go around offering express manicures to lucky guests if she isn't booked for any appointment. It's a really small side service, but made me feel extremely satisfied with my Leekaja salon experience.

Other than hair treatments, Leekaja also offers the entire portfolio of hair styling and coloring services including perms, balayage, Korean Cream Bath, and scalp care treatment. Like their sister outlets in Korea, the salon also offers full makeup services and nail services.

The Cinderella Treatment starts from $S300 onwards. Booking an appointment is highly recommended. Visit Leekaja Website for more info and to check out their full range of beauty services

Leekaja
333A Orchard Road, #03-13 Mandarin Gallery, 238867
Open daily from 10am to 8pm