La Lumiere Des Mondes: An Exceptional New Art Exhibiton at Domaine des Etangs.
Ongoing till 15 December 2019, Domaine des Etangs is hosting an exclusive new art exhibition in their La Laiterie: La Lumière des Mondes (The Light of the World). Hervé Mikaeloff and Ingrid Pux curated the exhibition alongside Garance Primat, celebrating the "connection between nature and people and how light helps to reveal it". Mikaeloff and Pux previously worked on the exhibition La Collection Bic at CentQuarte in Paris in May 2018 and they have now joined forces for the second time to create this unique exhibition at Domaine des Etangs.
Light is an essential tool for all artists many of whom attempt to capture, embody and enhance light. Through a varied selection of 30 pieces by 25 international artists from across the creative spectrum, La Lumière des Mondes is the second group exhibition to be displayed at La Laiterie at Domaine des Etangs. The exhibition include sculptures and drawings by the likes of Louise Bourgeois, best known for her large-scale sculptures, and Annette Messager, renowned for her work on the French Pavillion, while German painter and sculptor Anselm Kiefer's book will take visitors on a journey through the representation of universal and ancestral knowledge. Additionally, works by Turner Prize Winner Anish Kapoor, Angel of the North sculptor Antony Gormley and contemporary American artist Sam Falls explore alchemy, humans and the earth and celebrates the plant and mineral world.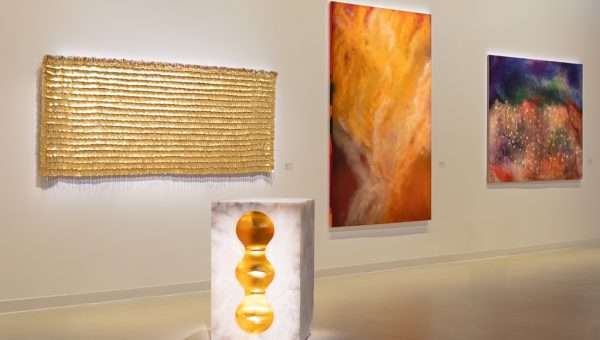 Visitors of the exhibition will also experience masterpieces by the likes of Pablo Picasso and Henri Matisse alongside the additional artists: Jean-Marie Appriou, Miquel Barceló, Jean Dubuffet, Jeremy Demester, Witjiti George, Romuald Hazoumè, Wang Keping, Bharti Kher, Anselm Kiefer, John Mawurndjul, Kris Martin, Annette Messager, Vik Muniz, Tomas Saraceno, Wangechi Mutu, Giuseppe Penone, Niki de Saint Phalle, Kiki Smith and Pascale Marthine Tayou.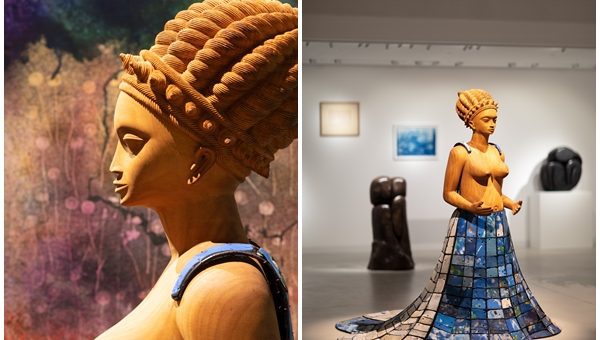 Domaine des Etangs is an art destination in its own right, and is helping to put one of the most beautiful, unforgotten areas of rural France on the map for the first time. Once a family home, Domaine des Etangs is set in over 1,000 hectares of protected nature-filled countryside comprising forest, grassland and lakes. At the heart of the property lies a fully renovated 11th century château, interior designed by Isabelle Stanislas – the designer recently commissioned to transform the reception room of the Elysée Palace in Paris, which has not been touched in over 300 years. The château is a continuous dialogue is created between old and new, boldness and simplicity and is brought to life by Isabelle. Architect by profession, Isabelle Stanislas is one of the few interior designers and decorators who develops a truly 'artistic' approach to the structure of the building. The château is surrounded by landscaped gardens and lakes, filled with art installations and sculptures including those by Richard Long and Irina Rasquinet.
La Laiterie, the setting for the new exhibition, is also home to two libraries, located in mezzanines on each side of the converted barn, representing the Past and Future respectively, with the art space in-between, which symbolises the Present. Israeli designer Raphael Navot designed this entire space and focused on custom design and made-to-measure interiors, combining traditional methods with contemporary 'savoir-faire'. He worked closely with Nicky Dunne of the iconic bookshop Heywood Hill in London in order to complete the library representing the Past. Raphael gave the library representing the Future a softer, lighter feel, complete with Chesterfield sofas, giving the sense of a gentleman's club.
To Get to the Venue: Guests can fly to Limoges International Airport (54km) and Bordeaux International Airport (170km) or take a private jet to Angouleme (43km).
Rates at Domaine des Etangs start from 400 EUR per night on a B&B basis.
For more details please visit: www.domainedesetangs.com