Luxglove Presents A Classic Car Weekend
Luxglove, a Singapore-based online marketplace offering a curated collection of high quality, pre-loved art, design and other collectibles, brings you the first event of its kind in Singapore. Luxglove Classic Car Weekend happening at Asiatique Collections, Dempsey from 24 to 25 September 2016 will feature a showcase of 22 classic cars, as well as panel talks by industry experts on collecting classic cars and other collectibles, such as vintage watches and rare whiskies.
Expect a showcase of 22 high- performance, luxury, classic, and rare cars, featuring car makes such as Ferrari, Porsche, Lamborghini and Jaguar. A 1961 Ferrari 250 GTE, the 265th unit produced in the first of three series, of which 954 units were produced, will be on sale at the event, alongside other exquisite vintage cars.
Other cars on display include a 1964 Ferrari Dino 264 GT, 1968 Porsche 356 and 1978 BMW M1, along with a rare Lamborghini Diablo. In addition to the static showcase, a live detailing session featuring special detailing techniques (paint correction, chrome polishing, leather feeding, wax application with Zymol Royale) will be demonstrated on a 1972 Ferrari 246GT Dino.
A selection of other items by curated sellers and dealers which includes beautiful design objects and furniture from Asiatique, pre-owned watches and various rare whiskies will be available for purchase at special prices during the event. Watch lovers and collectors are encouraged to bring down pre-owned watches on Sunday for free valuation services provided by the Senior Watch Specialist at Christie's Hong Kong, Nicholas Biebuyck. A complimentary photography service will also be provided for guests wishing to list their timepieces on Luxglove.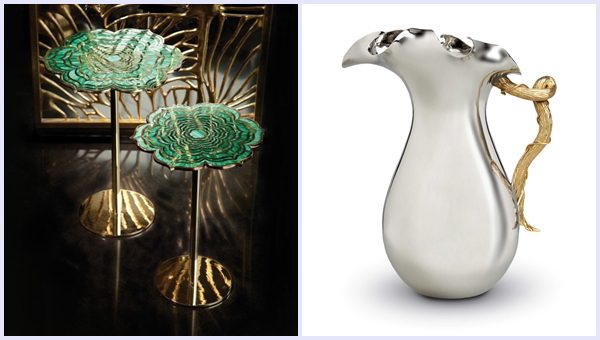 Talenia Phua Gajardo, founder of Luxglove, says, "In Singapore and around the region, there is a burgeoning community of sophisticated and dedicated collectors. Luxglove is a platform that connects these buyers and sellers in a space that until recently, has been very fragmented. We wanted to create a more accessible marketplace that brings to the table curated, quality vintage items, all while disrupting the space with our white glove service, where we help collectors and businesses with their listings."
She adds, "The Luxglove Classic Car Weekend launch event was conceived as a boutique event that would reflect the quality of the goods sold on Luxglove. Bringing the online marketplace experience offline was a way for us to bring like-minded classic car enthusiasts and other collectors together."
Food trucks will be stationed at the event, with The Traveling C.O.W., Coffee Bandits and Popaganda serving up gourmet food and drinks.
The two-day event is open to the public. Guests will be required to download the Luxglove app for entry. The Luxglove app is available for download on the Google Play store and Apple store