SATS Inflight Catering Launches In-House Celebrity Chef Consultants
SATS breaks boundaries being the first airline caterer to house a team of international in-house culinary consultants with more than 100 airline partners attending, the inaugural "Culinary Journey with Global Chefs' event.
Five renowned celebrity chefs who are master chefs in their own right worked alongside SATS chefs to showcase more than 100 dishes at this event. Together with the SATS team of more than 52 chefs led by Director of Kitchens Rick Stephen, the Culinary Consultants have created a new selection of inflight dishes that are authentic Asian and International taste.
Meet the Five Celebrity Culinary Chef Consultants
1. Dean Brettschneider ( New Zealand)
• More than 25 years of experience having worked across Asia, Britain, Europe, New Zealand and the USA
• Founder of global bakery chain Baker & Cook and Plank Sourdough Pizza in Singapore
• Award winning author of 12 bestselling baking books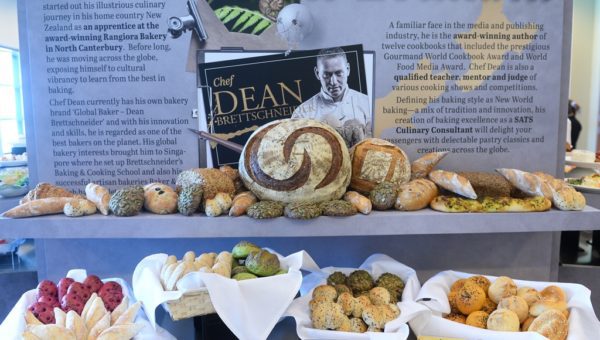 2. Eric Teo ( Singapore)
• More than 30 years of culinary experience and four time winner of World Gourmet Summit's Executive Chef of the Year.
• One of Singapore's top celebrity chefs and first Singaporean to be appointed president of the Singapore Chef's Association from 2005-2013.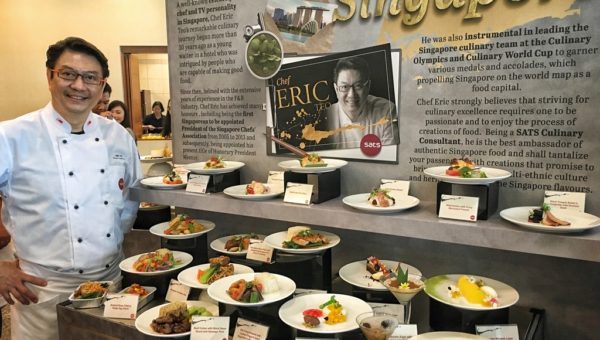 3. Gwak Man Keun ( Korea)
• Founder of Gwakfood with over 50 branches in Korea.
• Vice Chairman of the Korean Food Association.
• Winner of 2013 IKA Culinary Olympics in Germany, 2014 International Culinary Art Master in China, 2014 Villeroy & Boch Culinary World Cup and 2015 GOSU (Master) certificate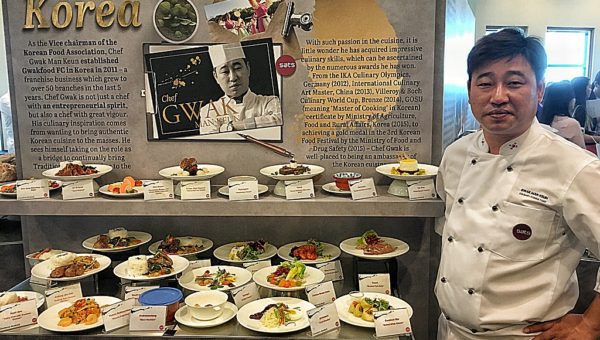 4. Idham Mirwan ( Indonesia)
• 25 years of experience spanning across Jakarta, Middle East and the USA
• Appointed Ambassador for Indonesian cuisine
• Culinary consultant for renowned restaurants such as Munik, Infinity Bar, Lounge Crown Plaza and Claw Daddy Restaurant.
5. Qian Yi Bin ( China)
• Master of traditional and modern Shanghainese cuisine. Owner of restaurant and training kitchen WF Kitchen
• Author of many acclaimed cookbooks featuring Chinese cuisine
• Judge at the World Chefs Challenge and coach for China's 2016 German Olympics Culinary Challenge culinary team.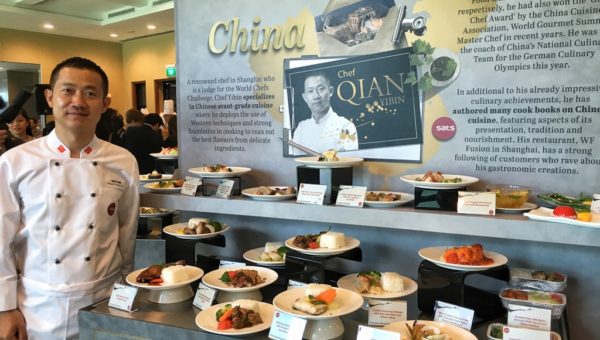 *Earlier this year, SATS engaged Chef Qian Yi Bin and Chef Idham Mirwan to create seasonal festive menus for Chinese New Year and Hari Raya Aidilfitri on selected airlines like Silk Air and Jet Airways for a limited period.
SATS believes that working with these Celebrity Chefs will help it to remain Asia's leading provider of Food Solutions and Gateway Services.