PHYTO PHYTOMILLESIME: The Key to Keep the Vibrancy of your Hair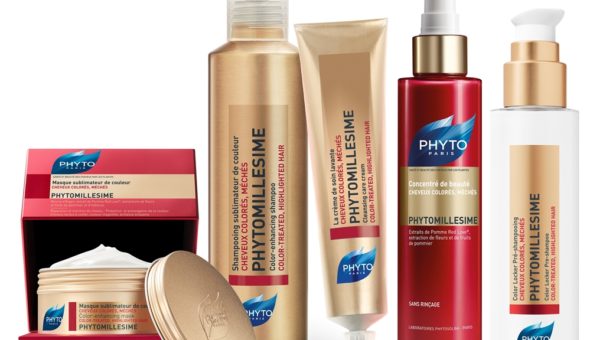 Spent hours sitting in the salon to get a stunning hair colour or highlights, but it fades away quickly after washes? Colour-treated and highlighted hair becomes more sensitive after colour, and the hair fiber gets more sensitive to external aggressions; water, climate, and styling.
Fret not! PHYTO developed an anti-fading care ritual just for colour-treated and highlighted hair. PHYTOMILLESIME is the guardian angel for your hair as it preserves and sublimate the vibrancy of colour.
Formulated with potent botanical active ingredients to lock in colour and prevent further colour fading, protect hair colour from external aggressions and avoid degradation, restore hair fibers, and reveal the hair colour's intensity and shiny. The PHYTOMILLESIME ritual consists five hair care products created specifically for your coloured hair.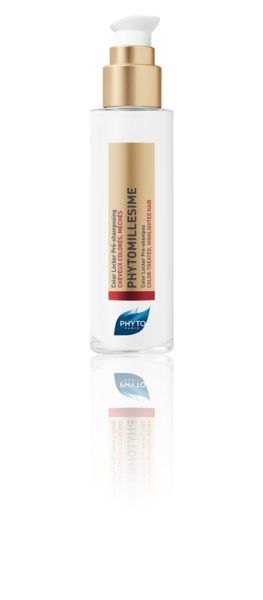 PHYTOMILLESIME Pre-Shampoo Color Locker 100ml, S$65
It is a common woe to many that from the first wash, our shiny and vibrantly coloured hair fades and rinses away with water. This gentle active gel acts before the shampoo to lock in pigments at the heart of the hair fiber. The unique gel-in-oil texture immediately absorbs into the hair. The gel seals scales, while the oil protects the hair fiber. Its anti-colour stripping action fixes, protects and prolongs your hair colour. One does not need to worry as the hair colour is preserved and longer lasting with every shampoo wash.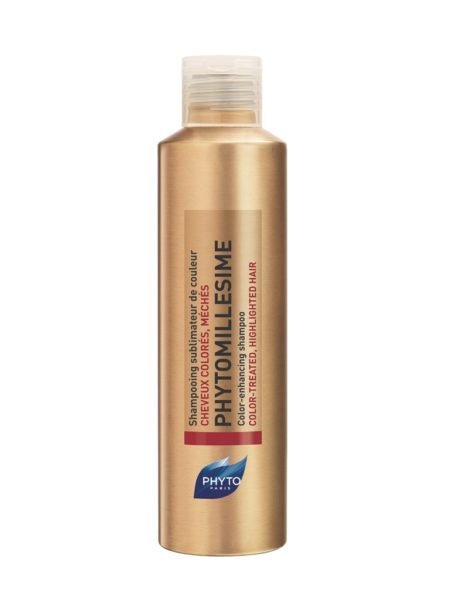 PHYTOMILLESIME Color-Enhancing Shampoo 200ml, S$45
After coating your hair and locking the colour pigments in, next is to wash your hair with care so the colour does not fade away and become dull. This sulfate-free shampoo, with its delicate lather, cleanses the scalp and hair soothing and comforting it. Its anti-colour fading action protects colour from fading, leaving hair infinitely silky soft and shiny.
PHYTOMILLESIME Cleansing Care Cream 75ml, S$50
A non-lathering cleansing care cream that protects and prolongs colour while giving the hair an extra dose of care, without weighing it down. It gently cleanses the hair and soothes scalp with a comforting effect. The hair is perfectly protected, colour lasts longer, and hair is soft and beautifully shiny.
PHYTOMILLESIME Color-Enhancing Mask 200ml, S$85
A deeply restoring mask with multi-action care for your hair which is weakened by colouring. Enriched with Argan butter, this weekly treatment deeply repairs and nourishes the hair. Hair colour is prolonged, the integrity of hair fiber is repaired and restored, leaving the shiny and luxurious. Locks become easier to comb as it detangles the hair and the colour is amplified.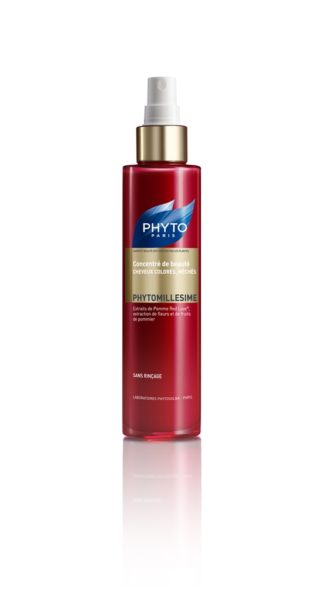 PHYTOMILLESIME Beauty Concentrate 150ml, S$65
A multi-tasking leave-in hair care spray that protects and hydrates colour-treated and highlighted hair for sublime tresses. This triaction beauty concentrate provides intense protection, ultimate care and make hair styling easier.
It is a daily leave-in hair care product that reinforces hair fiber, improving the resistance of hair to external aggressions and working to maintain colour integrity and longevity. The hydrolipidic film of hair is restored, leaving hair stronger, softer, and more resilient with an unparalleled shine and a super-sleek texture. Tresses are easier to style with minimal frizz and superior movement, hair feels supple, sleek and colour appears vivid and revitalized.
PHYTOMILLESIME range is available at the following stores:
Beauty by Nature Ion: ION Orchard, 2 Orchard Turn, B3-49/50, Singapore 238801
Robinsons The Heeren
Robinsons Raffles City
Robinsons JEM
Metro Centrepoint
Metro Paragon
Online stores:
Zalora, Zilingo, Shopee, Lazada and Redmart.
For more information, please visit: www.phyto.com