REVIEW: Create Sensational Eye & Cheek Looks with Christian Louboutin's New Abracadabra Palette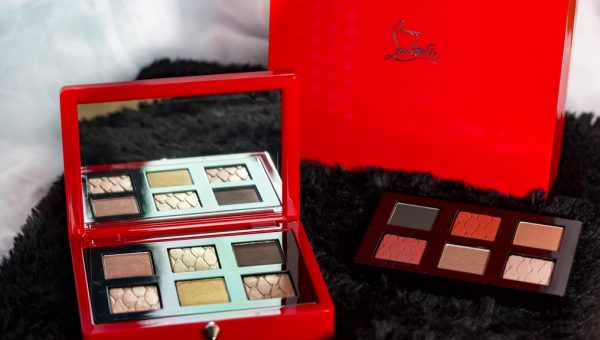 CONTENT: Michelle Ng

It's all about red and spikes with Christian Louboutin Beauty latest launch: the Abracadabra Palette collection that comes with a refillable palette case, three eyeshadow palettes, and three blush-and-highligher trio palettes.

With mask-wearing now the norm, experimenting with eye and cheek looks are more exciting. Whether you match it with your mask or outfits, you can still impress with a powerful look!

Inspired by the iconic red soles and spikes, the Abracadabra looks like a mini clutch, with one side covered in spikes. Coming in classic black and a cherry red, both shades are equally striking to make a statement. The bottom comes with the signature logo, with a hidden personal message inscribed on the inner base, From Christian, with love.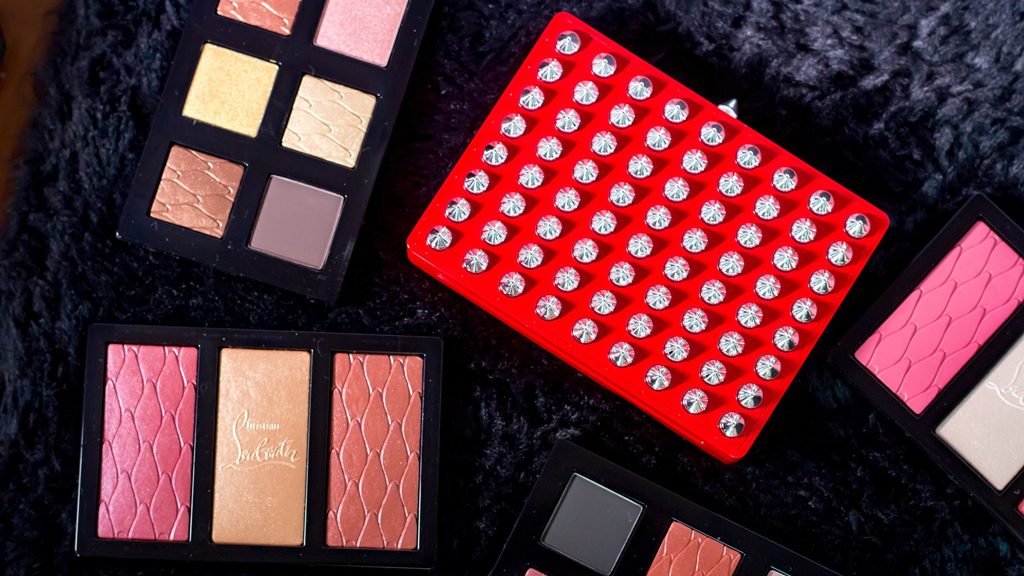 The palette is easy to refill, with magnet snapping the refill into place. With the little turnkey that is inserted in the bottom of the palette, easily replace with an eyeshadow or blush palette depending on your mood! The refill comes in a little plastic case with a cover for easy storage of the palettes that you're not using. The reusability appeals to my sustainable side as this means that I can keep on using the palette even after I've hit pan!

The blush and highlighter trio palettes comes with two blushes and one highlighter. Layer all three for a strong look, or simply pick one for a natural, dewy look. My favourite is the So Prive palette, that comes with an intense gold highlighter, a berry pink and a shimmery tawny rose. Even though the colours looked very intense, the pigments were very light, allowing for gradual build up of colour. I liked how pigments did not fall out everywhere from a mere swipe of the brush, but dispensed evenly on my cheeks. Each shade would work well on its own, but I like mixing gold and tawny rose for a glowing bronze across my cheeks that pair well with my tan skin.

So Delikate is for those who prefer a rosier shade and a much more versatile trio that pairs well with most skin tones, with a champagne highlighter, a pink blush and shimmery peach. Rounding up the trio is So Chick, a statement palette with a gold highlighter with flakes of pink, paired with an intense pink and sparkling coral.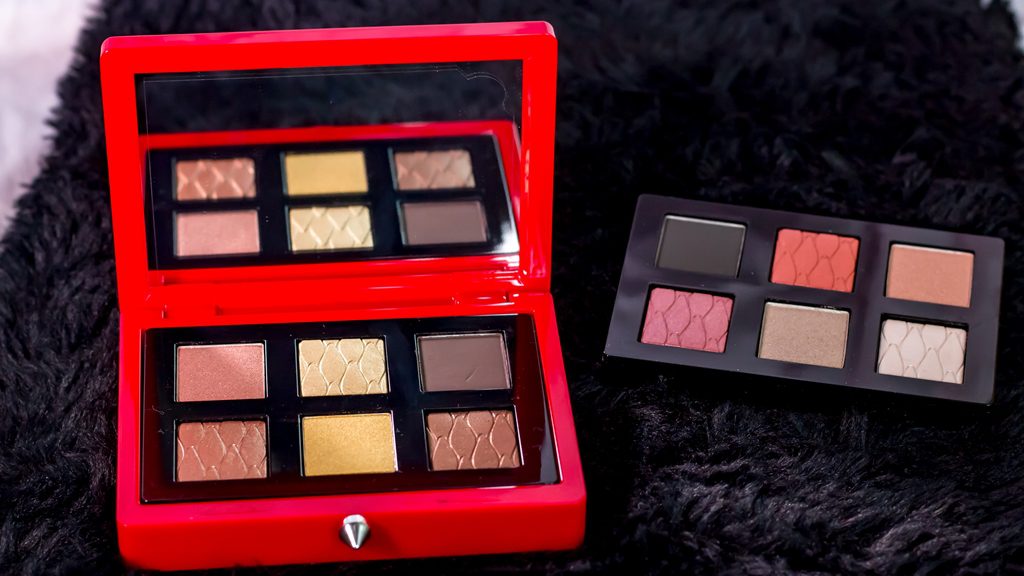 Or maybe you're more of an eyeshadow person. The mini-eyeshadow palettes comes in six shades of matte, metallics and shimmers to create all sorts of looks. I liked the selection of Rouge Follies, with its smoky black and iridescent white pearls to create visually contrasting looks. The signature Rouge Louboutin is included, where you can use it as is, or blend with antique rose and sand shimmers for a burst of colours.

The Bronze Eloise palette contains shades of brown for a more natural look with bronze and champagne shimmers, and the Rogue Pigalles leans towards shades of a sunset with its selection of pinks and ambers. Just like the blushers, the eyeshadow colours might look quite intense when packed into the palette, but the pigments are light and blend easily. This versality allowed me to go for a gradual look in the day for work, and touch up with deeper colours for a stronger look at night.

Other than eyeshadow palettes, Christian Louboutin Beauty also has its own lipstick range, perfume range, and nail polish range, all sporting the iconic red and spiky designs that the brand is known for.

The Christian Louboutin Beauty Abracadabra La Palettes is now available at Christian Louboutin Beauty at TANGS at Tang Plaza and Tangs Online. Each La Palette case is priced at S$108, with blush refills and eyeshadow refills are sold separately, priced at S$108 per refill.