Shinta Mani Hotels Announce Rebranding of Existing Hotels
Shinta Mani Hotels, Cambodia's leading luxury boutique hotel group has embarked on an evolutionary journey that will rebrand its existing two properties, Shinta Mani Club and Shinta Mani Resort .
Shinta Mani Hotels will rebrand their two boutique properties in the historic town of Siem Reap on 1 July, in order to differentiate their deluxe 4 star and premium upscale boutique products. The adjacent properties are located in the leafy French Quarter of the city between the Royal Gardens and the vibrant Old Market area, just footsteps from the river and 15 minutes from the magnificent UNESCO World Heritage Temples of Angkor Wat. Both hotels showcase acclaimed designer Bill Bensley's magnificent designs.
Shinta Mani Resort Rebrands to Shinta Mani Shack
Following a short closure and refurbishment, the popular Shinta Mani Resort reopened its doors as Shinta Mani Shack last 1 July, complete with a snazzy new entrance opposite the Royal Gardens. The courtyard style resort's 62 rooms and 2 Junior Suites, showcase surprisingly different 'Bensley twist' design features and enjoy direct access or balcony views over the lush landscape and stunning swimming pool.
The pool too has had a makeover and now features a dramatic Bensley design icon found throughout the hotel which has been reproduced in monochromatic black and white tiles to create a dramatic visual effect.
Two brand new Executive Suites with full length balconies overlook the leafy streetscape. Interiors showcase a mirrored feature wall and custom designed iron bed, together with handpicked furniture and light fittings. Exclusive artworks were created by Bensley Design Studios Bangkok.
Shinta Mani Shack's refurbishment highlights Bensley's playful and whimsical notes with signature bright colours, bold accents, funky off-centre touches and a creative chic lifestyle ambiance with a modern vibe.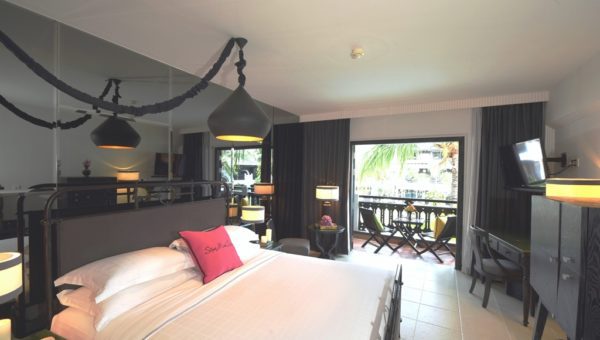 Shinta Mani Club Rebrands to Shinta Mani Angkor
This upscale boutique property showcases 39 contemporary designed rooms and public spaces in a Khmer-inspired design and seduces with soft lighting, fragrant scents and modern Cambodian design. Guest rooms offer stylish accommodation with modern facilities, minimalist chic interiors and showcase exquisite inland ceiling artwork featuring the images of Angkor.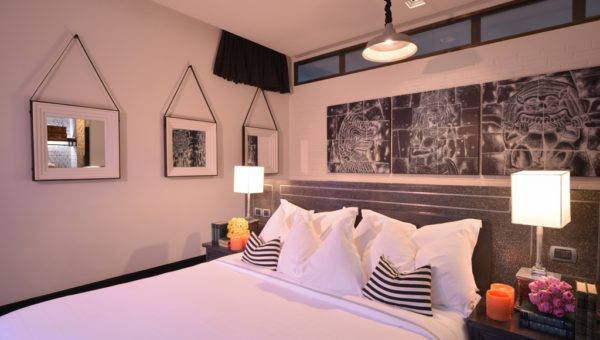 Guests are able to enjoy sumptuous cuisine at restaurants in both properties including the signature Kroya Restaurant (inspired by Shinta Mani's heritage) with both indoor and hip outdoor oversize Bensley designed swing seating, serving international cuisine; Baitong Restaurant for all day dining, the iconic Bensley's Bar for irresistible cocktails, the Pool Bar, The Steakhouse in Pub Street (managed by Shinta Mani) or room service in the comfort of their accommodation.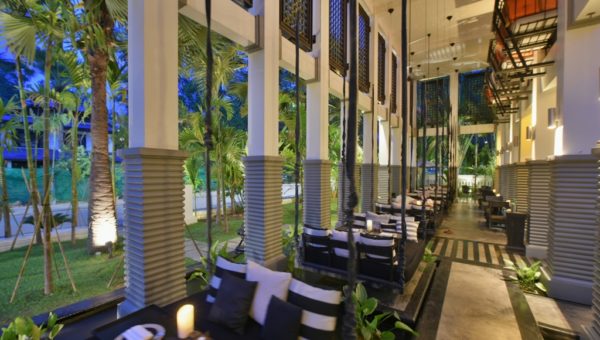 The Shinta Mani Spa offers a rejuvenating range of treatments based on traditional Khmer herbs and healing rituals to reduce stress and reset inner balance. Whether a traditional Khmer massage, an invigorating body treatment or soothing reflexology, the Shinta Mani Spa offers an indulgent oasis for guests to relax and rejuvenate.
Guests can also visit the non-profit Shinta Mani Foundation (SMF) located in the grounds of Shinta Mani Shack and participate in their CSR programmes. The Foundation has been internationally recognised for its programmes focusing on health, education and development for the less fortunate in the community.
For more information, please visit www.shintamanifoundation.org
For bookings or more information please visit: www.shintamani.com