Shop for Fresh Vegetables and Fruits Delivery in Singapore at A Competitive Price with Greenies.com.sg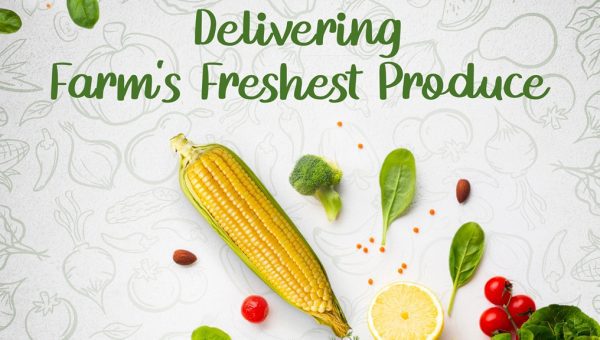 Are your attempts at being a Stay Home MasterChef facing an early doom with missing produce and ingredients as grocery shelves are wiped clean?

Greenies expands your opportunities and brings much needed convenience! A farm-to-people marketplace with a whole ecosystem of handpicked and rigorously screened farmers, supported by technology throughout the whole supply chain, Greenies ensure your kitchen is stocked with a stable and trusted supply of fresh produce.

Enjoy quality fruits, vegetables, and pantry staples of rice and eggs direct from farms at a competitive price point! Stock up on your daily dose of vitamins and minerals with wholesome fruit and vegetable boxes from $15 onward delivered right to your doorsteps.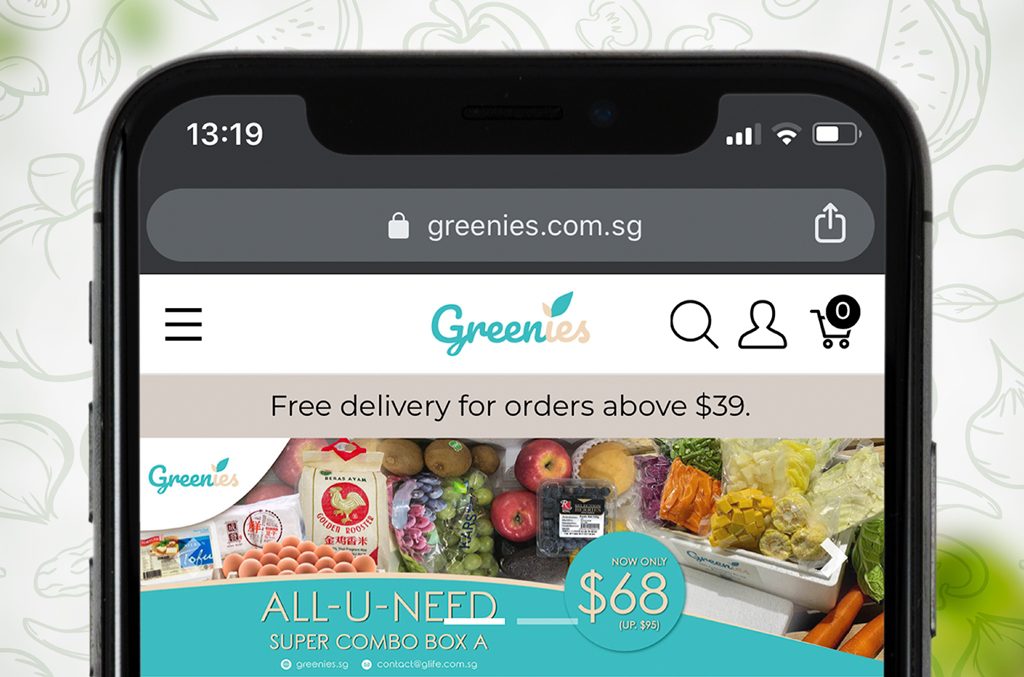 Glife Capabilities
Greenies is the consumer arm of Glife, which is a farm-to-table platform and trusted supplier of fresh and honest produce to restaurateurs, major F&B chains and the hospitality industry in Singapore. Since its inception, in May 2018, Glife has provided more than 150 restaurants with direct access to quality fresh produce from farmers within their ecosystem. Brands such as Cedele, Seoul Garden and even 5-star Hotels rely on them for their daily fresh supplies.

The green marketplace harnesses technology to ensure consistent quality produce at competitive and transparent prices in redefining the end-to-end agricultural food supply chain. Equipped with full cold-chain ISO22000 certified facilities, it ensures that produce is stored at suitable temperatures at every stage of the process from farm-to-table. The goal is to be cheaper, better and more efficient with technology to make farming more sustainable and productive.

In light of the recent Circuit Breaker implemented by the Singapore government, Glife decisively took 3 days to turnaround its B2B to Business to Consumer (B2C) via the launch of its e-commerce, www.greenies.com.sg.

Greenies – Serving Greens With A Passion
With the global upheaval of the entire food supply chain, Greenies continues to instill confidence. Armed with their capabilities for reliable and stable quality fresh produce, from farmers within their ecosystem, Greenies is equipped to fulfill on-demand, last mile delivery direct to homes. From a mobile web app to warehouse management system to automated route planning system all-in-one, Greenies takes care of all the logistics in delivering freshness to your doorsteps so you don't have to! Well-loved and trusted by many, Greenies supplies a wide selection of whole or pre-cut fresh greens and produce to the everyday consumer for their home cooking. Free delivery is offered for orders above $39 in Singapore.

Greenies provides a convenient way to shop for busy cosmopolitans. Carefully sourced from farmers in Cameron Highlands, China and Holland among others, Greenies aims to provide greater convenience and sustainable lifestyle options that are pocket-friendly and delicious. From fresh leafy greens and root vegetables to juicy tropical fruits and pre-cut and cleaned produce. Fruit and vegetable boxes also takes the hassle out of sourcing for your weekly groceries for the family, and even makes a great, healthy gift box to send over to loved ones during this circuit breaker!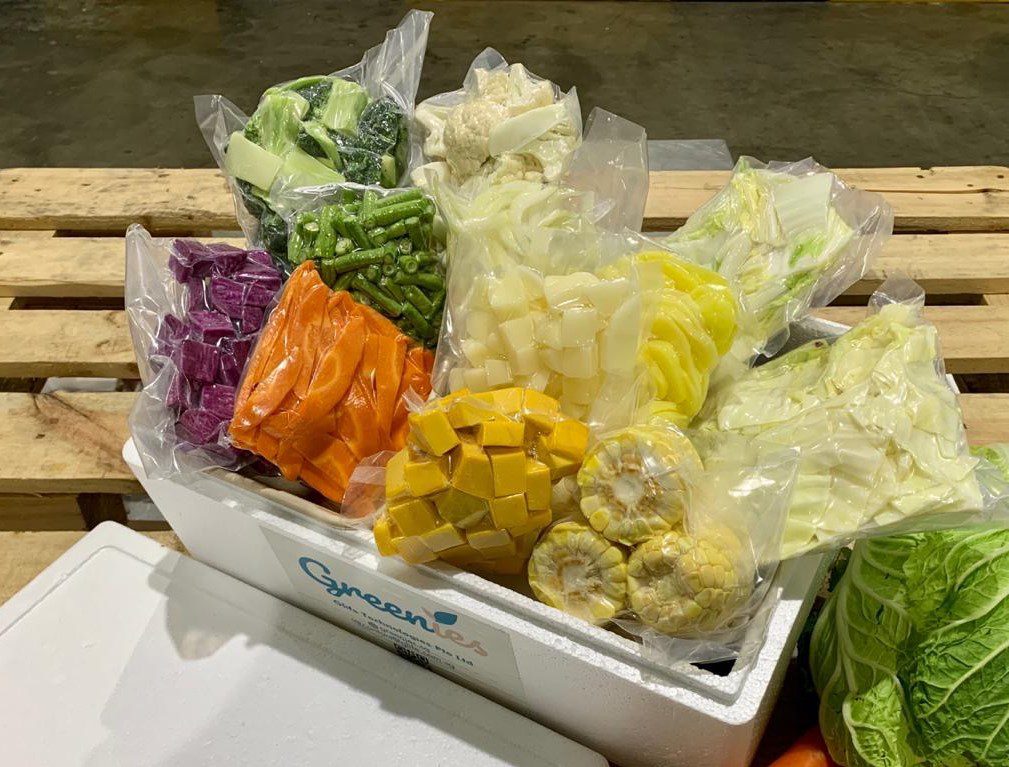 Box A – Rainbow Box ($35)
An assortment of fresh vegetables that takes the tedious prep work out of cooking! Washed, cleaned, pre-cut, and individually vacuum-packed, each Rainbow Box contains – celery, sweet corn, broccoli, onion, cauliflower, long cabbage, carrot, peeled potatoes, coleslaw, pumpkin, long beans and beetroot. Each pack weighs in at 250g.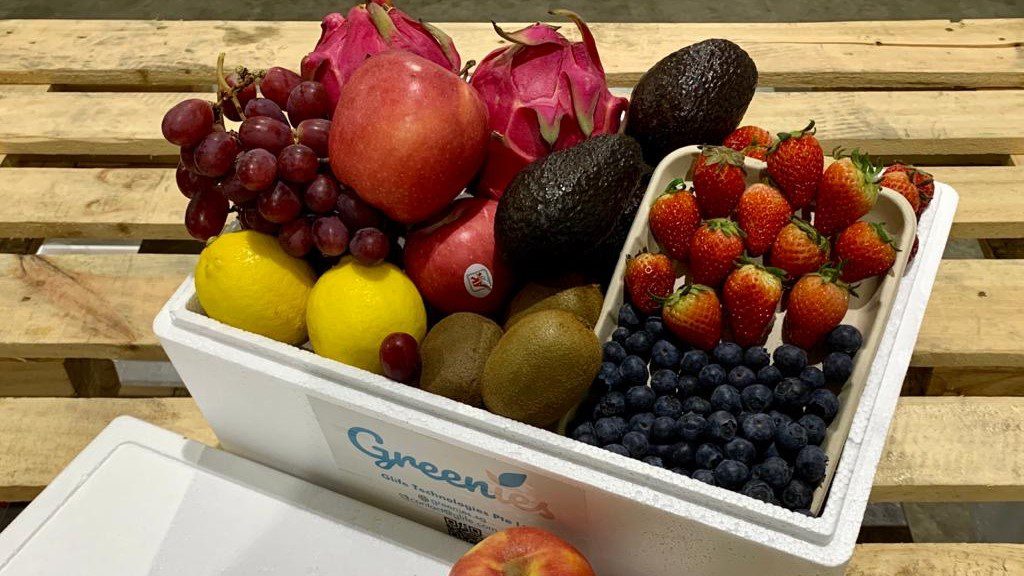 Box D – Premium Box ($40)
A wholesome and nutritious fruit box bursting with vitamins and goodness! Expect large avocados (3pcs), juicy red seedless grapes (500g), golden kiwis (3pcs), rose apples (2pcs), blueberries (125g), yellow dragonfruit (1pc), red dragonfruit (1pc) and lemons (3pcs) in each hefty box.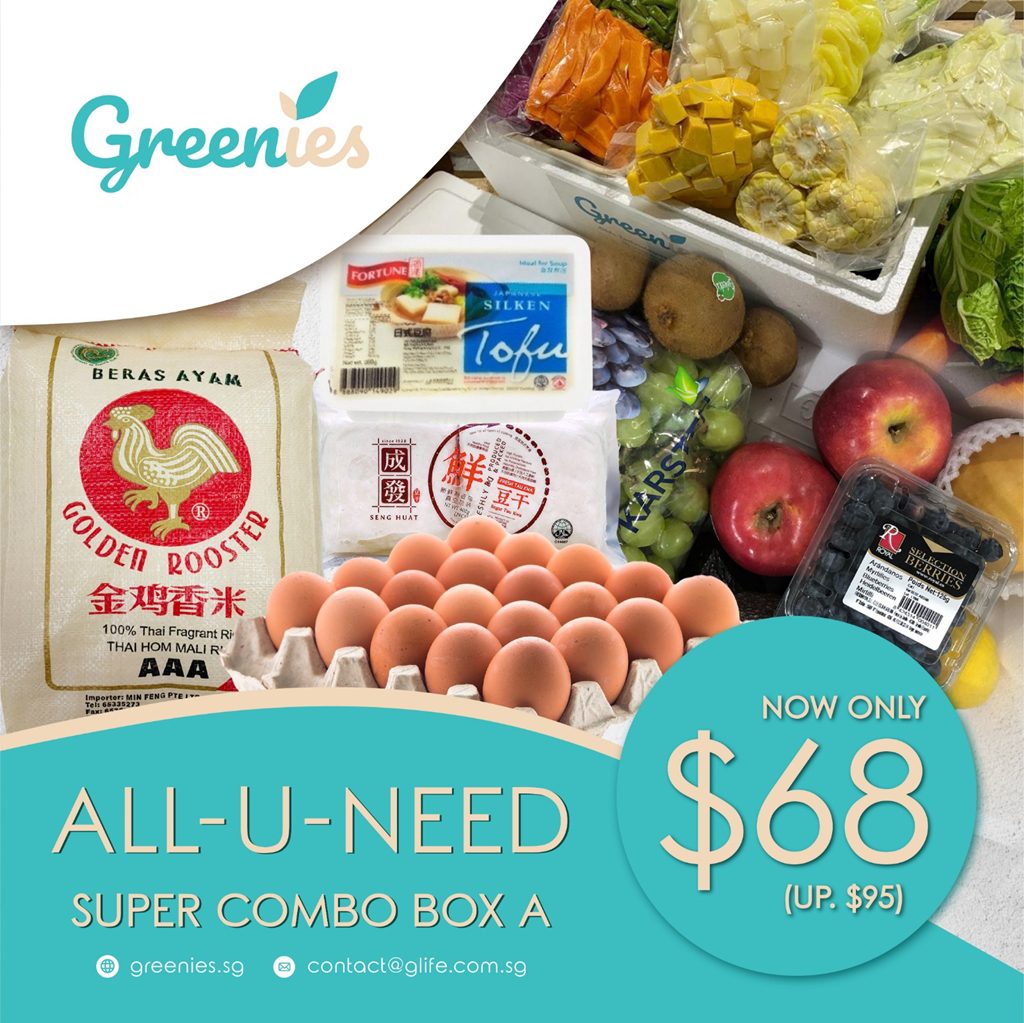 ALL-U-NEED Super Combo Box A ($68)
Your daily essentials, carefully handpicked, packed and delivered right to your doorsteps. Kick start your home cook journey and save up to $27 even amidst the price hikes all around.

Each hefty box contains Golden Rooster Thai Hom Mali AAA Rice (5kg), Fresh Farm Eggs (30s), Fortune Silken Tofu (1pkt), Seng Huat Fresh 2pc Tau Kwa (1pkt), and washed, cut and vacuumed packed celery, sweet corn, broccoli, onion, cauliflower, long cabbage, carrot, peeled potatoes, and coleslaw. Each vacuum sealed pack weighs in at 250g.

Find a wide selection of fresh fruits, vegetables and box deals at www.greenies.com.sg