The Estée Lauder Advanced Night Repair and it's Key Benefits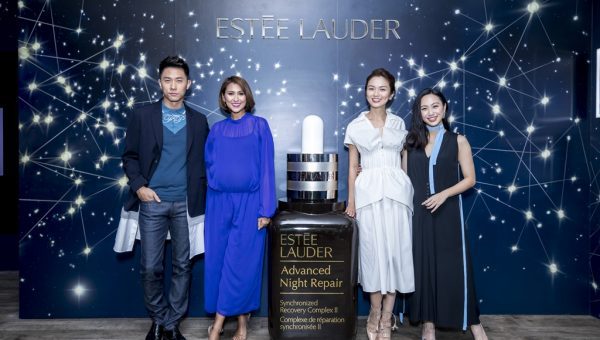 Last weekend, the first ever Estée Lauder Power of Night exclusive pop-up was held and was met with an overwhelming response attended by the public as well as invited guests.
The pop-up focused on unleashing the power of Singapore's number 1 serum as visitors discovered how to maximise every second of reparative beauty sleep with the iconic Advanced Night Repair and explored different ways of using the serum together with Estée Lauder Power of Night film series muses — Joanne Peh, Nurul Aini and Oon Shu An.
Six of the different ways — Shower Seal with ANR, After Sun Hydration, Pick-Me-Up, Glow Like A Star, Renewal Sandwich and Jet-Set & Go — were showcased through various stations that featured a bathtub to lounge in, steps to pose on and even a standing bed to curl up in. This enabled guests to discover interesting facts about the lack of sleep and how Estée Lauder's breakthrough repair serum maximizes every second of beauty sleep.
As the leader in skin repair over the last 35 years, Estée Lauder has constantly been studying the key factors behind visible skin ageing. A discovery of art and science, the pop-up uncovered research on how modern life and its multiple visible ageing assaults like the lack of sleep, blue light, pollution, UV, and ozone affects our skin's ability to repair itself.
You must have heard your friends mentioning about Advanced Night Repair by Estée Lauder and we can attest to it by saying that this product is a must have to be part of your skincare regimen simply because of the many benefits it brings to your skin.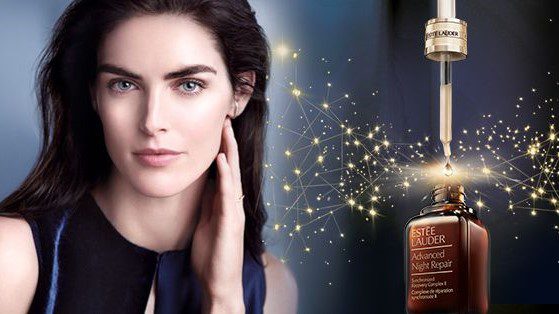 Reduce the Signs of Aging
The ChronoluxCB™ Technology maximizes the power of skin's natural night time renewal and also includes Hyaluronic Acid, nature's "moisture magnet," to help lock in moisture.
In just 4 weeks skin feels smoother, hydrated with lines and wrinkles significantly reduced which makes your skin looking younger, radiant, more even toned.
Repair Serum
Estée Lauder revolutionized night repair with a discovery related to skin cells' Catabolysis, a critical nighttime cellular repair process that Estée Lauder Scientists' findings showed peaks in cells at night and is pivotal to skin's natural repair.
Catabolysis activity helps skin cells eliminate internal debris that can cause cellular damage, which in turn optimizes cellular performance and helps increase skin's overall repair.
Considered a critical aging pathway, the efficiency of the Catabolysis repair process declines with age and becomes desynchronized from the night. Together, with skin's circadian rhythm, the discovery of this natural cellular repair function reinforces the critical link between night and skin's natural repair.
Restore the Days of your Youth
Helping skin maximize its natural nightly repair, the Advanced Night Repair Synchronized Recovery Complex II reduces the look of premature aging, reduces the appearance of lines and wrinkles and significantly improves the appearance of skin radiance and evenness of skin-tone.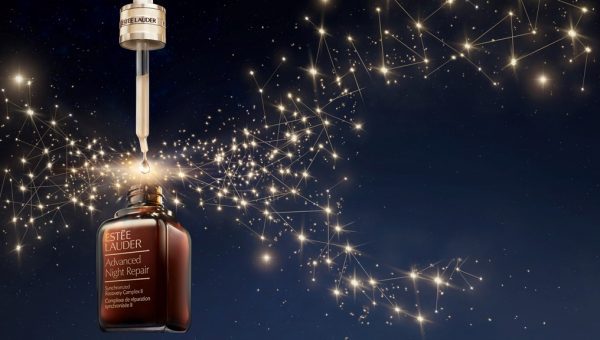 Anti-Pollution Technology
Comprehensive technology including encapsulated Alkyl Guanine Transferase (AGT) helps to reduce the appearance of visible damage caused by every major environmental assault including ozone, pollution, UV and even blue light.
Prevent Skin Damage
Features a powerful blend of anti-oxidants to help to neutralize up to 90% of environmentally-generated free radicals before they can damage skin's appearance.
Continuous Hydration of your Skin
Delivers vital levels of Hyaluronic Acid to create the optimal conditions skin needs to maximize its natural repair processes while also instantly and deeply hydrating skin.
Estée Lauder conducted testing on Caucasian, Black, Indian, Hispanic and Asian women. Advanced Night Repair Synchronized Recovery Complex II is ideal for all skin types.
The product is Oil-free, non-acnegenic, dermatologist-tested and ophthalmologist-tested.
The Estée Lauder Power Advanced Night Repair is retails at S$175 (50ml)