Top 10 things to see and do at Singapore Yacht Show 2016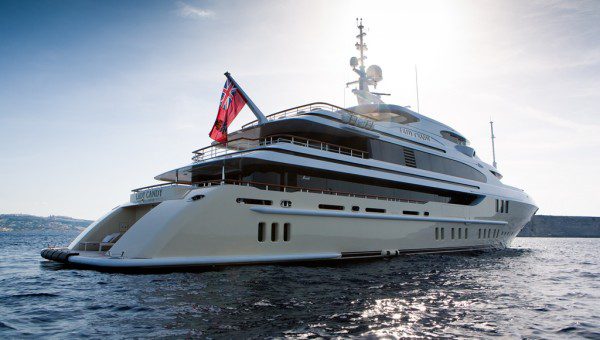 The sixth edition of the Singapore Yacht Show is happening from 7-10 April 2016 and we couldn't be more excited! Held at ONE°15 Marina Club in Sentosa Cove, this year's show is set to be the biggest one yet.
Here's our roundup of the best things to see and do:
1. Boys Toys
A yacht is not complete without its toys. U Boat Worx, a name synonymous with safety and adventure will be returning to this year's Show with its C-Explorer 3 personal submarine. This three-person underwater vehicle that can carry passengers to a depth of 1,000m in a fully air-conditioned and spacious interior. This ultimate toy provides an unobstructed 360-degree view under the sea in unparalleled comfort and manoeuvrability. Quadrofoil will also be making its Asian debut at the Show. It is an eco-friendly jet ski, raised on four hydrofoils that rapidly slices through the water.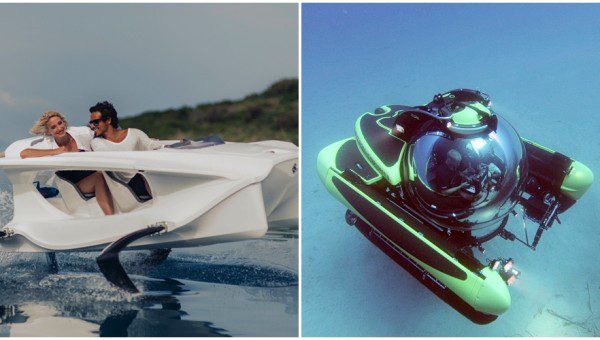 2. Demonstrations
A brand new addition to this year's Show is a Demonstration Platform where the latest in water toys will be showcased. Look out for Flyboards, Kayaks, the Seabob, Lampuga and Hoverboards.
3. Sensational Superyachts
Fraser Yachts will be presenting the 50m Sensation. Gracing Singapore waters for the first time, Sensation boasts a five well-appointed staterooms with ample accommodation for up to 12 guests.
4. The Jewel in Benetti's Crown
Benetti will be returning to the Lion City with one of its most revered yachts of last few years. Lady Candy, a majestic 56m based in South East Asia is no ordinary yacht. Her interior layout has been revised and maximised ensuring guests the ultimate luxury, while her owner brought a touch of Asia to her styling with light woods and neutral tones appearing throughout. The full-beam owner's suite, unusually, is on the upper deck aft where it can take advantage of the 180-degree panorama over the private aft deck. This stunning yacht also benefits from an advanced stabilisation system for comfort and enjoyment of guests.
5. Sunreef's World Premiere
Sunreef will be showcasing a World Premiere at this year's Show. Introducing the Sunreef Supreme 68; an audacious line of yachts and superyachts designed to become the world's most comfortable and spacious range of lifestyle-oriented boats.
6. Triple 8
The impressive 43m superyacht Triple 8, built by Royal Denship in 2009 will be presented for sale by Fraser Yachts. Triple 8 is currently cruising around South East Asia and is making her way over to the Singapore for the Show from Australia.
7. Vintage Chic from Princess Yachts
Princess Yachts will be showcasing Project 31@50, the return of the first ever model to be built by the brand which has undergone unique restoration in celebration of the company's 50th anniversary.
Look out for the stunning limited edition capsule collection of merchandise that will be showcased alongside this vintage classic. Renowned Spanish illustrator Jaume Vilardell was commissioned to produce two images encapsulating the 1960's holiday-chic vibe to incorporate into the designs.
8. Tasty Treats from our favourite chef
This year's Show is going to be tastier than ever before. On Sunday 10 April, Audra will host a cook-off demonstration on the Esplanade showing us how to make the best Seafood dishes. Be sure to stop by the demonstration to stand a chance to win a signed copy of Audra's new cookbook!
9. Fast Cars
The Singapore Yacht Show epitomises the luxury lifestyle and it doesn't just stop at Yachts and Toys. 20 of Lamborghini's fastest cars will be parading on the Esplanade on Sunday 10th April from 1-4pm.
10. Fashion's Finest
Head on down to the Esplanade from 5-6pm on Saturday 9th to see fashion shows from exclusive fashion brands, Wang Meng who is known for her chic and classic designs and Jog Swimwear, the luxury French swimwear brand. Retro-inspired designs with clean lines, made with high quality microfibers.
For more information visit: http://www.singaporeyachtshow.com