Chef Specials & Dim Sum Delights on Tim Ho Wan's Refreshed Menu
CONTENT: Seraphina Tang

Savour more dim sum delights on Tim Ho Wan's revamped menu this month, featuring crowd favourites from its June Chef's Specials menu, along with all-new items! The brand will be bringing back popular dishes including Mushroom & Vegetable Dumplings, Fried Radish Cake with Shrimps, and Noodles in Scallion Oil & Spicy Sauce, along with classic dim sum fare that are sure to make your mouth water and satiate your cravings.

A go-to comfort dish at any cha chaan teng, we took delight in slurping up the Hong Kong Wonton Noodles (available in Soup/Dry versions), which was previously only available at Tim Ho Wan's Jewel Changi Airport restaurant. Featuring QQ (springy) noodles air-flown from Hong Kong that were delightfully free of the usual alkaline bitterness, as well as the star of the dish: handmade wontons filled with pork and prawn that gave an oh-so-wonderful crunch with every bite!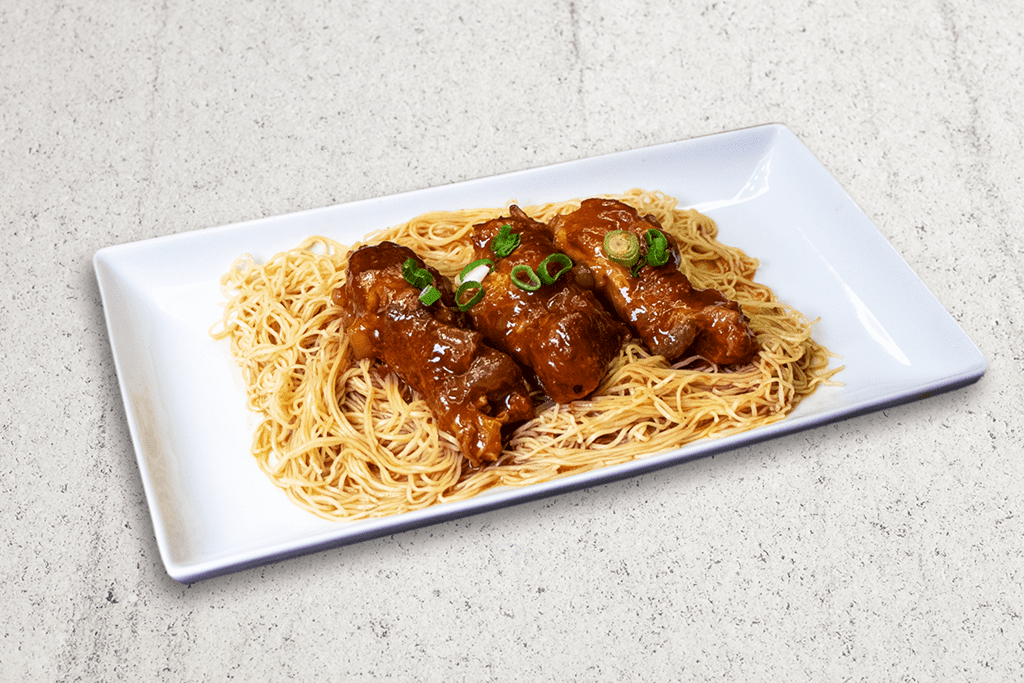 If you'd like a bit more meat with your noodles, go for the Hong Kong Braised Beef Noodle (available in Soup/Dry versions), or the Braised Pork Soft Ribs Noodle (Dry). Both dishes feature the same delicious, springy noodles as the wonton noodles, only topped with either slow-braised beef or pork ribs that seemingly melts in the mouth. Whichever you choose, we're sure the carnivore in you will be satisfied – we definitely were!

Another dish we were impressed by, and couldn't get enough of, was the Flat Fish, Meatballs & Peanut Congee. We sometimes still think of congee as merely a sick person's meal – but this seemingly simple bowl of porridge had us going for spoon after spoon, filling our stomachs with a comforting warmth. Chockful of savoury flavour from the flatfish and peanuts, along with the hand-made meatballs, this is one comfort food we will come back for.

Or, if you'd like something more substantial, there is the Glutinous Rice with Chicken – the quintessential dim sum dish! Hearty, savoury and filled with chunks of chicken and salted egg yolk, what's not to love?


And of course, don't forget dessert to cap things off – Salted Egg Yolk Custard Bun (Available Steamed/Fried). More of a custard-like texture than the lava-esque buns that have enjoyed popularity in recent years, these cute 'lil buns are equally enjoyable – we recommend the fried version for a good balance of crispy, creamy, and fluffy textures!

Tim Ho Wan offers contactless takeaways during this period! Simply order and pay through the Yqueue app and collect it directly at the restaurant closest to you. Click on the link to order 

Tim Ho Wan's revamped menu is available for island-wide delivery and takeaway at all restaurants from 14 September to 31 October 2020, including Marina Bay Sands and Jewel Changi Airport.

Tim Ho Wan Marina Bay Sands
2 Bayfront Avenue, #B2-02/03/04 The Shoppes at Marina Bay Sands, Singapore 018956