Delifrance Launches Singapore's First Oozy Bo Luo Croissant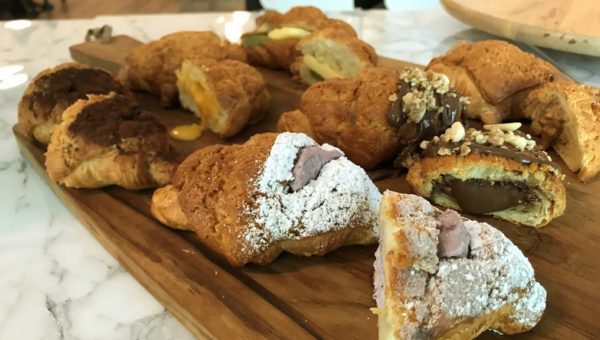 One new offering, Six different flavours to choose from
CONTENT: Yiew Kai Jie
IMAGES: Luxe Multimedia
Delifrance has launched it's brand new oozy bo luo croissants that has taken Hong Kong by storm and is now made available in Delifrance stores across the island! The first of its kind, the offering is a hybrid between pineapple bun and a croissant. The Croissant's flaky layer is topped off with a golden, sweet and crunchy crust! It comes in a wide array of flavours: Salted Egg, Hazelnut Praline, Sea Salt Dark Chocolate, Crunchy Peanut, Kaya Butter and Blueberry Cream Cheese- a total of six different flavours to carter to a wide range of tastebuds!
Delifrance uses quality butter and french flour to make its croissants. For the fillings of its oozy bo luo croissants, it uses real ingredients such as peanut butter, dark chocolate and more so to make each bite of the pastry addictive and flavourful.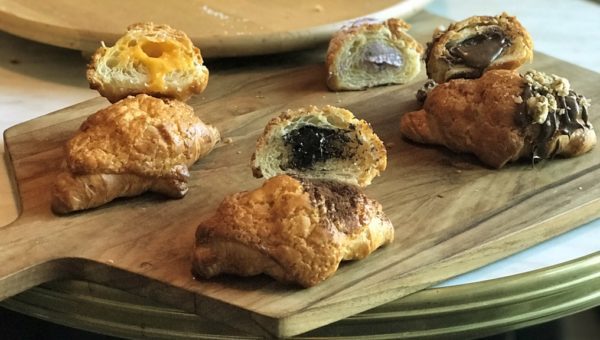 There were some hits and misses for the pastry, some of the more traditional flavours failed to impress as their flavours fell flat of our expectations and did not stand out to us. We would highly recommend trying out their newer and more innovative flavours such as the blueberry cream cheese croissant as they contain more variety rather than the traditional flavours such as the kaya butter. However, everyone's taste buds differs from each other and some people might prefer the former over the latter flavour. Pair this pastry with a glass of juice or a cup of coffee and pair them with your favourite croissants.
The Oozy Bo Luo croissants (S$2.80 per piece, S$7.10 for three pieces, S$14.80 for six pieces, S$29 for 12 pieces) is now available at all Delifrance outlets.