Enjoy Authentic Hong Kong Mooncakes in Singapore!
CONTENT: Kevin Yiew | Andrew Kho

As the mid-autumn festival is just around the corner, many mooncake fans are scrambling around various establishments to see what flavour of mooncakes they have to offer! However, there are some consumers who have taken their quest overseas in search for quality mooncakes and they have found what they are looking for in Hong Kong!

The good news is, even with the current travel restrictions, you can purchase your favourite Hong Kong mooncakes in Singapore!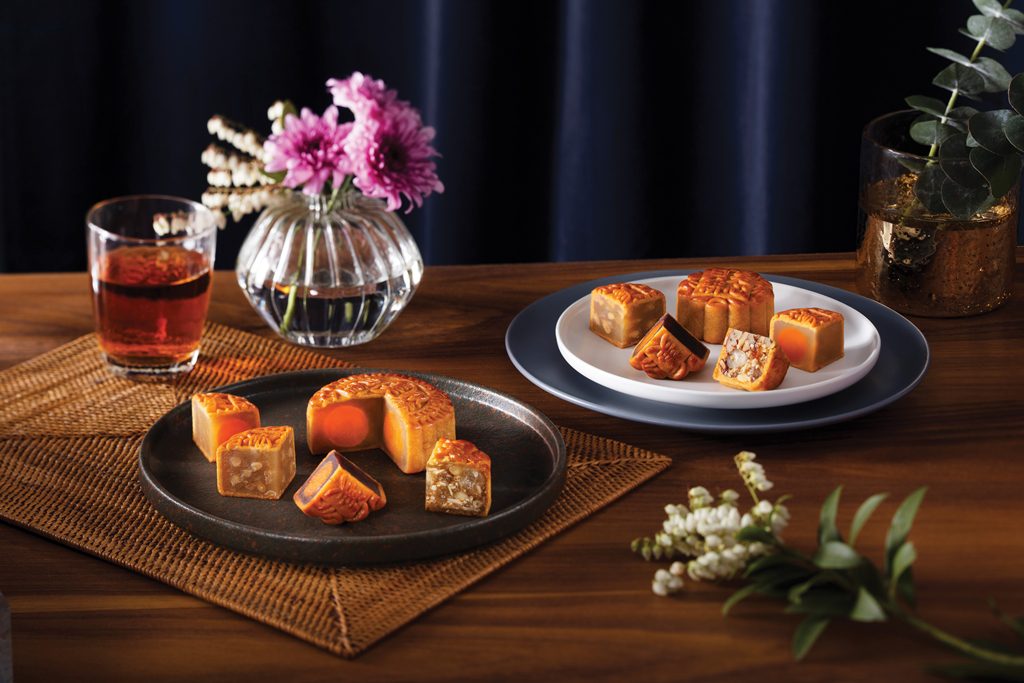 Hong Kong MX Mooncakes
Having garnered an international reputation for having one of the best mooncakes in the world, MX mooncakes has managed to combine tradition and innovation to meld them flawlessly into their mooncake products. Their strict adherence to ensuring quality standards in their mooncakes is also what made their customers coming back for more each year!

Their traditional signature flavours include the White Lotus Seed Paste Mooncake with Double Egg Yolks and Lotus Seed Paste Mooncake with Double Egg Yolks. The two classic flavours come wrapped in an eye-catching gift box that encapsulates their silken texture and rich tasting yolks that will undoubtedly be the main centrepiece to be talked about at any family gathering!

Leveraging on their customer's healthier eating habits, the brand has also come up with a line of lower sugar mooncakes for a healthier choice that does not compromise on flavour! Substituting granulated sugar for sugar alcohol, MX mooncake has created the Low Sugar White Lotus Seed Paste Mooncake with Egg Yolk and the Low Sugar White Lotus Seed Paste Mooncake with Pine Nut that comes in a box of six mooncakes each.


Apart from the old-school mooncakes, the brand is also well known for its Lava Mooncakes that use a special baking technique to ensure that their mooncake's crusts remain light and airy while the lava flavours embedded inside retain their flavour.

The newest addition to this line of mooncakes is the Lava Custard Mooncake! The mini mooncakes uses a golden egg yolk creamy custard paste that is infused in the middle of a lush, milky crust for an intense flavour bomb when the mooncake is bitten into and the luscious custard paste flows out. The Lava Egg Yolk with White Lotus Seed Paste Mooncake is a modern remake of the traditional mooncake that replaces the salted egg yolk with a molten custard that pays respect to the original flavours while appealing to younger customers. Other notable flavours include the Lava Cheese Mooncake, Lava Chocolate Mooncake and Lava Caramel Macchiato Mooncake.


Hong Kong MX Lava Custard Mooncakes is priced at S$73.50 ( box of 8 pcs) and Baked White Lotus Seed Mooncake S$75.00 ( box of 4 pcs).
Hong Kong MX Mooncakes are available for purchase online
Kam's Roast
Executive Chef Wong Kwan Sang, who hails from Hong Kong's one-Michelin-starred Kam's Roast Goose, is introducing three new delectable Hong Kong-style mooncakes combining classic century-old flavours and top-notch ingredients. Kam's Roast is also bringing back two of their 2019 offerings along with the three new flavours for this year.

Introduced last year is the Kam's Roast Red Bean Orange Peel Mooncake filled with silky-smooth top-quality red bean paste, which is generously flecked with 23-year aged premium orange peels and their signature Kam's Roast Assorted Nuts with Roast Duck Mooncake filled with specially selected assorted nuts, including walnut, sesame seeds, almond, melon seeds and olive seeds, for health conscious consumers, these doesn't contain artificial flavouring, colouring and preservatives free.


The newest addition to their line of mooncakes is the Almond Egg Custard Mooncake, the mooncake is filled with lusciously creamy almond paste made from premium hand-ground almonds and golden egg custard. It is then encased in a lightly baked crisp crust that is made with reduced portions of sugar and oil. The Coconut Egg Yolk Mooncake has a savoury punch of premium salted duck egg yolk, tempered by the fragrant sweetness of the fresh coconut. We find this combination unique and quite interesting. The last of the three new flavour being introduced this year is the Red Dates Longan Mooncake a nutritious mooncake that can enhance your overall health. Chinese red dates are known to improve liver and digestive functions, strengthen qi, and help with blood deficiency while Longan is considered a type of warm food in traditional Chinese medicine which benefits both the heart and kidney. Adults and Elderlies will surely love this classic flavour which is given a modern makeover.

Kam's Roast mooncakes is priced at S$68+ for 6 pieces in a box / S$10.80+ per piece, and comes in elegantly packed in a gift box, with Chinese imperial colours of red, gold and purple — these colours symbolise prosperity and luck. Inside the gift box is also a unique repurposed porcelain coaster.

Pre-order on YQueue and enjoy 15% off from now till 1 October 2020, 25% Off for All Kam's Roast Ala Carte orders with every box of mooncake purchased, and 25% off for purchase of 20 boxes and above.

Kam's Roast's mooncakes are available for order in stores, via YQueue and Oddle 

Kams Roast
Pacific Plaza Outlet:
Address: Pacific Plaza, 9 Scotts Road #01-04/05/06/07, Singapore 228210
Jewel Outlet:
Address: 78 Airport Boulevard, Jewel Changi Airport #02-210, Singapore 819666
Website