Enjoy Quality Meats and Seafood at Factory Outlet Price at Taste Gourmet Market
As we endure the circuit breaker, one thing everyone misses the most is the freedom of dining out and enjoying our favourite dishes at our favourite restaurants. Fret not, you can now enjoy wide range of groceries from meat, seafood, fruits, vegetables, deli, dairy, wine and many more at Taste Gourmet Market, a gem in Holland Village well-stocked both online and in-store.

Taste gourmet market is powered by Far Ocean Singapore, a one-stop food solution company supplying to many top restaurants and 5-star hotels in Singapore. With the large variety of quality products available, shoppers can easily cook up a feast for their loved ones at home.

Adapting to the COVID-19 situation, Taste gourmet market has rolled out ways for shoppers to get their groceries conveniently from the comfort of their homes. Taste's comprehensive catalogue can be easily accessed online via the Taste Online Store: https://taste.sg/. Delivery is free for orders above $100. For orders below $100, there is a flat-fee of $10 for delivery. Shoppers can expect next-day delivery for all orders before 12.00pm.


Those who love seafood will be pleased to discover the wide selection of premium seafood at Taste, including choice items such as: oysters, caviar, sea-farmed salmon, seabass, white bait, tiger prawns and many more.

Be spoilt for choice with the premium fresh and frozen meats sourced from Swiss Butchery, one of Singapore's most well-known butchers. Take your pick with the premium meats from US Prime short ribs, Angus Ribeye, Kurobuta pork belly, pork collar, lamb racks and many more to choose from. Shoppers can also order their choice of marinate for the meats, and cook up a fuss-free meal by simply pan-searing the marinated meats at home. Swiss Butchery also offers a range of deli meats, from their signature truffle ham and champagne ham to a selection of premium sausages.

Shoppers can skip the queues by pre-ordering online and picking up their order in-store. The gourmet market located conveniently a short walk from Hollands Village MRT at Raffles Holland V stays open from 8.00am to 10.00pm daily.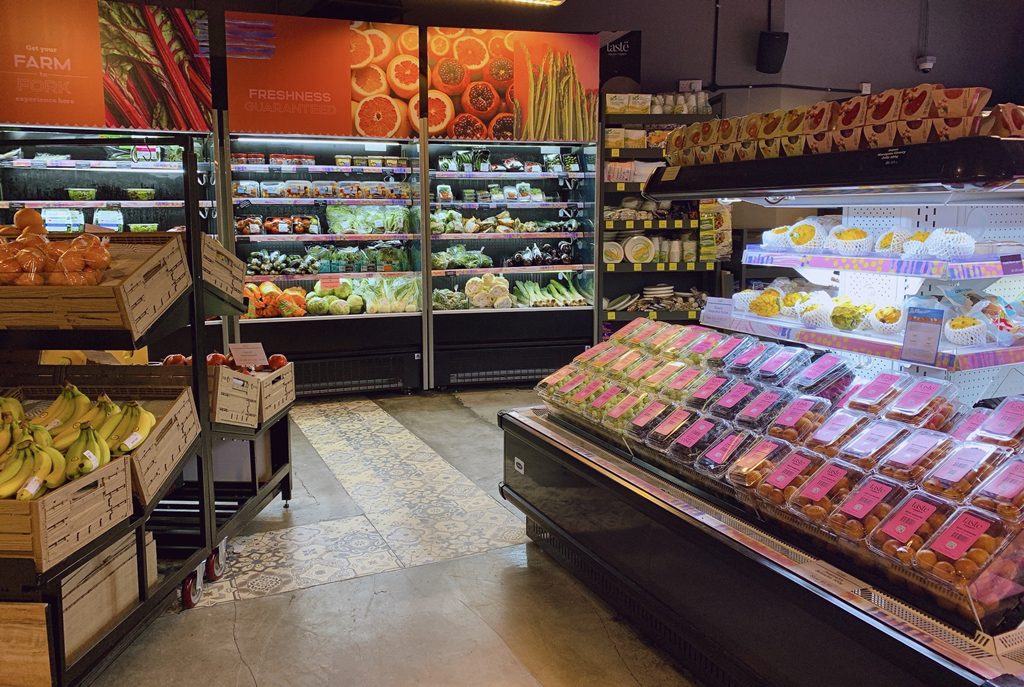 In collaboration with Singapore Home Cooks (SHC) Facebook Group, Taste also runs a Facebook LIVE buying session from Tuesday to Sunday (Tues – Fri at 8.00pm, Sat & Sun at 3.00pm) via https://www.facebook.com/singaporehomecooks/.

The group buying session allows buyers to place orders for groceries directly through Facebook comments and messages, while enjoying lively shopping activities and cooking demonstrations with Taste's products. Orders through the SHC's Facebook Group Buy page arrives in 2 days for home deliveries.

With such a great selection of quality produce, shoppers can still enjoy cooking with restaurant-grade produce while staying in.

Taste Singapore is located at: 118 Holland Ave, #B1-12/13 Raffles Holland V Mall, Singapore 278997

For more details please visit theTaste Online Store: https://taste.sg/