Enjoy Specially Curated IPPUDO x Les Trois Chocolats Menu this Weekend.
Two well-loved brands originating from Hakata, IPPUDO and Les Trois Chocolats are collaborating for the first-time ever for an exclusive dining experience this weekend 17 and 18 August 2019 at IPPUDO Tanjong Pagar outlet.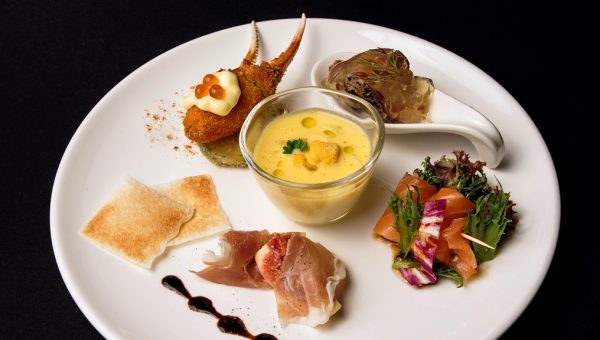 IPPUDO's founder, Mr Shigemi Kawahara and 3rd generation owner of Les Trois Chocolats, Ms Emiko Sano, have collaboratively created a special menu with handcrafted appetisers such as Cheese Senbei, made luxe with the use of Hakata mentaiko and caviar. A series of intricately made appetisers follow: dishes such as Beef Tataki with Consomme Jelly, Deep-fried Snow Crab and Zucchini with Soy Sauce Powder, Japanese Cold Corn Soup with Noodles and Summer Vegetables with Gazpacho Sherbet.
The main course features an IPPUDO special "Dashi" Ramen made special by combining two different kinds of dashi stock, meticulously prepared using porcini mushrooms, shiitake mushrooms and kelp, as well as two different types of meats: beef and chicken. The medley of ingredients results in a flavourful and smooth broth. Paired with a variety of toppings such as tamago, chicken chashu, Japanese hornwort, menma and leek, the ramen presents a multi-faceted taste experience.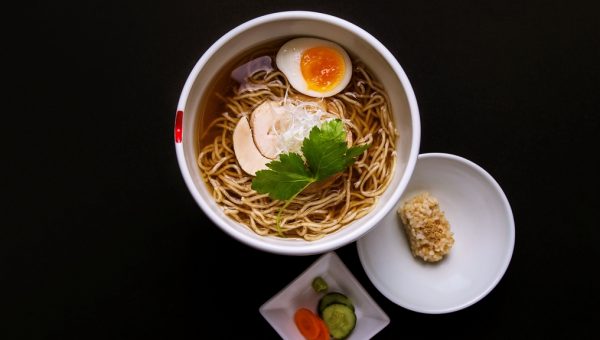 Handcrafted artisanal desserts from Les Trois Chocolats, the first artisanal chocolate shop in Hakata will serve Ringo Exotic, featuring the citrus and herbaceous notes of apple, yuzu, ginger, basil, mango and passionfruit; Cacao, with strong flavours of pickled prunes in hot wine, Madagascar vanilla and cacao; and other artisanal desserts such as the Les Trois Chocolats Bon Bon Chocolats and Lime Meringue which will guaranty to end your meal on a delightfully sweet note.
The exclusive IPPUDO X Les Trois Chocolats dining experience is priced at S$70++ per person with 4 seatings per day at 12pm, 2pm, 5pm and 7pm.
Seats are limited to 24 per session, and tickets can be purchased at https://www.eventbrite.sg/e/ippudo-x-les-trois-chocolats-dining-experience-tickets-68434552589. No pork menus will be made available upon request.
IPPUDO Tanjong Pagar is located at: 5 Wallich Street #01-15, Singapore 078883