Evian Launches Asia Exclusive Limited Edition Sakura Bottle!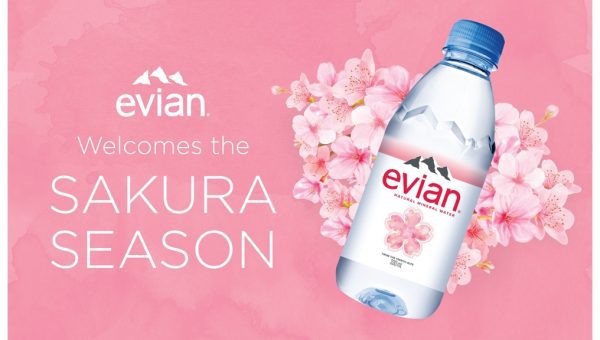 Evian, celebrates the season of renewal and its naturally pure water with a Sakura-inspired Limited Edition, in line with the brand's spirit of hope, clarity and inspiration.
The No.1 global brand in premium mineral water is launching an Asia-exclusive Sakura Limited Edition. Cladded in a refreshing pink that is symbolic of Sakura flowers, the Evian Sakura Limited Edition celebrates the invigorating season of renewal – like the journey that every drop of Evian water takes. A 15-year process starting from the French Alps to finally emerge as pure, fresh, and mineral-rich water that is well-loved globally.
Available in 330ml, the Limited Edition Sakura bottle is designed to be your perfect hydration and travel companion. It is a must-have hydration partner and its fashionable design enhances your style.
Franck Escudier, Marketing Director, Evian Volvic International said "Sakura, being a symbol of renewal, paired with the original purity of Evian brings forth a season of refreshment and hope. With clarity and invigoration of the spirit, we hope to inspire everyone to #LiveYoung, always!"
Win A Trip To Osaka
From now till April 2020, stand a chance to win a trip for two to Osaka (flights and accommodation) or be one of the 10 lucky winners to win a months' supply of Evian natural mineral water.
To Participate:
Step 1: Purchase any 2 bottles of Evian natural mineral water, from any participating outlet
Step 2: SMS evianSakura your FULL NAME MOBILE NO. Email RECEIPT NO. to 9455 6673