GOOD BBQ: Premium Takeaway Cantonese Roasts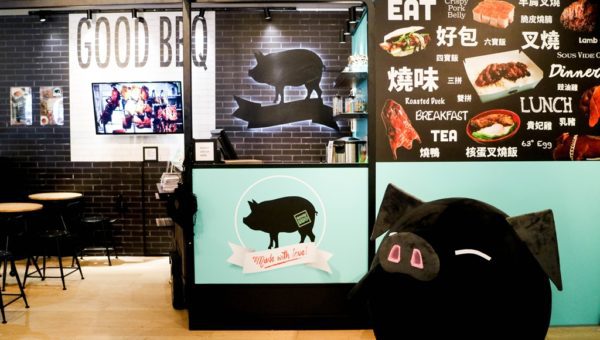 CONTENT: Andrew Kho
The Concept
A brainchild of financier turned foodie mogul, Sandy Keung opened Good BBQ in November 2015 on a mission to give  the Hong Kong people delicious Cantonese cuisine full of authentic flavor; since then, she has redefined traditional Cantonese BBQ with her series of slow-cooked roasts.
This takeaway concept located in four various locations in Hong Kong specializing in "Siu Mei" – a generic name in Cantonese cuisine given to Roasted meats, took Hong Kong by storm with its trendy packaging, convenient WhatsApp ordering and takeaway service which are some identifying factors for a successful food business – providing total customer satisfaction.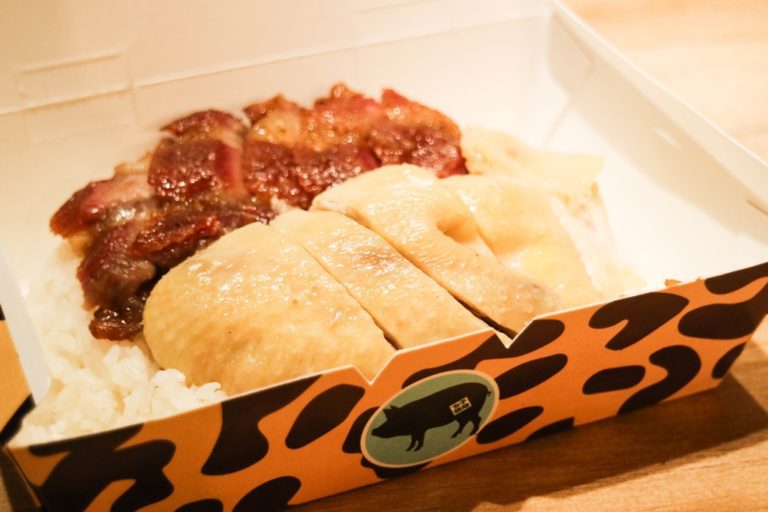 Cooking Method
But the real reason behind as to why Good BBQ has become the favourite place to go to for every Hong Kong Chinese is because of the way they roast their meats. While the traditional way of preparing your roasts is to cover up in high heat and let it caramelized, here, they are practicing the sous vide method of cooking which is usually practiced only in fine dining establishments.
Barbecue Delicacies
Good BBQ offers traditional barbecue delicacies such as Soy Chicken, Crispy Pork Belly, Roasted Duck, Char Siu and Whole Suckling Pig ( 2 days advance order required).
We highly recommend their Slow Cooked Roast Pork– using the sous vide cooking method the meat is ultimately tender and melts in your mouth, The Lamb Shoulder Char Siu – one of their signature item is marinated in secret sauce followed by sous vide cooking for over 24 hours is surprisingly good and there is no funny unpleasant lamb smell which means that it is properly cooked and carefully prepared.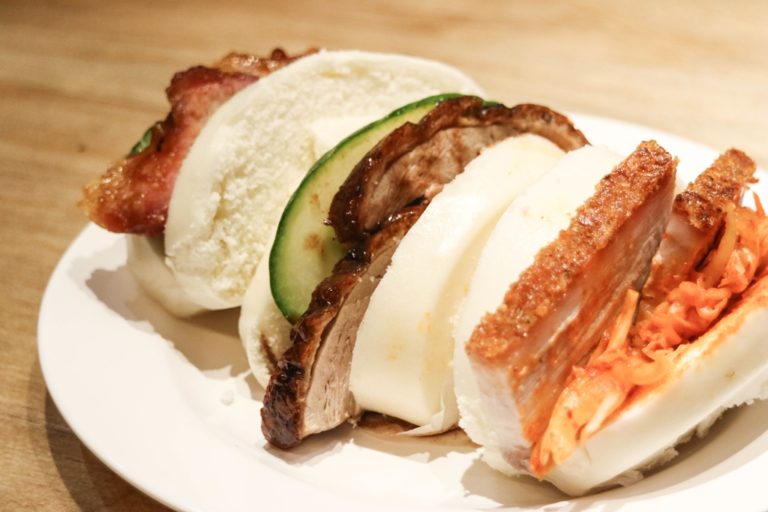 A first of its kind Siu Mei Buns, you can choose from either crispy pork belly, roasted duck, char siu or treat yourself to the Good Bun Combo to try all three type of meats all paired with different Asian combinations.
Good BBQ's signature whole barbecue delicacies are also available for takeaway to bring back and enjoy it in the comfort of your home. Enjoy Good BBQ everyday for Lunch, Snack or Dinner and also a perfect menu for any occasions or gatherings.
Sandy says, "Good BBQ is the long-awaited update to Hong Kong's well-loved Siu Mei culture. We serve you dishes that have survived the ages in a modern setting".
Good BBQ is located at the following locations:
1. Good BBQ (Lab Concept) Shop
C01AD, Queensway Plaza, 93 Queensway (Admiralty)
Phone / WhatsApp: +852 5403 5648
Opening Hours: Monday – Friday (10:30 – 20:00)
2. Good BBQ (Admiralty) Shop
61, 2/F, Phase 2, Admiralty Centre
Phone / WhatsApp: +852 5408 4058
Opening Hours: Monday – Friday (11:30 – 15:00)
3. Good BBQ (Central) Shop 2
39 Queen's Road, Central (entrance at Li Yuen Street East)
Phone / WhatsApp: +852 9852 1062
Opening Hours: Monday – Friday (11:00-20:00)
4. Good BBQ (Sai Wan Ho)
108 Shau Kei Wan Rd, Sai Wan Ho
Phone: +852 5281 9842
Opening Hours: Monday – Sunday (7:30-21:30)
For more details please visit their Facebook page: https://www.facebook.com/GOODBBQ.HK