Moonshine & The Po'Boys: Southern Louisiana Bar & Restaurant
CONTENT: Andrew Kho
Located in one of the busiest commercial areas in Hong Kong, Moonshine & The Po'Boys enjoys a quaint location at Sun Street, Wanchai. First time visitors to this establishment, might find it difficult to find this place as it is tucked behind the corner of a terrace along with other casual establishments.
You know you have arrived when you see groups of people outside, holding on to their bottle of beer, wine or champagne glasses. Upon entering, you will see an array of popular liquors and spirits lined up at the chic, old school bar counter and an open kitchen where you get to see the chefs in action, Immediately you will feel that you are finally at the right place. The restobar boasts a very chic gothic atmosphere mainly because of their wooden tables, plush leather seats and decor.
Ideal for intimate evenings or lively weekends, the 50 seater Moonshine & The Po'Boys owned by restaurateur Tim Lau draws his inspiration from his experience and time spent in the South. The place is rather known for their innovative cocktails, selection of wines and spirits and of course their signature Cajun Classics and Southern comfort food.
Start your meal with their Char-grilled Fried Calamari with Roasted Lemon and Lime Chili Sauce – a good start to whet your appetite followed by the Swamp Gator Nuggets – deep fried tender crocodile meat that tastes exactly like crispy fried chicken served with Ranch, Jo's BBQ and Peach Chili Puree dip, this dish is simply addictive.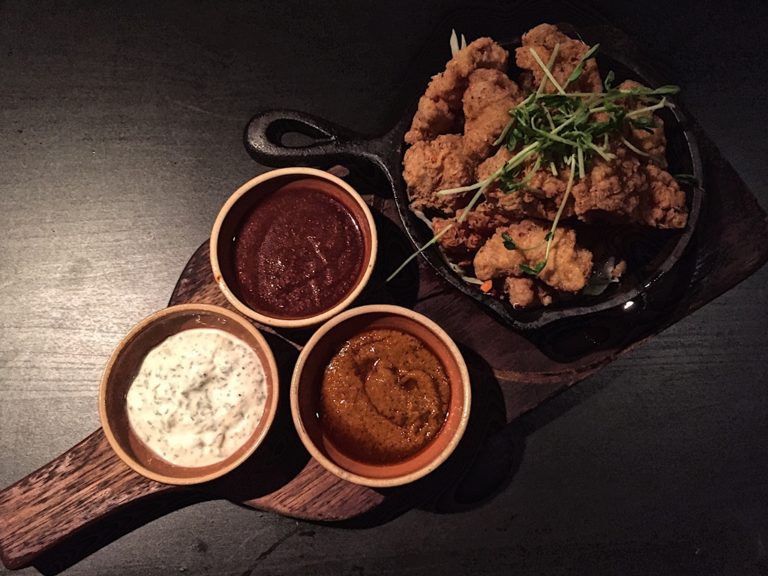 Meat lovers should try the Cajun Bourbon Prime Rib Roast – available in 8oz Sissy Cut, 12oz Moonshine Cut and 24oz Redneck Cut, the Prime Rib here are just deliciously flavourful grilled to your choice of doneness and served with your choice of Mash or Fries. For group of 2-4 people, the 12oz cut is just perfect for everyone to share, we would also recommend to go for their Mash rather than the fries simply because the Mash here is creamy and smooth that naturally melts in your mouth.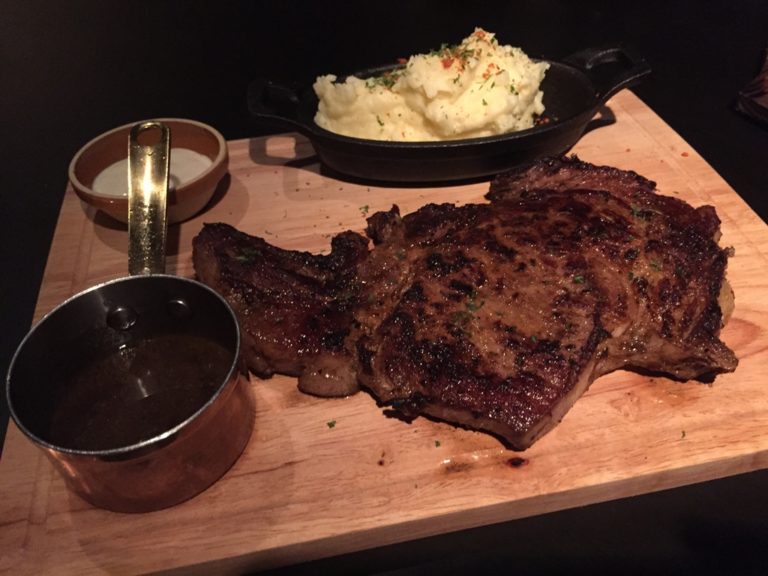 Quench your thirst with some of Moonshine's Signature Cocktails, The Skeleton Key – served literally in a skull bottle and skull cuplet, this drink is a ritual from Louisiana with Smoked Old Bourbon and Aromatic Bitters, definitely not for the weak drinker. For a more fruity cocktail, the Moonshine Pink Lemonade with Glendalough Gin, Raspberry, Cranberry, Mint Leaves and Lemonade is a perfect drink for Ladies who would opt for an easy drink. Another alternative option is to try The New Orléans Sour – Bourbon based drink with Rosemary, Lemon and Float with red wine.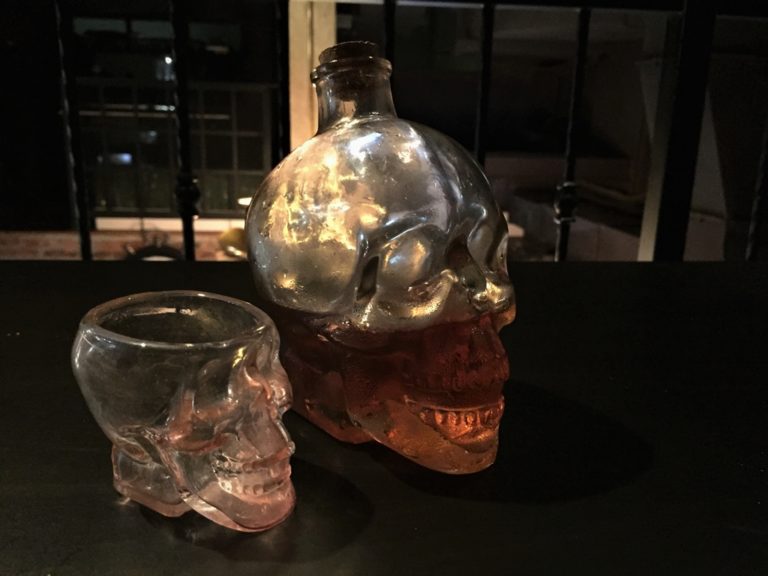 The next time you think of a place to chill on a Friday or Saturday Evening, grab your friends and be at Moonshine & The Po'Boys.
Moonshine & The Po'Boys is located at G/F, No.4 Sun Street, Wan Chai, Hong Kong.
Opening Hours: Monday to Saturday from 12noon till 11pm
For more information please call +852 2776 2668