Local homegrown HAPPIEE! Collaborates with 21 local restaurants for unique plant-based dishes!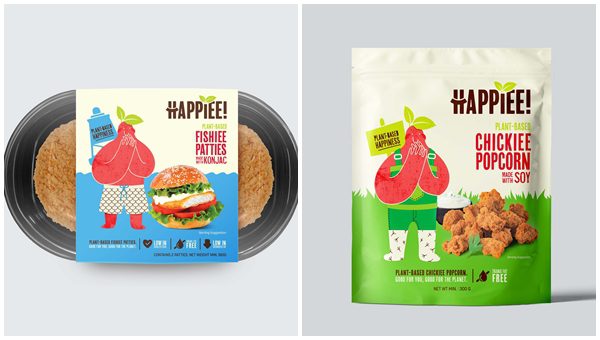 CONTENT: Yiew Kai Jie

Holding over 30 years of experience under its belt, Growthwell is a leading manufacturer of plant-based alternatives for meat and seafood for the Southeast Asian market. As part of its plans to meet the rising demand for plant-based food and expand beyond its retail market to bring HAPPIEE! directly to dining tables, Growthwell has collaborated with 21 restaurants in Singapore to create exciting and palatable plant-based dishes.
The HAPPIEE! brand has introduced two new meat-free ranges of seafood and chicken selections.The HAPPIEE! Seafood range is made primarily of konjac. Konjac is naturally free of cholesterol, high in fiber and low in calories; it can also help lower blood sugar level and reduce cholesterol level- a perfect diet substitute for individuals with diabetes!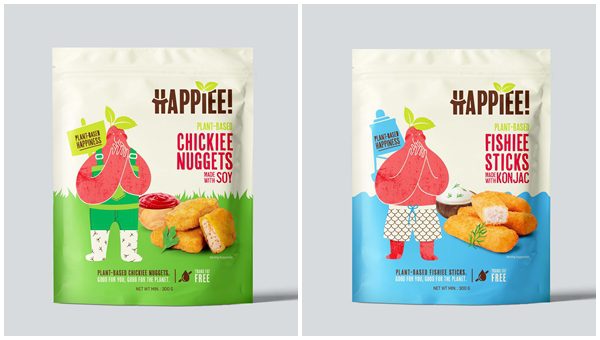 The seafood range includes HAPPIEE! Plant-Based Fishiee Sticks, HAPPIEE! Plant-Based Fishiee Patties and two products exclusive for restaurants' use only:HAPPIEE! Plant-Based Prawniee and HAPPIEE! Plant-Based Squidiee,both of which will allow chefs to whip up a wider variety of dishes to excite the palate .Made from soy, the HAPPIEE! chicken range consists of HAPPIEE! Plant-Based Chickiee Nuggets and HAPPIEE! Plant-Based Chickiee Popcorn,with a restaurant exclusive item-HAPPIEE! Breaded Chickiee Patty.

Now, diners who are looking for more healthier options will find it more convenient to find healthy food options islandwide, practice sustainable eating and tuck into nutritious and delicious plant-based dishes at their favorite hangouts!

The full list of the 21 restaurants are as follows:

● Ola Beach Club
● Am I Addicted
● Ahisma Café
● Holy Crab
● BB Burgers
● BTM Mussels & Bar
● B@Campo at SRC Singapore Recreation Club
● Holy Crab
● Lotus 03
● Love Handle
● OBOY!
● Sabio by the Sea
● Surrey Hills Grocer
● Sushi Plus
● Squisito
● The Exchange
● Vegan Master
● You Are My Sunshine
● All Bangkok Jam Outlets
● All City Hot Pot Outlets
● All GreenDot Outlets