Rev up your night for the 2015 Grand Prix Season: Sky Grandé Prix 2015
Mark your calendars for a 5 night of non-stop party on the 45th Level of Singapore Land Tower from 16 – 20 September 2015.
In collaboration with marketing agency Vanilla Luxury and lifestyle group, Massive collective, 2015's Sky Grandé Prix will be a total F1 takeover of all areas across level 45 Singapore Land Tower – Empire | Patio | Angie's | Sear, with each featuring a different genre, offering the ultimate playground for adults. Not forgetting, a 360 degree view of the city skyline to boot!
The party starts the Wednesday before race weekend offering the only 5-day extravaganza for revellers this FORMULA 1.
This 4th edition will feature various lifestyle and entertainment offerings including exciting parties, and dining experiences; from a line-up of 50 DJs headlined by Dragon-i HK's Remy Kersten, the most luxurious ladies night featuring a diamond giveaway by eClarity, fashion show, brunch, live race screening and more.
Some highlight to this event includes:
Wednesday 16th September
#GirlsNightOut the most luxurious ladies night this F1 hosted by Bobby Tonelli To kick off the glamorous F1 season in Singapore, inviting all ladies to the most luxurious ladies night this FORMULA 1. Ladies enjoy 5 complimentary lychee martinis till 10pm plus a lucky lady will find a prize hidden in a lychee – a diamond worth $20 000 brought to you by eClarity! Pick the right one and win! Come for the martinis and bling but stay for the after-party that will take you till the wee hours of the first day of F1 in style.
Thursday 17th September
Fast & Fashionable fashion show headlined by Foxtrot one of Asia's largest e-commerce fashion platform. Get revved up for a fashion showcase by Foxtrot. The evening continues with an after party. Foxtrot Fashion House represents strong and adventurous women, like those of the past who defied the status quo, like the first female pilots – the aviatrixes like Amelia Earhart
Friday 18th September
Luxe Infinity feat REV Magazine Supercar line-up You know the drill- supercars, REV Magazine race queens, glamour and needless to say, tons of champagne. Celebrate infinite love for all things F1 with partygoers and partners such as GTR Club Singapore and Sports Car Club.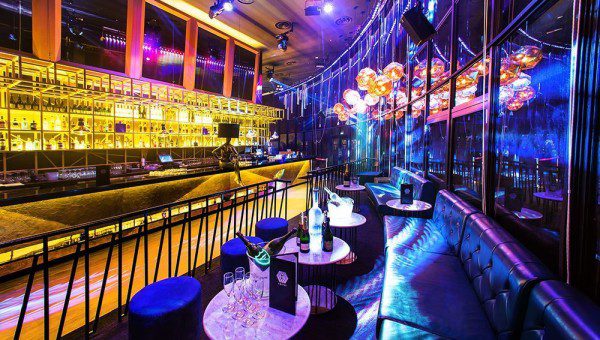 Saturday 19th September
Dragon-i, HK takeover feat Remy Kersten – world-wide recognition as the pinnacle of stylish dining and fashionable entertainment in Asia. It is the place to see and be seen for Hong Kong's chic, gorgeous, cosmopolitan party crowd, as well as the first stop for classy, jet-setting international guests. Bringing you the Dragon-i HK experience and wicked beats is their resident DJ Remy Kersten. Dragon-I is Hong Kong's most righteously exclusive club, graced by every celebrity who passes through town. Pharell Williams, Chris Brown, Rihanna, Mick Jagger, Snoop Dogg, just to name a few have all been to Dragon-i HK's parties. Who knows which celebrity might just turn up!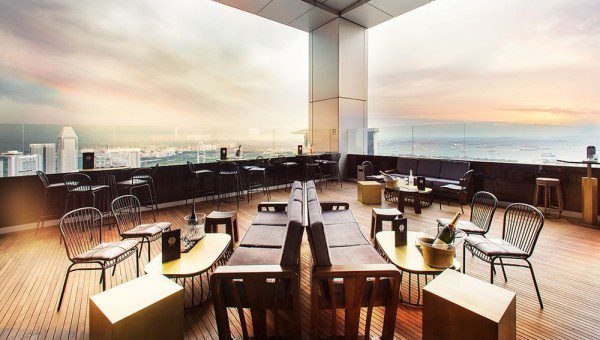 Sunday 20th September
Dastardly Brunch F1 Edition followed by Grand After Party to complete the Sky Grandé Prix experience. A brunch high above the racing fervour, guests are invited to Dastardly Brunch, a pop-up themed brunch concept brought to you by Vanilla Luxury & Massive Collective. So indulge in some daytime debauchery! The party continues with a live broadcast of the race and an after party. Grab your tickets fast and be at the hottest place to catch the F1 action from above, come this 2015 Formula 1 Singapore Airlines Singapore Grand Prix with just meters away from the circuit and offers a race track view including six exciting turns.
Tickets & table packages are available at www.skygrandeprix.sg. Early bird promotions are valid till 7th September. 1-day pass ($88), 3-day pass ($188) or 5-day pass ($288) *After the 7th of Sept: 1-day pass ($108), 3-day pass ($208) or 5-day pass ($308) Table packages start $488 onwards.